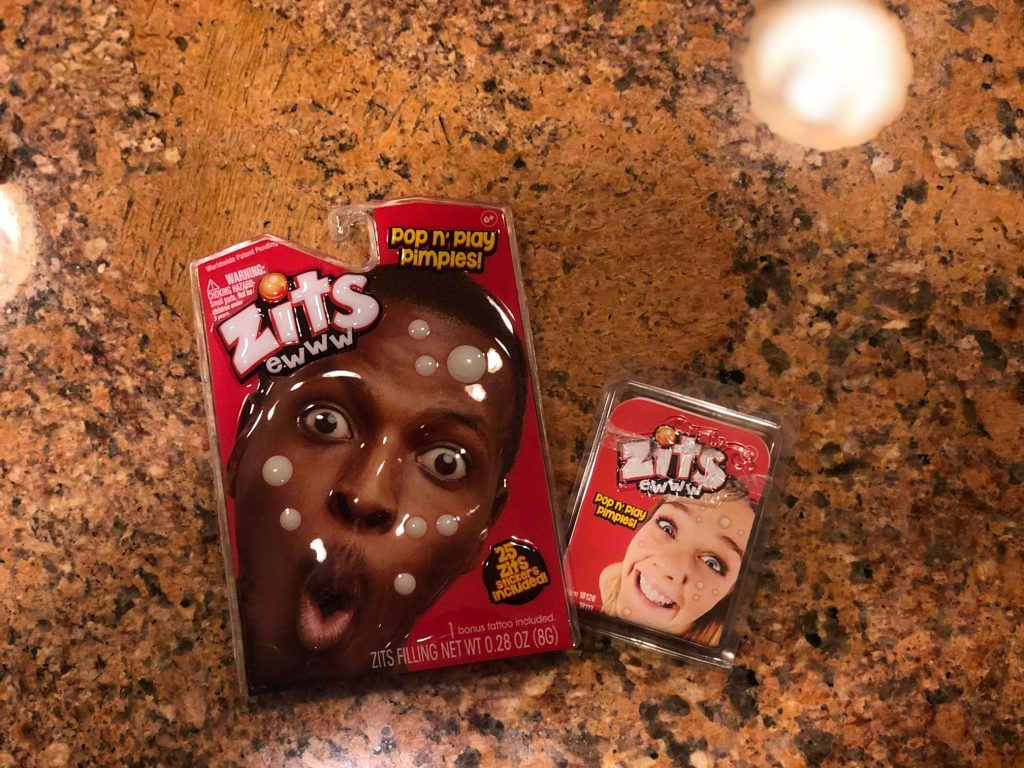 I had a fairly clear complexion growing up, however, I had a weird obsession with oxy pads as I just loved the way the felt on my skin but I never had too many pimples. I was always fascinated by the.  Recently my interest had be reinvigorated in the from of a cultural trend of watching videos of people popping zits on YouTube. Watching these videos is like watching a lava lamp (you just can't look away). So when I saw the Zits (EWWW!) Pop n' Play Pimples I knew I had to give it a try.
This prank toy is everything that I loved about my Whoopee Cushion; Garbage Pail Kids gross out toys of my youth.
The play is pretty simple with these. All you have to do is peel back the sticker side and place them on your face or anyplace else you find hilarious. Finally you've got to pop them (obviously the best part).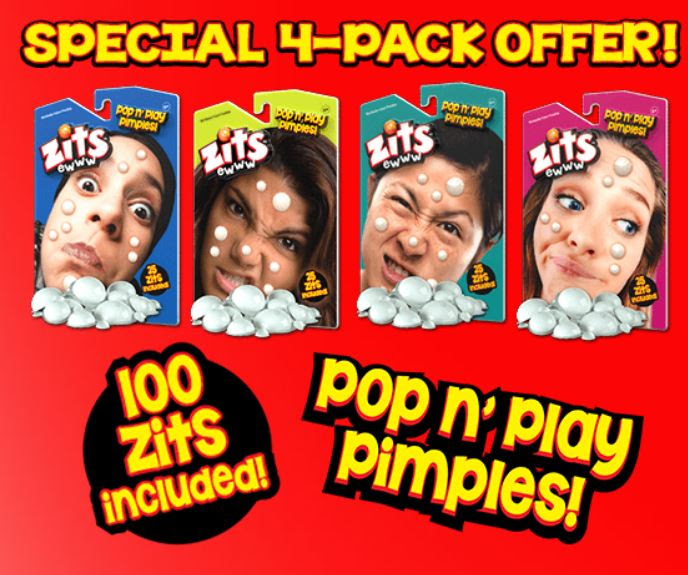 What is awesome about this?
There are a ton of sizes
It's an cool addition for a costume party. If I go to Halloween as a nerd
I would rock these all night.They are just as good as bubble wrap perfect for my compulsive popping habit.
The goop that comes out is easy to clean up and doesn't stain clothing.
Only $19.99 for 100 – for LOTS of zit popping fun
You can get your own Zits EWWW! Pop 'n Play Pimples? They are multiple different size packs that and are being sold at
IGotZits.com
. You can also find them at Walmart and Amazon.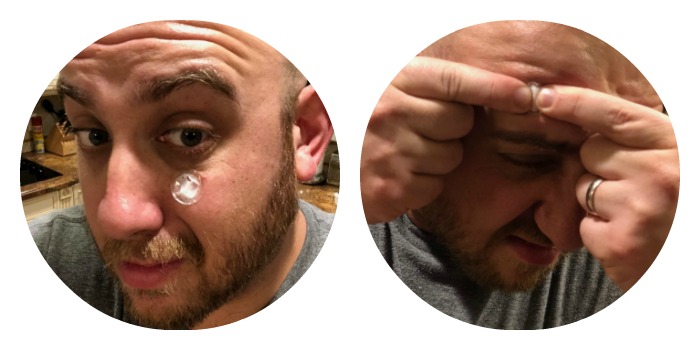 Enter to Win
a Rafflecopter giveaway

 

Zits

EWWW! will be coming this March to Walmart and other major retailers and will be sold in packages of 25, with an MSRP of $4.99.