We found a VERY special sweepstakes and we just couldn't keep it to ourselves…not when $10,000 is involved.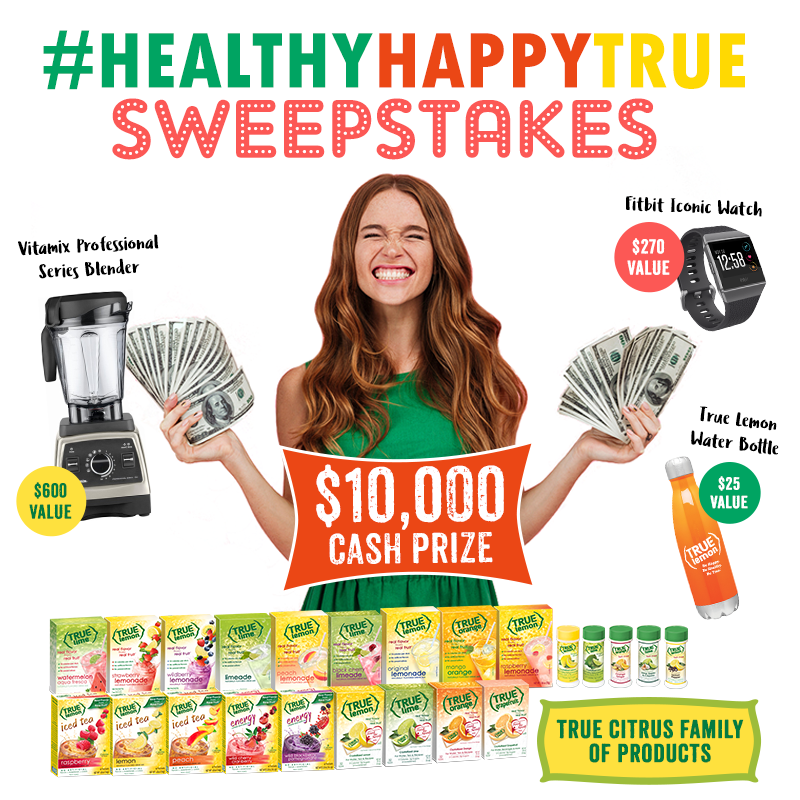 The #HealthyHappyTrue Sweepstakes was created by True Citrus to celebrate how people live their healthiest, happiest and truest life possible.
Entering provides the chance to win a grand prize including a $10,000 cash prize, a Vitamix Professional Series Blender ($600 value), Fitbit watch ($200 value), a True Lemon thermal water bottle and a sampling of all True Citrus products.
To enter the sweepstakes and for details on how to increase chances of winning, visit www.truelemon.com/be-healthy-be-happy-be-true-sweepstakes through June 15.
ENTER HERE: https://www.truey-be-true-sweepstakes/lemon.com/be-healthy-be-happ
Interested in trying True Citrus for yourself? Save 40% on your order at www.truelemonstore.com by entering the code TRUEFAMILY40US at checkout.