Not only is business risk management an excellent career path, it's also something that you can use in both your private and business life. Business risk management essentially utilizes all the great philosophical problem-solving aspects of enterprise growth strategy and neatly locks them into your ethos as a CEO. it's all about knowing how to find, understand, deal with and prevent risks from impacting your company. But, you can use this in your own personal life too, which is why its so much deeper than looking at statistics and charts. Here's why you need to learn this dark art right now.
Identification of risks
So much about risk management is risk analysis. You have to know what you're trying to avoid, before you know what it looks like. This is what is called 'risk identification'. What are you trying to avoid and what seems to look like that? For example, you want to avoid losing more than 10% of your profits this quarter due to the pandemic. Okay, what seems to look like a risk that would make that into a reality? Some of the following would….
Not having a big enough online presence.

Not having a good ecommerce website

Not having a freight or delivery fleet

Not having a good marketing strategy
Do you see it now? These are risks that you have to identify before you can treat them. Let's get onto 'risk treatment'.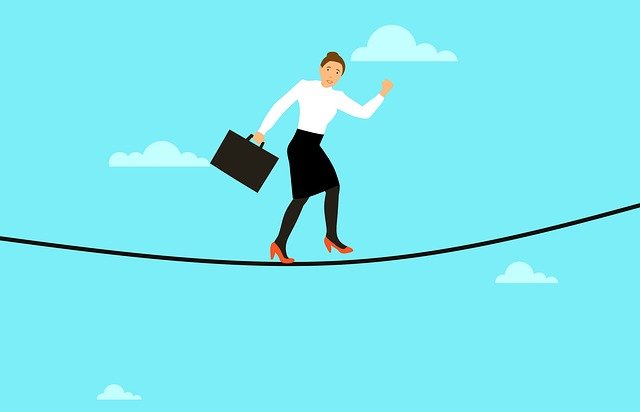 Treating your risk
Now when we say 'risk treatment' we don't mean we're going to treat it in a certain way, we mean, we're going to make it go away. That is the aim of this part of the risk management process. We highly recommend that you learn about the benefits of having business insurance when it comes to business risk management. This is because one way to treat risk is to simply utilize a cash injection. Money doesn't make all problems go away but when you have insurance you can rely on getting a breather and not taking such a hard hit to your profits. Getting back to the point, risk treatment is proactivity in eliminating that risk. So, things you will do to mitigate the issues. Hire a marketing team if you don't have one. Build a better website. Work with a delivery company. And be more active on social media, etc.
Geopolitical risk
When we say 'geopolitical risk', suddenly everyone thinks about politics. No, it's not always what we mean. We mean, things that could harm your business that are out of your control, usually in politics, culture, infrastructure, and logistics. We're in a pandemic, but what are the risks your government is posing to your business? If they can't get the virus under control, that means a longer lockdown. So have you prepared for a longer lockdown? Can you prolong your current remote working? Can you extend contracts with your delivery partners? 
Enterprise risk management is an excellent profession and an incredibly useful way of examining your own business. Have you done any of the things mentioned? If not, will you begin to take more proactive actions?