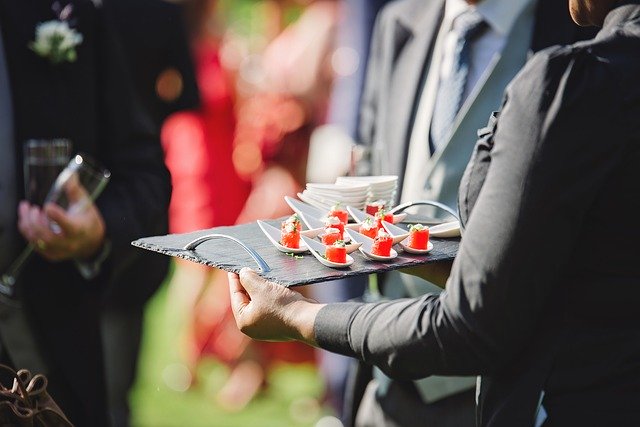 Catering is one aspect of the food industry that is highly dynamic and versatile. At any given time, a catering company may have multiple events at different locations. With this type of operation, you regularly interact with a new wait staff, use third-party facilities, and expose your business to a variety of risks. Therefore, a comprehensive insurance plan is always necessary.
Risks associated with running a catering business
At first glance, it is easy to understand why a catering company needs insurance coverage. If you observe how these businesses operate, a single mistake can lead to devastating consequences. Some examples of risks associated with a catering business are the following:
Accidents involving guests and employees. In an event where everyone is on the move, both staff and guests are vulnerable to accidents. For example, guests could get burned by hot food if you fail to put a warning sign on the buffet table. On the other hand, employees could trip or fall on spills. These incidents could potentially lead to liability claims that comprehensive catering insurance should be able to cover.
Accident involving a company vehicle. Catering companies need vehicles to transport food, equipment, and staff from one event to another. Should accidents happen while in transit, damages to property, claims for injury, and other expenses could add up.
Food poisoning. Every caterer knows that an incident of food poisoning will ruin the business. The adverse effects of a single instance are enough to shut down a catering company. As such, insurance is essential to mitigate damage and keep the business afloat.
These are only a few examples of things that could go wrong if you operate a catering business. There is no doubt that the right level of insurance coverage is necessary for protection.
Different types of insurance needed by catering companies
Since a catering company is regularly exposed to a variety of risks, it is vital to have the right coverage. There are different types of insurance you can get for your business. But, the following are most recommended.
General liability insurance.

This type of insurance should cover claims arising from damage to property, bodily injury, and other related claims when an accident happens during an event and the catering company is found liable. General liability is the most basic coverage that every business should have.
Professional liability insurance. Some general liability insurance policies should have some level of professional liability coverage. But in case there are claims that your general liability insurance does not include, it is recommended to have professional liability insurance in case your basic coverage is not sufficient.
Business auto insurance. If you maintain a fleet of vehicles, then you need business vehicle insurance in force at all times. Vehicular accidents can endanger employees, third parties, and your business too. If you have auto insurance, you need not worry about out of pocket expenses if anything were to happen while any of your company vehicles are on the road.
Depending on the extent of your operation, you may need additional insurance coverage for specific scenarios. For example, catering equipment getting stolen at a venue will not be covered by your general liability insurance. As such, you need to identify specific needs to ensure that you have sufficient coverage for all types of risks.
\