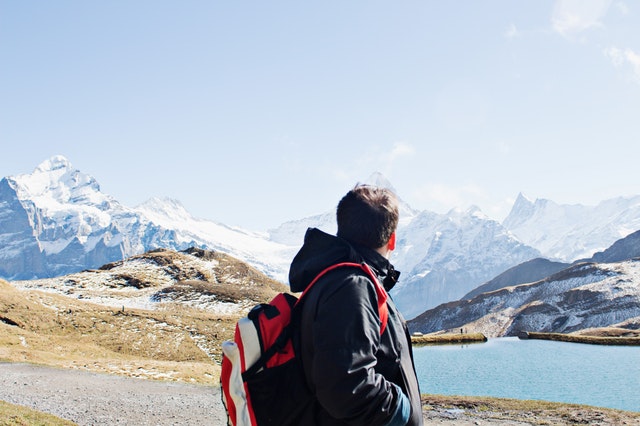 "To travel is to live" – but sadly traveling is also quite an expensive pastime, so whether you have a passion for exploring the globe or just want to get out of your comfort zone a little more then here are some top money-saving tips for the savvy traveler. 
Don't skimp on insurance 
Travel insurance always seems like an unnecessary expense, until you need it that is. Taking a vacation abroad naturally comes with risk, you could fall over, a coconut could fall on your head, or quite simply you could get sick and without travel insurance, this could all end up costing you an arm and a leg to pay for. Don't get caught out and give yourself some peace of mind by sorting your travel insurance out well before you travel and ensuring that it is inclusive of any activities you plan to undertake. 
Timing is everything
Spend some time online looking at flights or hotels and you'll quickly find that pricing is most definitely not uniform. Simply changing the day of the week you travel from a Friday to a Thursday can take a significant chunk off the price of your fare, as can returning on a Monday rather than a Sunday. Other price spikes to be aware of include those around holidays such as Valentine's Day or Christmas and of course during the school holidays when families are likely to be traveling with their children. The best time to travel to save money is during the off-season, typically the winter for sunshine destinations or the rainy-season for tropical destinations. The off-season may not have the same scorching temperatures or the trustworthy dry weather but it can more than half the price of your ticket whilst also leaving you the place to yourself to explore and enjoy at your leisure, free of the crowds. 
Go self-catered
The best way to save money while traveling is to do as much of the housekeeping as you can yourself, this may mean making your own bed up, cleaning your own bathroom and cooking your own food for the duration of your stay but it will save you a huge amount of money which you can then put towards a couple of nice dinners out or towards your next adventure. To get the most out of a self-catered holiday, try to stay somewhere with kitchen facilities so that you can cook your own food at home, this will save you money eating out for every meal and will also enable you to embrace more of the local food culture. 
Use your feet
Once you arrive at your destination the cheapest and by far the best way to get around is by using your own two feet. Walking to and from each destination rather than taking a taxi or public transport not only exposes you to more of your destination but can also help you to cut down your transport costs. Of course, if the neighborhood seems unsafe or you are traveling alone at night then use your common sense and put your own safety first, but during the day and the vast majority of the time, walking is the best way to get around. 
Take hand luggage only
There's something very liberating about traveling lightly with only what you can easily carry and it will save you money too. Most airlines allow you take hand luggage up to a certain weight and size onto the plane for free, saving you money on checked luggage and giving you a much speedier check-in and exit when you reach your destination. If you're worried about taking liquids in your hand luggage then remember that you can purchase most toiletries such as toothpaste, deodorant and shower gel at your destination and they may end up being cheaper than they are in your store back home. Why not try a backpacking holiday the next time you go?
Set up price alerts
We've already established that the price of travel can fluctuate depending on the season and day of the week but it can also fluctuate last minute due to politics and demand, so it's always worth setting up price alerts to grab the best deal when it comes up. Price alerts send a notification to your email or mobile phone when your journey becomes discounted and so long as you don't mind leaving at the last minute, it can save you a lot of money. 
Simply follow these savvy traveler tips to save yourself money on your next trip away – is there anything else you'd add to the list?