Each year, lots of people sell their homes because they want to move elsewhere. They may wish to do so because they need a bigger house, or they might need to relocate to a different city or state for work reasons.
In any event, if you find yourself faced with the prospect of selling and moving somewhere else, you might be wondering what to do. The following will give you some practical hints and tips to ensure a smooth and successful move: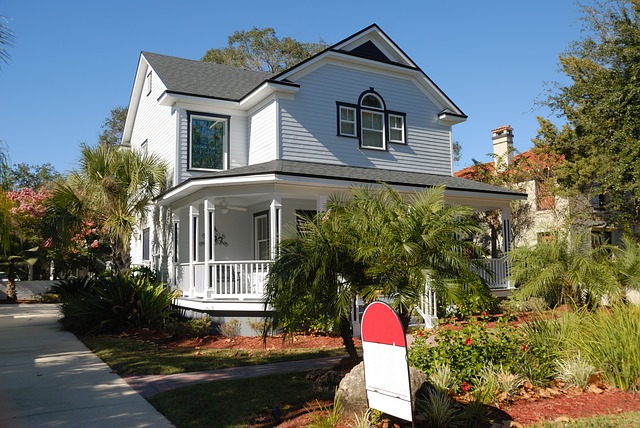 Prepare Your House for Sale
The first thing you need to do is make sure that your existing property is ready to go on the market. That means carrying out any essential repairs to fix things that might put off potential buyers and making the interior ready for professional photographs.
You should consider painting any walls marked with stains that you can't easily clean and tidying up the exterior of your house for added curb appeal. Take a look at this guide from Forbes on how you can prepare your house for sale.
Put Your Home on the Market
Next, you should put your home on the market as soon as possible. That way, you'll start gathering interest in your house and hopefully sell it sooner rather than later. You should make sure that someone is always available to show people around your home.
Using a real estate agent will help you gather more interested parties quicker than if you solely used the Internet to market your home. Be sure to advertise your house for a realistic price as the last thing you want to do is price yourself out of the market.
Seek Out the Best Mortgage Deals
You need to make sure you've got a mortgage approved in principle before you can start looking at other houses to buy. With that in mind, you need to seek out the best mortgage deals.
Lenders like Gem Home Loans can help you find the best deals for your needs. Alternatively, you can approach brokers to search through a panel of lenders that are most likely to offer you the best deal.
Prepare to Live in a Rental Home Temporarily
If you manage to sell your home before you agree to buy a new house, you will need to have somewhere to live in the meantime. For that reason, you should line up a rental property and move into it as soon as you have confirmation that your home got sold.
When you move to a rental home, be sure to select one that offers short-term rental options. That's because you may only be living in it for a few weeks. Alternatively, if you don't want to rent a house, you could temporarily move in with a family member or friends.
Final Thoughts
The process of moving from one house to another might seem complicated and even scary. However, if you plan each stage carefully and give yourself plenty of time to complete each phase, you can complete the move with little stress.
Good luck!