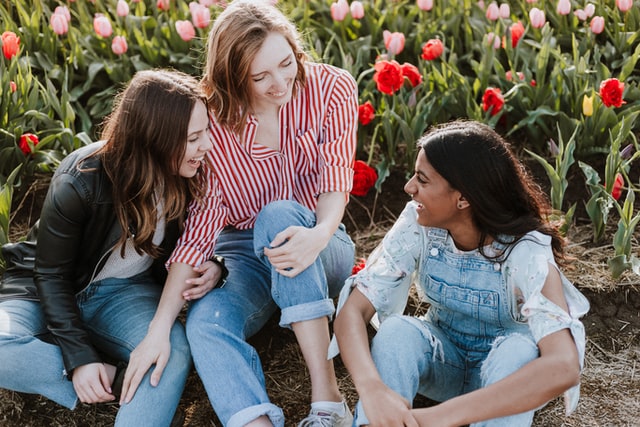 It is not easy to just gain confidence and feel beautiful. It comes from within, and often a little outside help too. But above all, you must remember that each one of us is unique and has beauty beyond what you may see. Here are some little tips that can greatly assist you with feeling and looking even more radiant! 
Eat right. There is no right formula, just grow up and understand what is good for your body. Hint: It will always be related to more protein, less fat, more vegetables and less sugar. Check where there is what you need and give up the next pizza, unless you have already ordered. 
Walk with a straight back. True, Disney has turned the hump into something a little romantic, but it's not quite in fashion yet. Strengthen the muscles in the back and abdomen to straighten the back naturally and above all – start paying attention. Pulling the shoulders back is not always easy for some people who naturally have a neck curvature but it is important to try, even if it hurts a little because it will serve you well in the future. 
Read at least one book a month. No, if you've been on Instagram for two hours and even clicked read more in all the long posts, it does not count.

Reading

will make you more interesting and relaxed – and even cultured. If you remember the name of a book that you have wanted to read for years, order it now – in printed or electronic version. 

Treat yourself to beauty treatments, whether that is a manicure, a facial, or your eyebrows waxed, you can make yourself feel a little nicer. You could even look at

laser hair removal

if that is something that bothers you. Perhaps you want to look at getting a spray tan! 
Mouth hygiene – pay attention to your mouth. Always brush your teeth twice a day, if  you don't already. Also, brush your tongue – this is the place where the bacteria gathers and if it is grey or white in color, then it probably needs a scrub! It is a sensitive point but a little mouthwash can really be beneficial to you. 
Clean your ears. Sometimes a little self-care is important – if you suffer from ear wax, then take yourself to your local nurse and have them syringed. You can also use certain oils to help but dirty ears also to not being able to hear very well, and in this instance, it may spoil your first date!
Buy clothes with a real friend. One who will be brutally honest if it looks bad on you. Many friends don't offer their opinions because they don't want to hurt our feelings but if you have a fashionable and unforgiving friend, they will be able to help you find a wardrobe full of clothes that make you look and feel good. If you don't have any friends, then you always look at personal shopping!