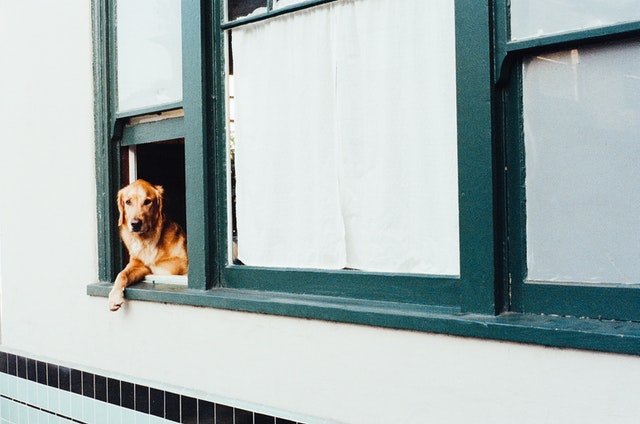 Separation anxiety is very common in dogs of all breeds, sizes and ages. It is natural for a dog to want to be with his pack – that's you, by the way! – so when you get up and leave the house, it's no surprise that your dog will be concerned.
However, separation anxiety isn't inevitable; there are ways to train your dog to accept, and even enjoy, his alone time during the day. In this post, we'll take you through some tried and true tips to help quash your dog's separation anxiety once and for all. 
Help your dog understand his alone time
Dogs feel calm when they understand the situation they are in and feel that no danger is present. Most dogs develop separation anxiety because they can't understand why you have left them alone, so they panic. 
So how do you make a dog understand his alone time? You can't explain this using words, so you need to use actions. 
Start on a day where you're home the whole time. If your dog is prone to following you everywhere in the house, try testing this behavior by asking him to wait in a spot, such as his bed. Walk around your home and patiently ask your dog to return to that spot when he follows you. If he does this, reward him!
Then you can take it one step further by leaving the house for a few moments, with your dog asked to wait in his designated spot. By doing this, you will be giving your dog a task by asking him to wait – and dogs love being given a task! He'll understand that you require him to wait, and feel much more calm about being left alone.
Modify your home environment to calm the dog down
You can utilize elements of your home environment to increase your dog's feelings of tranquility when he's alone. Classical music or podcasts playing, for example, can interrupt the silence and make your dog feel calmer when you're out of the house.
Similarly, make sure your dog has space to roam around the home so he can find a comfortable spot to settle down for a nap (unless your dog is a puppy, in which case it is advisable to crate him). 
Use food incentives!
Food incentives are great for separation anxiety, but they should be used with caution. Treats from companies like Honest Paws are healthy, and can be left in treat-dispensing toys that'll occupy your dog's mind while you are away.
However, using too much food can make your dog obese over time, so you need to ensure you're measuring out the amount of food that is left for him. Food is a great incentive for your dog to be preoccupied, but don't overdo it, or you'll have bigger problems soon enough!
Final Thoughts
Separation anxiety doesn't have to exist, so if your dog has it, there are steps you can take to resolve the issue. Use this guide to keep your pooch calm while you are out of the house.