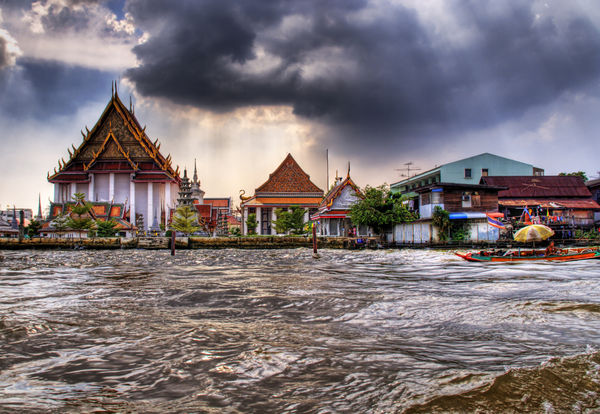 Far more than Bangkok Awaits You
While no trip to Thailand would be complete without some time in the beautiful city of Bangkok and a visit to one of the world class beaches such as Patong Beach near Phuket, there is far more to see and do.  From ecotourism and animal sightseeing to the ancient Thai boxing arenas there is enough diversity to ensure no time to get bored.
You will find ample opportunities for it but not to be missed is a trek through the jungle riding an elephant to visit an ancient temple or ruin. There are currently 73 listed elephant treks of various duration so you can find one to fits your schedule and interest easily. There are also opportunities to explore and see wild elephants in natural habitat in some of the national parks.
For a more natural experience with the abundant wildlife a guided raft trip or jungle trek in the national parks is a must do. Many species of monkey and gibbons can be seen easily and in a nicer setting than the cities on these treks as well as possibilities of viewing and photographing tigers, leopard, Malaysian bear and cobra.
With coasts on two waters (the Andaman Sea and the Gulf of Thailand) and many beautiful islands and reefs Thailand boasts some of the best scuba diving in the world. Following the devastating Tsunami some years ago the reef restoration projects have made advancements in environmentally friendly dive practices and tours to ensure this resource will stay available to all.
For a relaxing and revitalizing day try a trip to one of Thailand's hot springs and bathe in the restorative waters there. Reputed to have regenerative and curative health properties a day of relaxation in the middle of a busy holiday away is always a welcome respite.
A longboat ride should be planned as a mode of transportation on a day. A good choice might be on the Kok River in Chiang Rae. There a stop can be made at a giant cavern containing an ancient Buddhist temple, hot springs, or for an elephant trek to explore away from the river. The long boats make a nice change from the bus or rental car for a day's excursions.
Travel and activities in Thailand is surprisingly affordable. Do to the very large number of available activities a well planned trip will help you make the most of it. A specialized Thailand holidays travel planner will be able to help you make an itinerary to get the most from trip.
Photo credit: Stuck in Customs / Foter.com / CC BY-NC-SA