Dear Readers,
Both Broad A & I want to apologize to you for making an error when we originally posted this review.  The links and name of the company were INCORRECT. Please enjoy this post with the correct links and information. Thank you for understanding. We'll try our hardest to not do this again.
Broad Z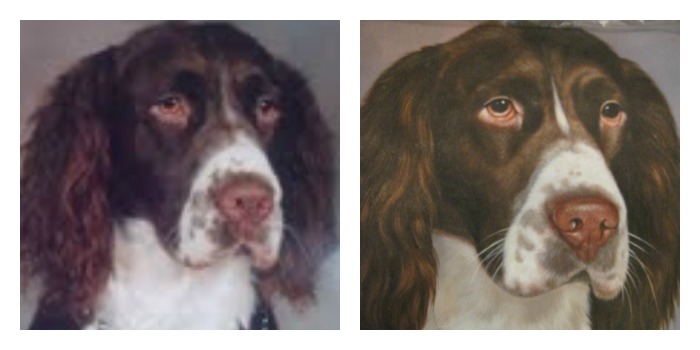 One of my dear friends lost her best friend last year, and ended a 17 year old relationship with her beloved Springer Spaniel Shelley.  Since I am the school of Caroline Knapp's Pack of Two, I understand completely that my friend is still devastated by her loss.  When my beloved Bouvier, Savannah died, I thought I would die too – she had become a part of me, and I grieved for three years, crying, not sleeping, totally depressed.
I know that some of you feel the same way as my friend and I do: those of us who are single, are focused on work, a little shy or not, who not just invite their dogs into their lives but live there with them.  Many people made fun of my devotion to Savannah, but she gave me the most joy I have ever had in life.  She saved my life more than once: one time on an early morning run on a bike path where a man threatened to kill me, and then by insisting that I live life joyously every second she was with me.
So when Picarto offered me the opportunity to review a free sample of their wonderful artwork, I felt ecstatic.  Knowing my friend's pain, I knew no amount of cards or gifts would help her deal with her tremendous grief.  I asked her to email me a picture of Shelley and sent it to Picarto, for them to reproduce Shelley's beauty in oil on canvas.
I cannot express how well done, how artfully done, the oil painting came out.  What was remarkable was that Shelley was looking at me alive once again.  The process took about a month and Pictarto sent me a final picture via email to review and make changes if I so desired.  It was perfect!  I asked them to proceed.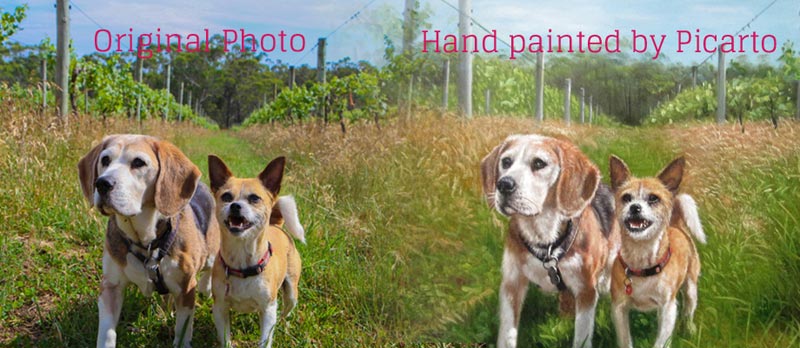 There are many things that touch me:
kindness, nature, writing, people and especially friendship and dogs.  Relationships come in many venues to us, and they are all miracles.  Paintings are a piece of life, a piece of beauty, a remembrance of places, events and things that have taken our hearts and given them serenity and happiness.  Whether you want a portrait of yourself, a place, a thing, a painting brings them to you.  What better way to do it than email, with no sittings, no expensive costs, and delivered to your door?
I cannot tell you how touched and excited I was with Picarto's perfection: I loved it.  And the packaging was superb, with triple wrapping and a cover on the painting itself.
How Does it Work?
1. Upload your picture. You can edit it directly on the Picarto site to turn it into whichever medium you'd like.
2. Their artists will PAINT your picture, if they think they see an area that can be improved – they'll contact you and ask if you'd like them to change anything BEFORE they do the painting
3. They e-mail you your "proof" within 12 days, that way you can request any changes before the FINAL product is created.
4. If you DO ask for changes, you'll be able to check them again before your painting is completed – via e-mail of course.
5. After FINAL confirmation from YOU
6. They paint and DELIVER the photo in a hand rolled tube….all within 3-5 weeks.
If you would like a painting to reproduce a part of your life and keep it forever, check out Picarto.  I personally recommend them, as I have experienced them as part and parcel of one of the greatest gifts that you can give – even if it is for yourself or someone you love.
Ratings are based on a 5-star scale
Overall:  High 5
Review by Broad "A" – Ava
We received a piece of artwork for review. All opinions are our own