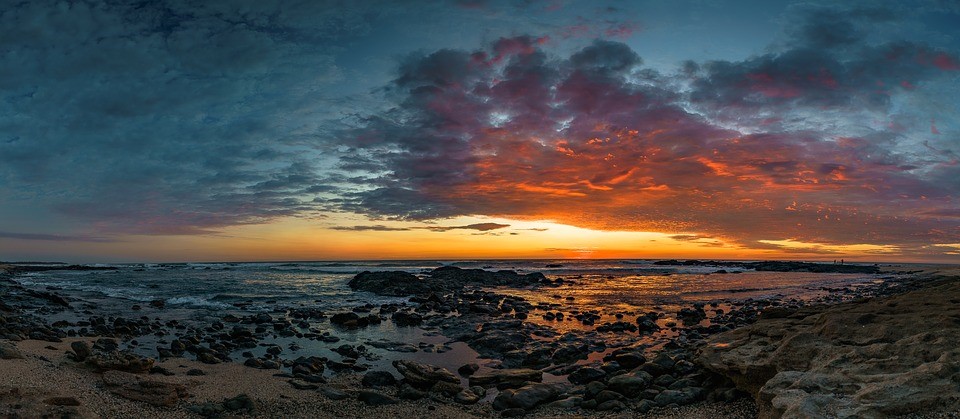 It is impossible to cover Costa Rica extensively in a week-long trip. Situated in the rugged terrains of Central America, Costa Rica is home to pristine white sand beaches, lush and dark rainforests with exquisite flora and fauna, adventurous hike routes around volcanic landscapes and picturesque plantations on cloudy hill slopes. Hence, it is pretty much impossible to cover Costa Rica extensively on one trip.
The things to include in your itinerary are entirely dependent on a lot of external factors, like in which month you are travelling, whether you like beaches more or is hiking more of your thing, or are you a complete nature lover, whether you are travelling with friends or family or alone, etcetera. However, the only thing you can be confident about is that whatever be your choices or preferences, when it comes to Costa Rica, the traveller inside you will positively come back home with a lot of scenic memories tSo cherish.
When it comes to lodging Costa Rica is a tourist's dream. Rental homes in Costa Rica are quite popular. Apart from that, you can put up anywhere depending on your liking because it has got a vast range of options from luxurious hotels to palatial resorts, from scenic beach houses with a view of the sand and the sea to tranquil stays around the plantation areas.
There are also a lot of things you can try out when in Costa Rica. As mentioned above, it is a bit difficult to pack together all the awesome things to do in one trip. However, we will try and shortlist 10 top things that we think are must do while visiting this gorgeous place.
Get in Touch with the Nature Lover in You 
Costa Rica is surely one of the worlds most eco-friendly places. From innumerable nature parks and sanctuaries to educational environmental tours, Costa Rica is surely the place to visit if you have a "Go Green" motto in life. It is also a place to connect with nature. Not only that, Costa Rica has 6 per cent of the world's flora and fauna, including a rare wildlife consisting of Tapirs and Three-Toed Sloths. 27% of the country's landmass is devoted to national parks and reserves and much of the tourist industry has a sustainable ethos. Costa Rica is a place to find the nature lover inside you and you must not pass up the opportunity.
Stay Forever Young on the Nicoya Peninsula 
An interesting fact about the Nicoya Peninsula is that it has the world's lowest middle age mortality rate. The indigenous Chorotega tribe used to survive on a staple diet of corns and beans and the local population has inherited the diet. Maybe it is their food habits that have helped them find the so-called fountain of youth, or it could be the scenic beaches and the sparkling waters around the peninsula that have made them a livelier lot in general. You can indulge in water sports on these beaches as well. All in all, the Nicoya Peninsula is a must visit location for your next trip, if you are an ardent beach lover.
Become a Volcanic Expert 
Costa Rica is called the land of volcanoes and rightly so since it is the home of many dead, active or sleeping volcanoes. The most popular destination among these adventurous areas is the Arenal Volcano and the national park that surrounds it. It offers the opportunity of a truly wonderful hike and a trek on the lava flow from the 1968 eruption. Apart from that, you can always indulge in mountain biking you have a knack for such sports. There are also, other notable volcanoes which are a must visit in Costa Rica. So, if you are a "lava lover" do not miss the opportunity to visit these spots.
Embrace the Cowboy Culture
If you have been fantasising about being a cowboy since watching those television shows in your teenage, Costa Rica's Liberia is the ideal place for you to visit. Liberia is the hub of Costa Rica's Sabanero culture. It has even got its own bijou international airport and a number of ranches in the surroundings. In Liberia, you can always saddle up and go wildlife watching while enjoying an easy horse ride. Sloths are easy to spot here and bird watching can make your day since you have almost 300 species of bird flying around there. So, visit Costa Rica and wake the nature-loving cowboy inside you, roam around Liberia atop a horse while smoking a cigar and listening to a song.
Spot some Sea Turtles
The Tortuguero National Park is nestled in the northeast of the country and can be accessed through boats or light aircrafts. And the best part about this place? Of course, the sea turtles. Sea turtles are a rare species in itself, and you can spot various varieties of them dragging their huge bodies along the pristine beaches to lay eggs. It truly makes up for an amazing sight, especially at night. And if you are lucky enough you can spot the baby turtles making their first entry into the waters. You can actually, never pass up the opportunity to witness this miraculous sight, while in Costa Rica.
Go Up in Clouds in Monteverde
The Monteverde Cloud Forest Reserve consists of six ecological zones, 90% of which are virgin forests. The place is ideal for an educational tour. It was established back in 1972 and initially covered around 810 acres of land. You have to visit this place since you can never afford to miss the rich biodiversity which is store for you here.
Costa Rica is truly a traveller's paradise and there are a lot of things other than these which are equally important and cannot be skipped. But let's keep that part for a second visit