It's pretty hard to get excited about a toothbrush. You see, I'm a standard toothbrush guy,  I have always used the toothbrush that my dentist has given me. Allyson uses a newfangled complicated computer with multiple settings to brush her teeth.  My routine just feels simpler to me, that was until I received a VioLife Sonic to review. I decided to give it a try while I was away (so I didn't mess with morning rituals) because it looked like a travel toothbrush. It is compact and comes in its own case, so it was PERFECT for tossing into my suitcase when I went on that business trip last month.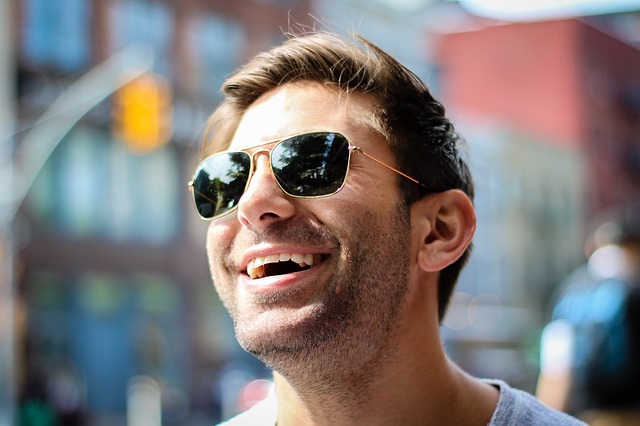 After watching my wife fiddle with her gadgets and dials on a toothbrush that looked more like it should take off into space than clean her pearly whites, I was surprised to learn that the VioSonic's features don't require you to have a masters degree to operate.  The brushing experience was good enough to get a great clean, but it wasn't nearly as aggressive on my teeth as the vibrations felt in my hand. After I finished my mouth/teeth felt nice and clean.  The protective tube is perfect for travel (hence bringing it on my trip). Overall, I thought it did a great job of getting my teeth clean without being overcomplicated. My only complaint is that base of the toothbrush is a bit larger and rounder than I was used to, lacking any kind of grip.
That being said, I have ditched my old basic toothbrush and am exclusively using the Vio Sonic daily.
The  Slim Sonic model has some awesome features:
2-speed brush – activated at the touch of a button: press once for higher speed 31,000 plaque-busting strokes per minute. Press twice for lower speed 22,000 effective yet gentle strokes per minute

Quad timer signals at 30-second intervals with a triple buzz indicator that lets you know when to move to the next quadrant of your mouth (upper right, lower right, upper left, bottom left).

Dentists recommend brushing teeth for a full two minutes. The Duo Sonic's Auto-Stop feature shuts off at precisely 2 minutes so you know you've done your best brushing.

It is also great if this is your first time using a sonic toothbrush, or tried others that are just too strong.
REMEMBER TO CHANGE YOUR TOOTHBRUSH EVERY 3 MONTHS

VioLife is having a sale on some of its toothbrushes now. It's a great time to pick one up. Go to VioLife.com 

for more info