Now we all know that Zippy is Naughty and Ava is Nice – but sometimes, we like to switch roles here at The Review Broads (sorry Bro B, you were at a movie somewhere and this is for WOMEN ONLY!).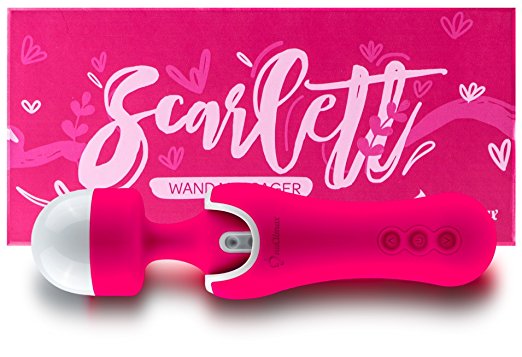 Discreet is the word at The Review Broads, so when Nuclimax asked me if I wanted to review a romantic and worldly womanly item, I thought, hey,why not!  Take off the wimple and take on some romance. I waited patiently for my complimentary Scarlett Massager from Nuclimax to arrive.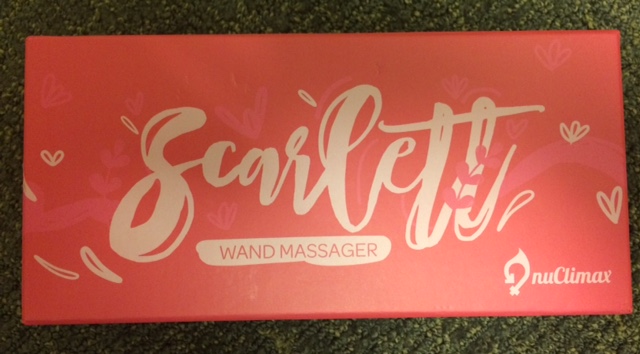 In my little pink box, I had one of those little machines that gives women a little taste of love.  I loved the quality of the products and felt that this would be a wonderful gift for my single girlfriends of distinction, especially when we TALK about all this stuff, but never WRITE about it!  And we are women – we enjoy taking care of ourselves and pampering as much as we can.  So subtle or not, here is the Scarlett Massager!
About the product
MAGIC ROTATING HEAD – Massage all those dificult spots without having to bend your wrist, arm or body. So much confort when you are laying down!
10 STIMULATING VIBRATION MODES – A vibrant experience that you won't forget. Regulate between speed and 8 very strong pulsating patterns and create a new vibe on demand!
WIRELESS – No more electric cables or dying batteries. More than 2 hours of freedom to relax or treat sored feet, legs, neck, back & shoulders. Water resistant!
PREMIUM MATERIALS – Medical grade body safe silicone and ABS Head. Scarlett wants to get close to you, so the ABS head allows more proximity to her heart (Scarlett possesses personality) – the vibrator.
SILENT & DISCREET – Scarlett can be quiet as a mouse. The portable mini size is travel friendly! Say goodbye to stress, pain and muscle aches. Anywhere.

For more information or to descreetly order your massager visit: Scarlett Massager 
Specially priced at $29.95 (usually $39.95)
Use coupon code: DOVMYFGO for 20% off (limited time offer)