GIRLS NIGHT OUT card game
Hilarious and risqué start to any girls' night out!
Wedding?  Bachelorette party?  Or Friday Night Girls Night Out?  PLAY the New Pre-Game Girls Night Out card game!
I am always looking for games for my girlfriends and I to play and we all love card games.  Cardsforallpeople has come up with a set of hilarious question and answer trivia cards that will light up your game night with the Girls (and I for one cannot do without my girlfriends and laughter).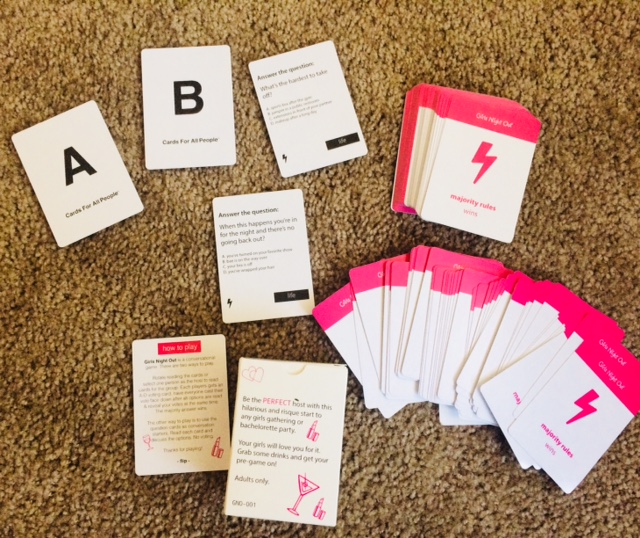 Friendship, dating, celebrity gossip, music, women's rights, movies and television are all included in the hysterical questions and answers and real life trivia is also included, so that you can relate and rejoice in your friendship and womanhood.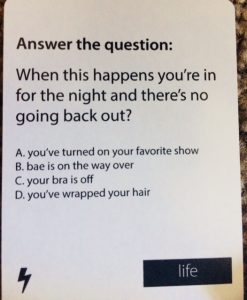 Directions are easy to follow as the video on their site shows:  https://cardsforallpeople.com/pages/how-to-play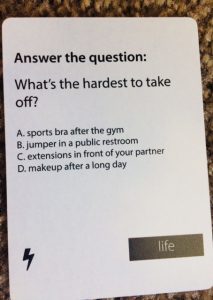 And this is an awesome holiday stocking stuffer for all of your female friends!  I promise that they will love it!  Find it at Cards For All People.
Great fun!