I received product to facilitate this post. All opinions are strictly my own.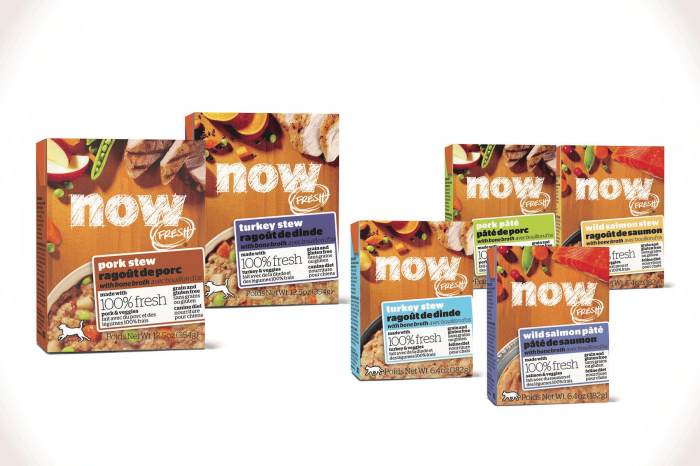 Clem is a connoisseur of the best dog foods available – his distinct palate demands fresh, human grade meat and vegetables to keep him gleaming and happy, and he loves variety.  He hunts all over for the brand that demands only the best hunters around – dogs that require the best foods possible.  And now Petcurean offers homemade style comfort diner food dinner for our dogs in the new NOW FRESH stews for dogs (and pates for cats), all grain free and human grade ingredients!
Clem tried the pork and turkey stews and loved the brimming with bone broth stews.  All stews are 100% human grade manufactured in a human grade facility and let me tell you, Clem licked his plate so clean I could have eaten from it myself.  And the packaging is sustainable, something that I feel very strongly about.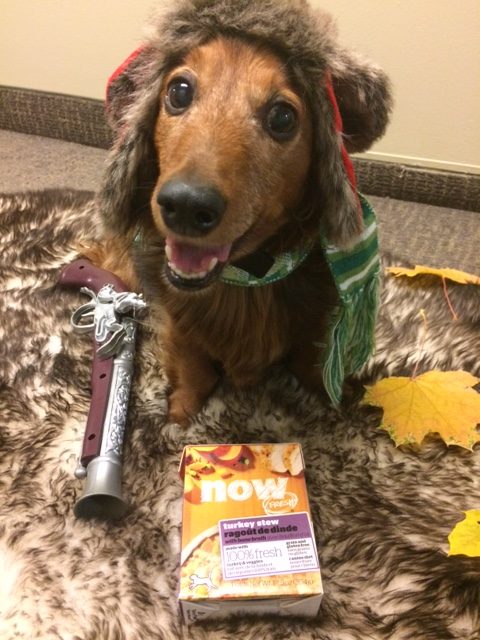 Watch Clem Hunt – Petcurean is always in his sight!  
From Petcurean:
"To be served as a treat, topper or complete meal, Petcurean's NOW FRESH stews and pâtés are available in six recipes: turkey stew for dogs and cats, pork stew for dogs. All recipes are non-GMO and made in a human-grade facility with human-grade ingredients including 100 percent fresh wild salmon, turkey or pork, and fresh potatoes, carrots, peas, cranberries, sweet potatoes and apples – all sources of antioxidants, essential vitamins and minerals and dietary fiber to support digestive health. NOW FRESH stews and pâtés are made with turkey bone broth, which is a source of collagen.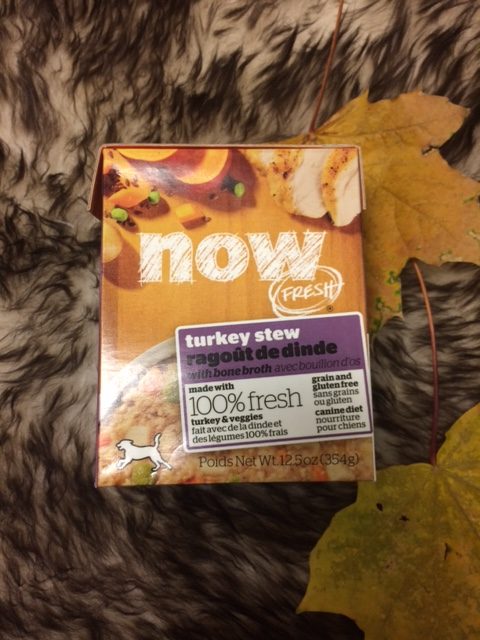 Other recipe highlights include:
Omega 3 and 6 oils from coconuts and canola to promote skin and coat health
Flaxseed, a source of dietary fiber and essential omega 3 and 6 fatty acids
Dried kelp, a natural source of iodine, dietary fiber, vitamins and minerals
Zero grains, gluten, wheat, beef, chicken, corn or soy
Zero rendered meats, by-products, added growth hormones or artificial preservatives
Petcurean uses Tetra Pak cartons as a sustainable packaging option. Sixty-five percent of the carton material is made using renewable resources, it is 100 percent recyclable and it uses less raw material and ships more compactly than cans. Tetra Pak cartons are safe to handle and easy to transport and store. In addition, the packaging uses up to 40 percent less shelf space than cans and cups".

Visit

Petcurean.com

to learn where to buy Clem's favorite new dinners