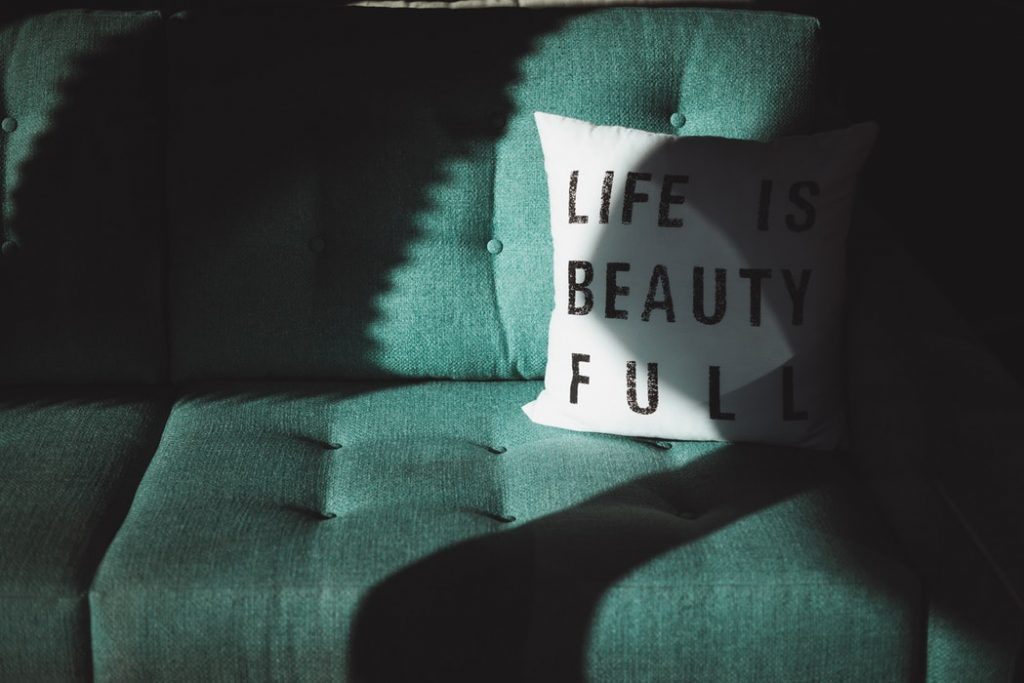 At this time of year, it's safe to say that we're all kind of thinking about the next twelve months. Or, at least, we're starting to. We're starting to think about how we want to end the year, how we want to look and feel our best, and what we could possibly do to get the next year started off right. Because when a new year comes around, you don't just want to stumble on into it. You want to know that you've worked super hard before the year is out, and that you're stepping into a fresh new twelve months with the best intentions. Yet, this can be super hard to do for certain areas of your life. Maybe you have no idea what you want to do career wise? Or maybe organizing family life is super hard? Then forget both areas for now and focus on yourself instead.
Because if there's one thing that's always a ton of fun to work on, it's your beauty. And if you want to be sure that you are able to leave the close of a year feeling your best so that the next is incredible, boosting your beauty and perfecting your pampering can help. Because when you look good and you take care of your body, you feel good. And when you feel good, you can accomplish pretty much anything you put your mind to. So let's take a look at how you can recharge your beauty in the next twelve months.
Focus On Your Concerns
So the first thing to make sure that you are doing here, is working on your major beauty concerns. Are you worried about aging? Or skin health? Or the condition of your teeth? We all have own own personal beauty concerns, so you will need to focus on what matters the most to you.
See a Specialist
Now, if you know that your skin is looking a little worse for wear this season, you're going to want to think about the skin treatments that could save you. Sometimes, there's not a lot that you can do yourself. Instead, you will want to think about working with a specialist so that you can get your skin together in the best possible way. An expert can provide you with the advice and specialist treatments that you may need to get the best look.
Take Care Of Your Hair
It might also make a world of difference to your look, if you start to think about the way that you look after your hair. Are you certainly that you're using the right hair products to get the best possible look? Or could you be investing a bit more time and attention into this? Sometimes, you will find that a little hair care goes a long way.
Take A Break
And while you'll want to look your best for the festive season, you may find that you actually need to be able to take a bit of a break from things like harsh chemicals in your hair or excessive nail work. This can then breathe a bit of freshness into your new year beauty.
Shake Up Your Look
Then the next thing that you could consider here is to change up your look a little. Maybe you're getting a bit tired of doing the same old makeup, or you just fancy trying a new product or two? For this, you're going to want to think about finding some inspiration, such as makeup tips from AVON, to help you. You might not have to do anything all that drastic, but simply a new lip color could give you a new lease of life in the new year.
Get A Treatment Or Two
Then, you might even want to finish the year off with a bit of pampering. Maybe a spray tan or a course of waxing or even getting your eyebrows microbladed could be what you need. If you know that you want to feel your best going into the new year, the right beauty treatments are just so important.
Get A New Look Altogether
But then also, you may be in the 'new year, new you' frame of mind. And maybe the very best thing that you can do at this time of the year is to walk into the new year with a completely new look altogether. If you know that you're starting to feel very stale about how you're looking, then you definitely need to think about what style will work for you. A new haircut. Or color. New makeup and makeup styling. Even a new wardrobe – each of these things can make sure that you walk into the new year feeling your very best.