Are you considering giving your home a facelift but don't know where to start? Relax; we've got you covered. In this blog post, we will provide you with four tips on how to get started with your home renovation project. Whether you want to update your kitchen or renovate your entire home, these tips will help make the process easier. So read on and get started on giving your home the upgrade it deserves!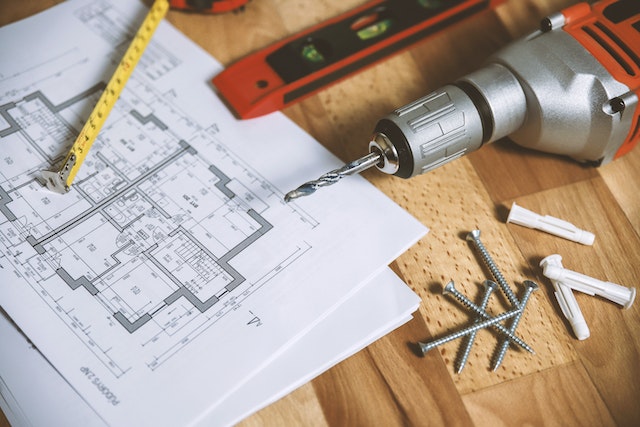 Figure Out Your Budget:
Before you embark on your home renovation journey, you must figure out what budget you want to work with. Is it a complete renovation or just an update to certain areas? All of this will help you determine what kind of materials and labor will be needed for the project. Additionally, you'll need to consider how much money you can commit to the project. This is key in ensuring that your home facelift doesn't end up breaking the bank!
Start With Your Must-Haves:
Once you have a budget set, start listing all the must-haves for your home renovation project. Do some research on different types of materials and determine which ones fit within your budget and are still long-lasting and stylish. You may also want to add smart technology to create a more modern feel, like voice-activated and automated lighting, heating and cooling systems, or security systems.
Make sure you include items that can help you save money in the long run for your must-haves list. For example, investing in high-quality windows with good insulation will help reduce energy costs throughout the year. You can also look into investing in solar panels or other renewable energy sources.
Pay Attention to Roofing:
The roof of your home is often overlooked when it comes to home improvement projects, but it can be the difference between a great-looking house and an average one. If you're looking for a facelift, ensure the roof is in good condition. Not only will this help to protect your property from water damage over time, but it will also add to its visual appeal.
Most metal roofs are an excellent option if you are considering replacing your roof. Metal roofs can be affordable and last far longer than traditional shingles. They also come in various styles that can complement the look of any home. Additionally, metal roofs tend to be more durable against inclement weather like strong winds and heavy rain, which is ideal if you live in areas with severe weather patterns.
Don't Forget the Landscaping:
After the interior of your home has been updated, you can turn your attention to the exterior. Updating the landscaping around your home is a great way to add not only aesthetic value but also practical value as well. Consider installing a low-maintenance design with native plants and elements that require minimal care while still adding beauty and dimension to the space. This could range from simply adding colorful flowers or small trees near the house to designing an elaborate outdoor retreat in your backyard, complete with water features, stone walkways, and other decorative touches.
Home improvement is an investment and there is no one-size-fits-all solution to giving your house a facelift. However, by following these four tips above you should be able to start planning your home improvement project with ease.