Renovating your home can be an exciting process, but it also has many practical benefits that are worth considering before taking the plunge. From increasing your home's value to improving its durability, remodeling can be an excellent investment for you and your family in the long run. Here are some of the top benefits of renovating your home: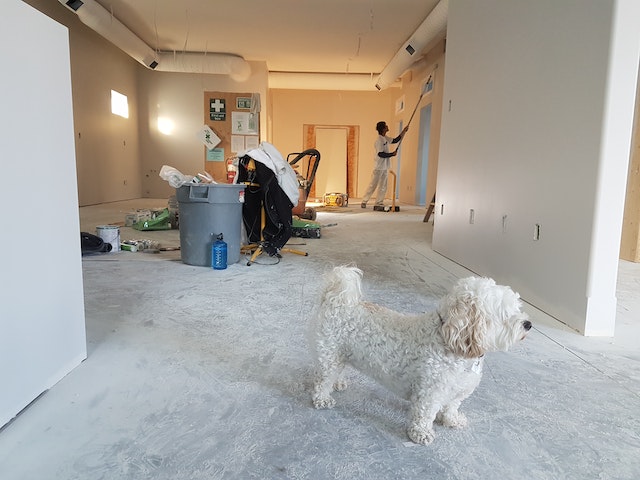 Increasing Your Home's Value:
By investing in renovations, you can increase the value of your home. Not only will this make it easier to sell your property in the future, but it can also help you receive a higher return on investment (ROI). In addition, many potential buyers are looking for homes that have been recently remodeled and updated, so upgrading your space is often an excellent way to add value to your property.
Enhancing Its Durability and Safety:
Another benefit of renovating your home is that any upgrades made will improve its durability and safety over time. This includes replacing outdated and faulty electrical wiring, updating plumbing systems, or doing waterproofing work to protect walls and flooring from moisture damage. Such renovations will not only extend the life span of your house but also help keep your family safe.
Creating a More Comforting Environment:
Remodeling your home can also create a more comforting environment for you and your family to enjoy. This includes investing in better insulation to keep your home warm in winter and cool in summer, installing energy-efficient windows to help reduce heating and cooling costs or adding better lighting fixtures to improve visibility inside the house.
Personalizing Your Living Space:
Renovating is also a great way to personalize your living space and make it truly feel like home. Whether you're changing up the color of the walls or installing custom kitchen cabinets, updating the interior design of your property will give it an entirely new look and atmosphere that fits best with your and your family's needs.
Saving Money on Utilities and Maintenance Costs:
Remodeling your home can also save you money in the long run on utilities and maintenance costs. Investing in energy-efficient appliances or upgrading to more efficient insulation will help reduce how much you spend to keep your house warm in winter and cool in summer while replacing faulty wiring or damaged fixtures can prevent potential accidents that could have been costly down the line.
Improving Quality of Life for You and Your Family Members:
Finally, renovating your home can also improve the quality of life for you and your family members. Whether adding a larger kitchen or converting an unused room into a home office, remodeling can be a great way to customize your house's layout so that everyone feels comfortable in their own space.
From increasing the value of your property to creating a more personalized living environment, there are many advantages to taking on a renovation project. We hope this article has given you insight into some of the top benefits of remodeling your home. Now all that's left is getting started!