The Review Broads Wants to Stuff YOUR Stocking!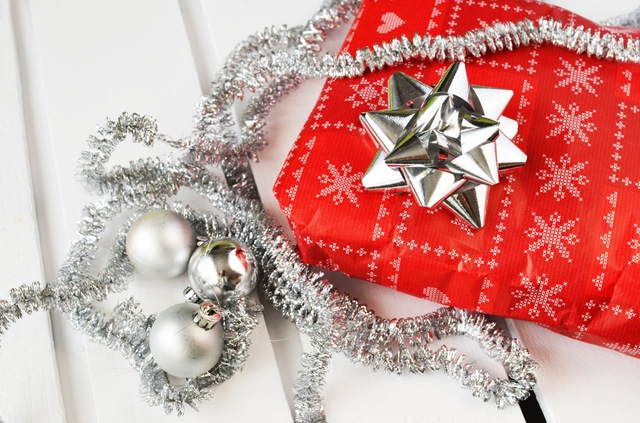 So sit back and enjoy our gift guide for your last minute shopping
Because what woman doesn't love jewelry?
Jewelry is always my best friend and when I discovered Power and Jade on ETSY I fell in love.  When they reached out to The Review Broads I swooned.  But I picked myself up off the ground (the BLOG must go on!) and decided to show my readers some COOL JEWELRY that will not break your bank or your stocking!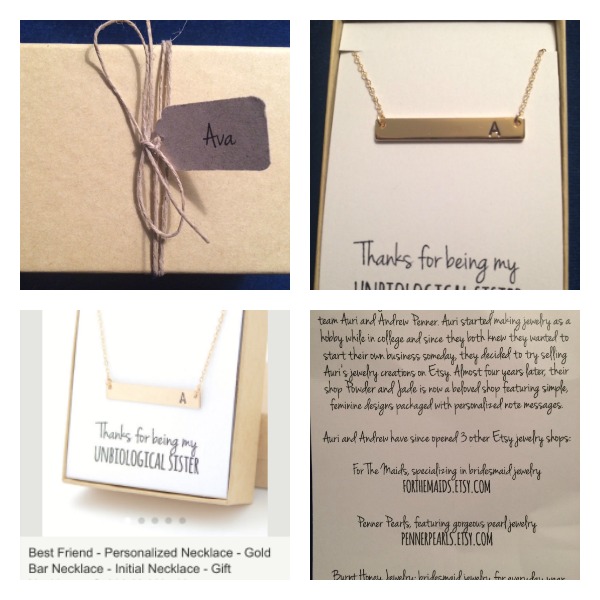 Powder & Jade: Gift Jewelry with a Personal Touch – About the Shop:
We've spent the last few years carefully designing jewelry that are perfect to give as a gift. We combine these pieces with the cutest, most thoughtful quotes we can think of/find in order to create gifts that you and whoever you give it to you will truly love. Each piece is handmade in our shop here in Boulder, CO and carefully packaged. We have been relentless about finding the best suppliers in order to source the highest quality materials at a reasonable price. If you have feedback, please let us know – we are always trying to find ways to bring more value to our customers.
About the Owners:
Powder & Jade was started in 2013 by husband and wife team Auri and Andrew Penner. Auri had started making jewelry as a hobby while in college, and at the same time Auri and Andrew decided that they wanted to start their own business and work for themselves — they decided to try selling Auri's jewelry creations and Powder & Jade was born. After many, many design changes, they started offering simple, minimalist gift jewelry that people seemed to love.
COLORING BOOKS are all the RAGE
Soul Coats Restoration Adult Coloring Book – a religious gift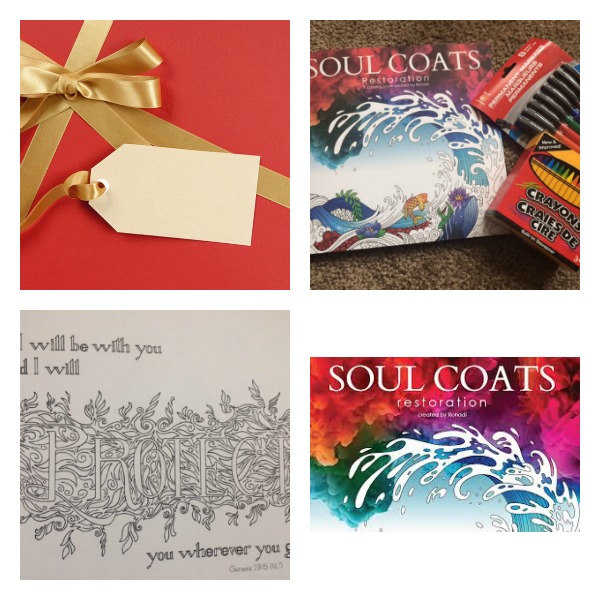 For those of you who have friends and family who are religious based, this is an absolutely stunning adult coloring book full of intricate and stunning renderings while maintaining elegance and simplicity.  No "knock you over the head" for Soul Coats.  A wonderful Stocking Addition to all those of you who want a gift for faith based friends.
"One of the fastest growing adult coloring book segments is the Religious/Inspirational category. Our book, Soul Coats: Restoration, was launched this Summer, and we're gearing up for the Christmas rush. We've also been very grateful for the wonderful feedback on our book thus far! Here's what some are saying, Soul Coats is a unique coloring book with awesome illustrations. It's put together much like Johanna Basford's coloring books, it was a dream to color with all of my media, including artist and student-grade pencils and water and alcohol-based markers. Simply put this is a beautiful coloring book with quite a bit of variety in designs. – 1-1 Coloring"
For the person who loves to live well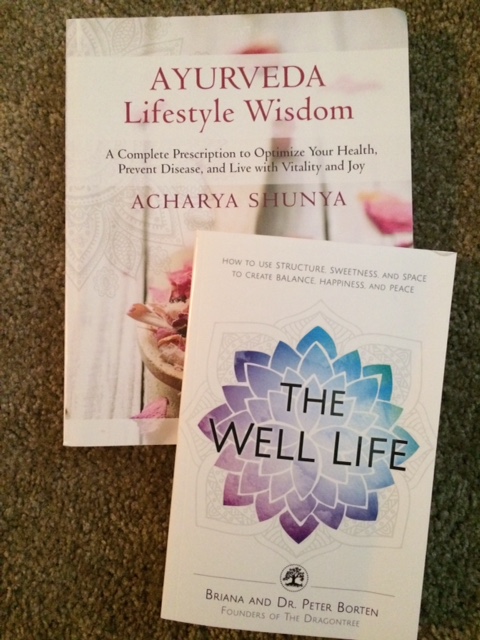 Ayurveda Lifestyle Wisdom by Acharya Shunya
A Complete Prescription to optimize your health, prevent disease and Live with Vitality and Joy
"Health will manifest once you begin to live in alignment with Nature's Intelligence"
Ayurveda, in Sanskrit, means to prevent and promote, to restore the body.  This book is a wonderful holiday coffee table book and reference book as the author indicates how to live a life full of vitality and abundance!
The Well Life by Briana and Dr. Peter Borten
How to Use Structure, Sweetness, and Space to Create Balance, Happiness and Peace (authors are founders of The DragonTree)
The secret to living an exceptional life – with fulfilling work, and leisure, meaningful relationship and time for oneself – is finding balance.  The Well Life leads you to the strategies you need to achieve this all important balance in your life, especially now as we face 2017.
Stocking Stuffer for the eco-friendly
Green Goo 100% All Natural Products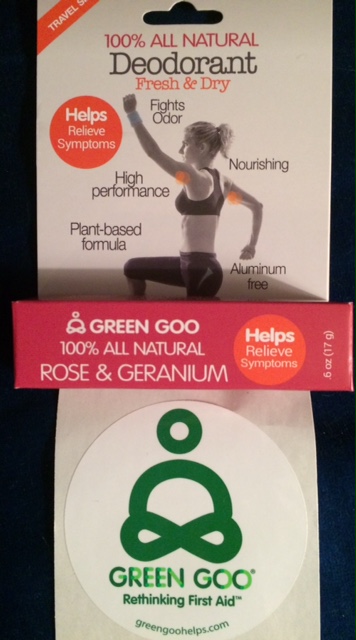 "Sierra Sage / Green Goo formulas are created using timeless herbal wisdom with natural ingredients to produce Food for Your Skin™. We are Rethinking First Aid™ and Body Care Products. No bad stuff. No sneaky stuff.  Does not contain Aluminum, Propanediol, propylene glycol, or artificial ingredients.

We strive to bring the Farm to Farmacy by carefully selecting only the purest, most sustainable herbs and essential oils. Our herbs are carefully harvested at their peak from organic farmers or organically grown in house. We infuse our fresh and dried herbs in organic oils, rather than using premade extracts, to increase the medicinal value of our products. This process maximizes the potency of our products, taking healing properties of the plants to the next level."
Our First Aid products are the first defense without increasing antibiotic resistance. We don't just offer products that simply soothe and moisturize, we craft products that make a difference in your life!  
Here we have green goo rose and geranium deodorant, a great stocking stuffer for the holiday stockings!
Chanukah House
Vanilla Cookie Decorating Kit, Cookie Kits and Donut kit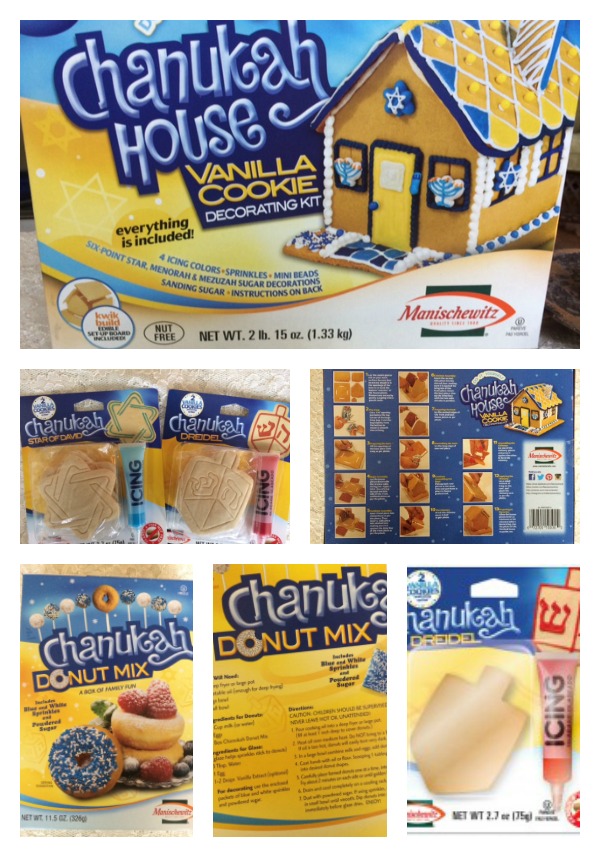 My dad was Jewish and my mother was Irish Catholic so we had two holidays: Christian and Jewish.  I remember my mother trying to make a gingerbread house and my dad would laugh at her and say no no no we don't do Christmas!  Now Manischewitz has the answer for kids and adults for their Chanukah fun: a do it yourself Chanukah house vanilla cookie decorating kit.  This is a great gift for the holiday and children and adults both will have fun eating this darling cottage with menorahs for windows, dreidels and the Star of David icing on the house.  Easy to assemble (I assembled it in an hour) and FUN to eat, don't let just the children have fun at Chanukah – join in too!