We received a copy of this game to review. All opinions are strictly our own.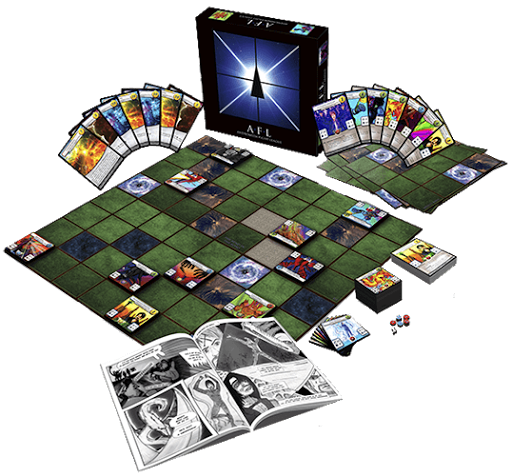 The Andromeda Fight League is a wonderful board game designed by 16 year old Noah Massaro, and has been successfully tested at game conventions as well as fully funded on Kickstarter. The game is now on the market. It is easy to play and a wonderfully different view – we loved it so much that we're giving it its own post – aside from the gift guide!
From a friend of the family:
"16 year old Noah Massaro loves fantasy and gaming. Noah is home-schooled, and his parents encouraged him to try his hand at creating a board-game . . . one that combines the magic of fantasy, the strategy of chess and that avoids blood and gore or scantily-clad characters. Noah rose to the occasion and created a really incredible board game called Andromeda Fight League. He built the game around a great premise that avoids pitting characters against each other with the aim to kill. Instead, the backstory involves warriors coming together after a time of war, using their powers to battle each other in an exercise to maintain peace. The characters include enchanters, creatures and engineers who exercise their gifts of combat, strategy, and skill.

Andromeda Fight League is a tactical two-player fantasy board game (with a four-player option) in which players battle for supremacy. To play, you strategically place your Fighters on the terrain boards and then move them into position to battle and destroy your opponent's Fighters. The game uses elements of chess with the best features of card games like Pokemon or Magic. The game is played on an ever-changing board so you get a new game every time you play. It comes with a backstory in graphic novel form, that tells of a war-torn universe and their plan to broker peace through organized skirmishes."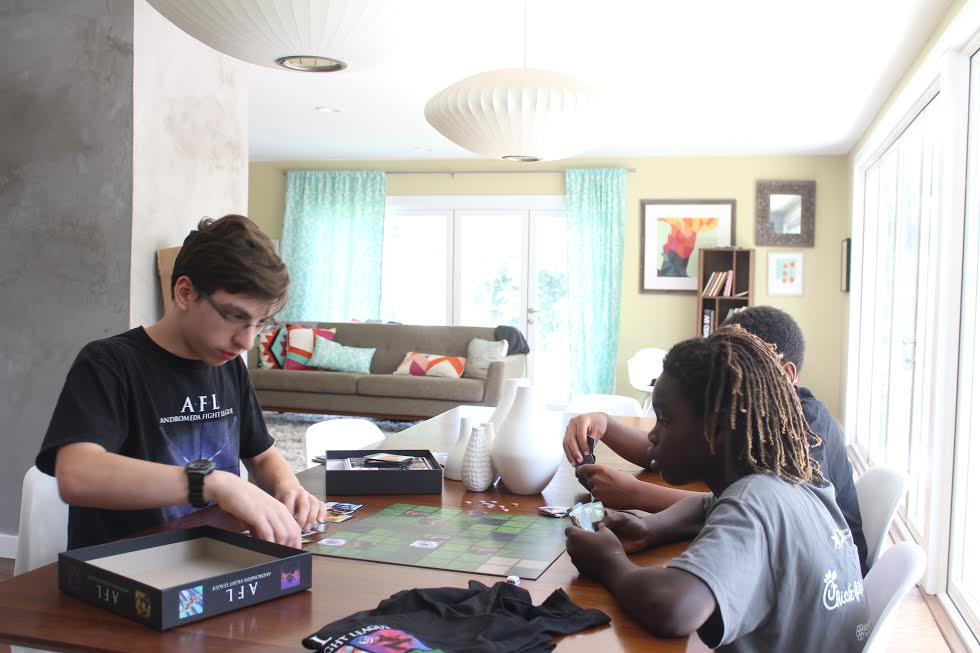 A 60-page graphic novel that is included for free in the game that tells the back story of how the league came to be.  It is fun and really personalizes some of the characters in the game and makes the game come alive. You can learn more about the game, watch a how to play video, learn about the back story of the league and more at the web site at www.aflgame.com.
A 2-PLAYER EXPANDABLE TRADING-CARD/BOARD GAME
Andromeda Fight League (AFL) is a two player expandable game (with a four player variant) that takes the best elements of battle card games, tactical board games and adds the concept of team drafting and management. The random elements built into AFL expand its replay ability and the Draft, Setup and Battle phases add to the depth of the AFL experience. The rules are straightforward and easy to learn, but gameplay is deep.