Everybody has different priorities when choosing a career but salary is always a big factor. Although some people value a meaningful job or a flexible work schedule over a high salary, it is always important to consider how much you will be paid when deciding whether to accept a job or not. 
However, there is a large gap between expected salaries and actual salaries for most people. On average, the expected salary or dream salary of American citizens is 25% higher than their actual salary. This is an issue for employers because motivation and productivity are directly tied to salary. If people feel that their salary is a lot lower than what they were expecting, they are less likely to work hard. Mismatched salary expectations are also a big problem for employees because they can have an impact on their career path. Many people feel that they are sacrificing a fair salary in exchange for a career that they like, which can be difficult. 
It is important for employers and their employees to have a clearer understanding of how actual salaries compare with expected ones, and how expectations differ depending on factors like the industry or the geographical location. People in certain cities have a much higher salary expectation, and there are certain roles that people feel that they should be paid more for. 
If you want to learn more about the difference between salary expectations and actual salaries, this handy infographic breaks it all down for you and makes it simple.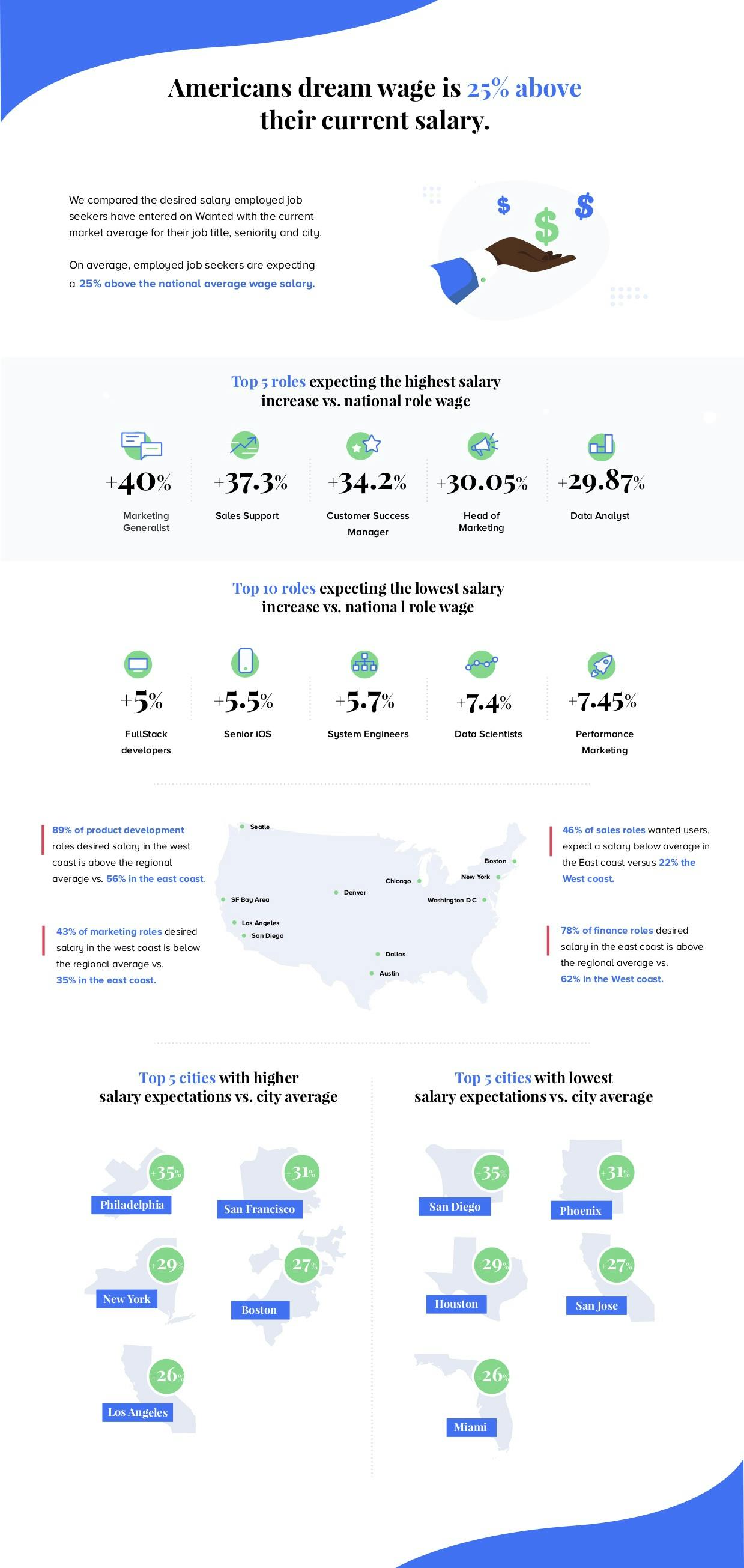 Infographic Designed By  find a headhunter