Apart from checking boxes such as safety, career opportunities, and good school districts, you might want to consider how cultured a city is before you move there. If you would like the opportunity to fill your downtime with enriching gallery visits, rewarding gustatory experiments, and fun experiences, check out this list of some of the most cultured cities in the United States.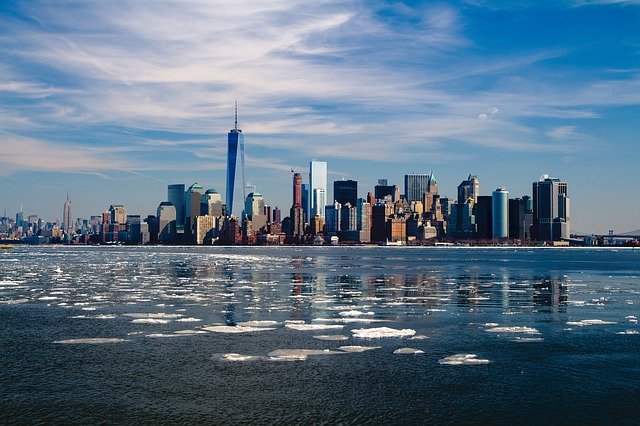 As one of the most vibrant cultural capitals of the world, New York City is famed for its diverse cultural landscape, spectacular skylines, and unparalleled entertainment scene. Not only is it a bucket list location to visit, but also, this dazzling city of dreams is an excellent place to call home. New York offers endless opportunities for achieving your career aspirations and is a hub for intellectuals and creatives alike. Renowned cultural centers such as the Lincoln Center, Broadway Theatre District, and Columbus Circle are easily accessible from prestigious neighborhoods such as the Lincoln Square District, where exquisite Upper West Side apartments boast exceptional amenities. Also, you'll notice that wherever you live in New York, you're within walking distance of anything you need. Whether it's a restaurant, grocery store, post office or bar, it's bound to be only a few minutes away.
This beautiful city is every foodie's dream destination. It is home to famous Cajun and Creole cuisines, which draw crowds from all over the world. Anyone – from your regular Joe to the most celebrated culinary experts – can appreciate the delectable flavor excursions that make this one of the best food cities in the world. In addition to the outstanding food, New Orleans is also widely respected as the birthplace of Jazz. Music-lovers are right at home in this melodious haven, where legends such as Louis Armstrong were made. The city is also known for its incredible art and architecture, including the Colonial-style buildings of the French Quarter and the impressive collections of artworks displayed in the New Orleans Museum of Art.
Boston has an incredibly rich history, a diverse population, and the best Italian food you can find outside of Italy. Annual festivals in this exciting city celebrate cultures from all over the world. History buffs will relish in historical sites such as the Freedom Trail, Fenway Park, and the Jackson Homestead and Museum in Newton. The city is also known for its lively sports scene with popular teams such as the Celtics, Bruins, Pats and Red Sox. The incomparable loyalty of the fans of these teams is one of the many charming traits of the amazing people of this city. For the shopaholics and self-appointed food critics, Faneuil Hall features numerous shops, restaurants, and stalls where you can find one-of-a-kind art pieces and signature Boston dishes such as lobster rolls, cannolis, and clam chowder.
Home to the world's largest outdoor food festival, Taste of Chicago, this bustling city boasts iconic specialty foods such as the famous Chicago deep-dish pizza. Gift your palate with delicious classics such as the Chicago hot dog, which features a mouthwatering array of creative toppings. Still, on creativity, the city is also home to several beloved institutions of the arts such as the Art Institute of Chicago, the National Museum of Mexican Art, and the Museum of Contemporary Art. There's never a dull moment in this ethnically diverse city. Sports are a big deal for residents, especially with great teams such as the Chicago Bulls, the Bears, and the Cubs. State-of-the-art sports infrastructure such as Wrigley Field, Soldier Field, and United Center Arena round out the classic American sports experience.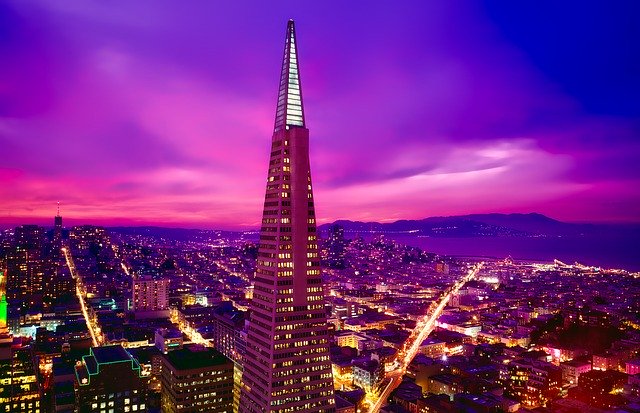 The progressive culture of this forward-thinking city allows everyone to fit in. The culinary scene is the envy of food snobs everywhere and, at the same time, caters to those open to trying anything and everything. The range of art experiences offered by this city is endless. From one of the largest collections of street art in the world to renowned museums and symphonies, there's no shortage of opportunities to fill up your culture meter. The San Francisco Symphony, San Francisco Ballet and San Francisco Opera are all critically acclaimed treasures of this creative city. Although it's an expensive place to live, it has a booming economy, an excellent variety of outdoor activities, and enviably beautiful weather to make up for it.
This city is a dog lover's dream. If you have a furry friend, Seattle is the perfect match for you as it ranks as one of the most dog-friendly cities in the U.S. Seattle is also known for its distinct relationship with coffee. Popular coffee houses such as Starbucks and Tully's originate from Seattle, making it arguably the best place in the U.S. to find the perfect cup of Joe. The musically inclined would be interested to know that this city was the birthplace of celebrated artists such as Jimi Hendrix and Kenny G, and was also a springboard for grunge bands such as Nirvana, Mudhoney, Pearl Jam and Soundgarden. One of the much-loved parks in Seattle is the Green Lake Park, which surrounds its serene namesake, Green Lake. It's an excellent location for family-oriented activities such as boating and beach days. There's also a robust health culture in this city, with countless paths for walking and jogging.
The nation's capital is an incredibly diverse place to live in and celebrates foods from various international cuisines. Food trucks such as the Francophile Crepes Parfait and the Indian Chatpat will transport your taste buds and blow your mind. This city generously offers free access to creative spaces such as the famed Smithsonian, as well as the Kennedy Center's Millennium Stage, where you can be entertained by free musical shows in the evenings. The National Portrait Gallery is also another famous attraction for appreciating outstanding art exhibits. For nature-lovers, Washington DC has a number of lush green spaces such as the National Mall, the National Arboretum, and the Tidal Basin, where residents can take a break from bustling city life.
If you've heard about Philadelphia, you've heard about the Philly cheesesteak. This iconic sandwich is made with juicy rib-eye beef, and melted cheese served in soft, Italian-style bread. With this delicacy as a prime example, you can expect to be spoiled for choice when it comes to classic dishes in the city's top-notch restaurants. In terms of art, Philadelphia's art scene is not limited to museums but is celebrated all over the city through thousands of city murals supported by the Mural Arts Philadelphia organization. The city has also been the setting of several Hollywood movies, such as the iconic Rocky movies. Mirroring Sylvester Stallone and dashing up the 72 Rocky Steps is almost a rite of passage for tourists who visit the Philadelphia Museum of Art. There are several historical sites to visit, such as the Liberty Bell, which is a symbol of democracy across the country. To top things off, this is a really affordable city with a significantly lower cost of living than other East coast cities. It's one of the most walkable cities in the country with an excellent public transport system.
LA is to film buffs as white is to rice. There are countless movie studios to visit, as well as the Los Angeles Film Festival, the American Film Institute, and several art-house theatres. Big tourist stops also include the Hollywood Walk of Fame, the Getty Center, and the stunning Walt Disney Concert Hall, which houses the famed L.A. Philharmonic. For those whose hobbies include celebrity spotting, L.A. is where you want to be. Also, the lovely Mediterranean climate, cultural diversity, and abundance of live shows are a major draw for tourists and settlers alike. Achieving the fabled 'California double,' where you can go surfing on the beach and skiing in the mountains on the same day is something you can add to your to-do list if you're a thrill-seeker.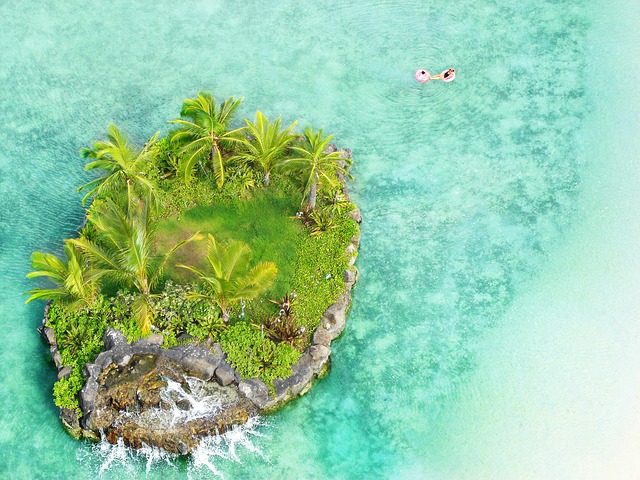 When you think of island life, you think of paradise. And that's what Honolulu has to offer with its pristine beaches, natural beauty, and all-round low-stress lifestyle. This family-friendly oasis is also a business and industrial hub, brimming with opportunities for the ambitious money-makers out there. Hawaiian hospitality is on full display in this welcoming city, where the locals express their fascinating culture and rich history through music, chants, hula, food, arts, and cultural practices. Apart from being a popular location for surfers, honeymooners, and holidaymakers, Honolulu also displays wonderful collections of art in institutions such as The Honolulu Academy of Arts.
Whichever of these incredible cities you choose to visit or move to, you are guaranteed an unforgettable experience. If you're just visiting, be sure to do a lot of research to help you plan your visit and ensure that you get the most out of these cultural gems. And for those planning a big move, use resources such as the official city website, the local Chamber of Commerce, neighborhood databases, and user forums to get more detailed information about which city best suits your needs.