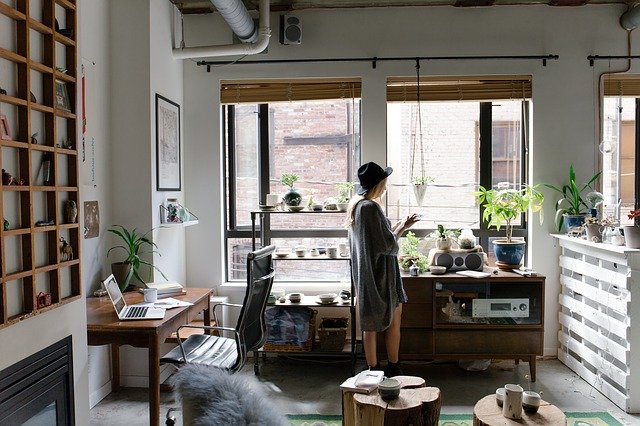 As time passes, the way we look at things changes, and we develop new preferences. Our homes are no exemption; many homeowners keep on changing the outside and inside of their homes. As a result, the home improvement industry has become a multi-billion dollar business empire.  Statistics indicate that the amount used in home improvement expenditure in the United States alone amounted to approximately $394 billion.
Fortunately, you don't have to spend much to improve the look of your home. Simple tasks of enhancing your home's décor can do the trick. The following are some of the easy ways to improve your home décor:
     1. Pimp Your Windows
Pimping up your windows by adding some shades or fun patterns can make all the difference in a room. Small designs used together are more appealing to the eyes.
     2. Enhance Your Empty Fireplace
You can turn your empty fireplace into a display place for your artwork, pottery, or trophies. It can also be a picture display for the family or a momentous occasion. Feel free to think out of the box and style your empty fireplace.
     3. Embrace the Black Paint
Unfortunately, most people disregard black color and associate it with darkness and dullness. But they are wrong; a soft black color in the bedroom arouses the intimate feelings and makes someone feel special in a way a lighter hue would not achieve. The eclectic furniture, too, in the room lends nicely with the darkness, creating a homey and lived-in vibe.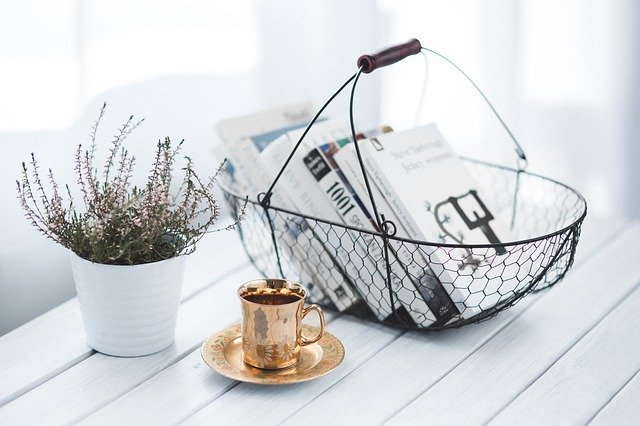 4. Create a Cozy Nook
If you have no reading spot in your home, you need not worry. Just create one in your sitting or living area. The reading nook will serve both as a reading and cozy lounge area. Look for furniture with homey and sophisticated shapes and fabric, to help in relaxing or entertaining. Check out this Nexxt Condo listing for some inspiration.
     5. Re-Style Your Bookshelf
Try adding accessories and décor accents such as vases, sculptures, and precious stones to reduce books' monotony. If your bookshelf is the traditional type, add some modern vibes like a clean-lined ladder and side chairs to enhance its look. Also, try to be cautious about the color of the bookshelf and the books inside. Bright colors stand out more, and you may need them in your book collection.
     6. Establish a Breakfast Nook
How does it feel to take breakfast as you enjoy the beautiful view outside? Set your breakfast spot near a window where you can see out. Ensure the furniture is polished and contains a rustic touch to achieve a natural aspect. Such a setting is simple and will improve the room's décor. If a rustic feel is not your thing, there are other tips for making your home look luxe, go through them, and pick your choice.
     7. Spice Up Your Entryway
If you have an entryway, spruce it up and make it a grand foyer. Showering your entryway will some love will improve its appearance and that of its surrounding. You can introduce a formal aesthetic with a modern touch like a traditional table, or hang a contemporary abstract art or other decorations above it.
     8. Add Throw Pillows
Whether in your living room or bedroom, throw pillows work like magic in freshening up the area. A throw pillow in a specific design, color, or print will help create a new feeling and look in a space.
     9. Adding a Stool In Your Bathroom
If you have a bathtub, placing a stool next to it will make the area feel more luxe as it adds more surface space. A uniquely designed seat that blends well with your bathroom's interior will work out best.
     10. Transform Your Bedroom to Loyalty
One of the simple ways to transform your bedroom into loyalty is by installing a canopy. Look for a canopy with white gauze fabric and hang it beautifully over your bed. Even the minimalist bedroom will experience an ethereal look with such a canopy. Wouldn't you want your bedroom to transform into a palace ideal for loyalty without breaking a bank? Then go ahead.
Conclusion
People prefer upgrading and improving their homes than building new ones. It is an expensive venture, but as mentioned above, there are simple and cheaper ways to improve your home décor. Though the methods discussed above work out excellently to enhance your home décor, they are just a part of a long list. If none of the methods excite you, feel free to be creative and implement other ways.