Moving home is already going to be tough enough, so you don't need the day itself to be a disaster. This isn't going to be beneficial to anyone which is why you need to do your best to take the stress out of this day. But, how can you do this? Well, there are a number of things that you can do, and we're going to be taking a look at some of them in this article. Keep reading down below if you would like to find out more about this topic.
Keep The Kids Occupied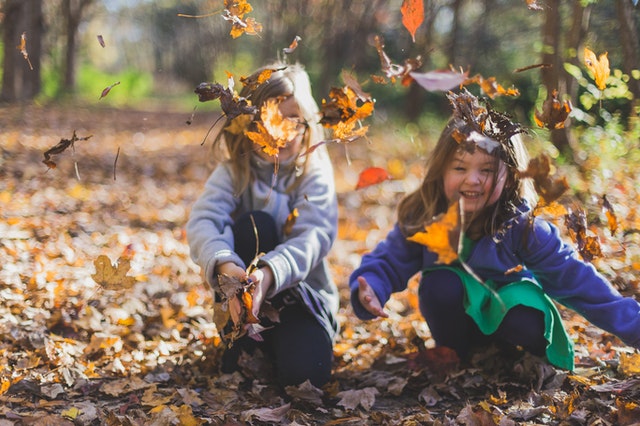 One of the things that you need to do is make sure that the kids are occupied during this time if they are not old enough to help with the move. This could be going to your parent's house to play for a little while as you get all the moving sorted. If they are old enough, then they will be able to do some simple tasks, like keeping things organized. However, a lot of people move with kids that are really young, and this can be tough as you need to try and keep an eye on them and the move at the same time. It's for this reason that keeping them out of the way entirely is the best option possible.
Start Packing In Advance
Something that will really help you on moving day is if you make sure that you are as packed up as possible in advance. The things that you don't need for everyday use can be packed weeks in advance and put into storage so that there isn't much to do other than move them into the moving truck on moving day. It makes things an awful lot simpler and takes a whole lot of stress out of moving. A lot of the stress comes from the fact that there is so much to do and only a short amount of time to do it. However, if you take this factor out by starting to get things ready for the day, then there's not going to be that much to stress about.
Get the kids to pack up their rooms in boxes, and tell them to throw away the things that they don't want or play with anymore. There is no use in taking pointless things to the new place as they are just going to clutter the place up for no reason.
Hire The Right People To Help
Have you given much thought to who you are going to hire to help you with the move? You can look at pod moving companies, you can look at interstate moving companies if you're going to be moving somewhere super far away, and there are other options to consider too. When it comes to finding the right movers for you, you need to check out the reviews that you can see online, and what services they offer. Once you have got a good idea as to what type of movers you need, you can look at the individual companies and their reviews, choosing which you want to use.
Make sure that you hire all of these services in advance though, otherwise, they might be booked on moving day which is the last thing that you need. You also need to ensure that you hire cleaners to come in and sort out the home. We're not suggesting that you aren't clean, but there is a difference between clean and clean. Cleaners will be able to make the place spotless in a way you can't.
Keep An Organized List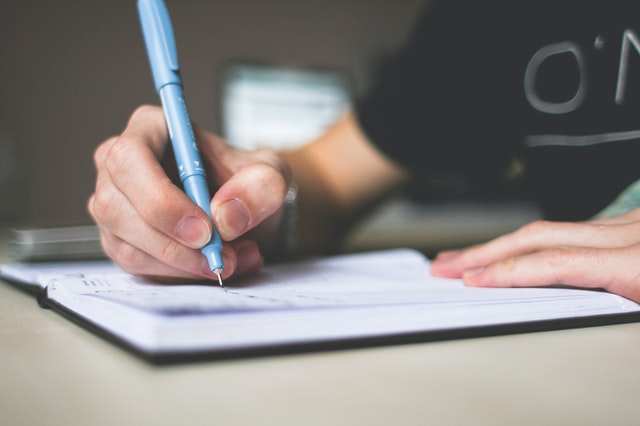 If you want to take more stress out of moving day, then you should create a list with everything written on it. There should be information included such as what needs to be done, and if you need to get more specific when it needs to be done, and who is doing it. Then, when the task is completed, you can tick it off the list and you don't need to worry about it anymore. Ensure that you don't tick anything off without double-checking that it's been sorted to avoid any kind of confusion or miscommunication.
Your list might just be your lifesaver on moving day. It will keep you organized and on track, not once feeling like a deer caught in headlights.
Get As Much Help As You Can
We already talked about hiring help, but now you need help from your family or your friends. These people can help you to get everything packed up, and sorted, and organized so that when the day comes everything is already in order. They may also be able to come back on moving day and help you to ensure that everything is going smoothly. If it's not, they may be able to jump in and help save the day.
We aren't saying that you should demand their help, and it would be extremely nice of you to offer them a meal or something at your new home to celebrate and thank them for their hard work. The more help you have though, the less stressful the day is going to be, and that is something that you need to remember. Asking for help is not a bad thing, we promise. Your family is probably going to be happy that you asked in the first place as it means they get to be involved in the process.
We hope that you have found this article helpful, and now see some of the things that you can do in order to take the stress out of moving. Up and moving to a new place is already going to be stressful enough for you and your family, the day itself doesn't need to be a nightmare as well! If you look at the advice that we have given you above, you should be able to have a relatively stress-free moving day, which is what you need. We wish you the very best of luck, and hope that your new home is everything that you wanted it to be.