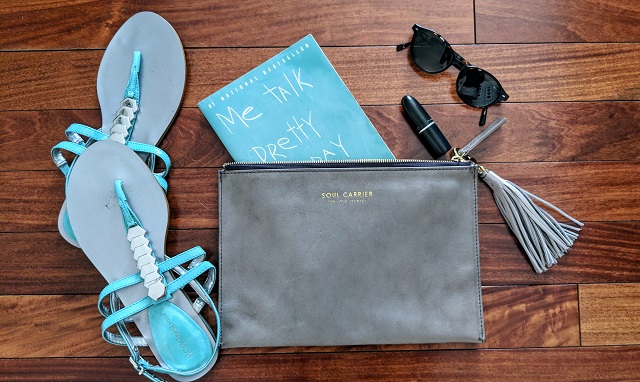 There's something special about ordering a new bag and waiting for it to get to you. But the best part? Unwrapping it and taking in that "new purse smell" (it's a thing – trust me). The only thing better than that, is knowing that the piece you've ordered is QUALITY, and comes with an amazing story behind it. That's what I found when my one-of-a-kind  Soul Carrier clutch was delivered.
This clutch is from the brand new, True North collection and I am very comfortable telling you…I am fully obsessed. It's a spacious clutch that radiates elegance and confidence. I got it in a beautiful gray color that let's be honest, matches EVERYTHING. But more than being a beautiful piece of wearable art, it's the message behind the bags that made me really love this brand and this clutch even more.
Soul Carrier is about being your authentic self. About radiating that self-love and confidence by taking your soul everywhere with you. It's about doing things with intent, and passion, and getting yourself where you want to go.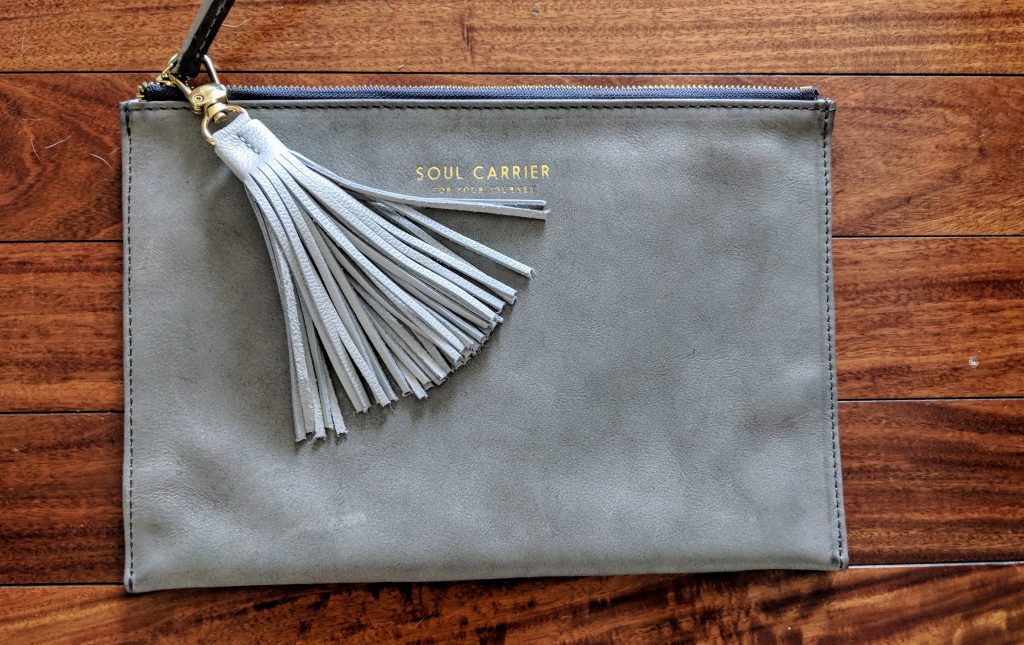 Founded by Jennifer Paige Boonlorn, Soul Carrier came to life after the unfortunate loss of both her parents in a tragic car accident. Moments before the accident, her mother asked, "where do you want to go." This one question lead Jennifer to design iconic handbags for people's journey – whatever your journey may be.
The prices of the handbags range from $136-$476 and are 100% worth it. These handbags are completely unique and have a special message.
Beautiful Craftsmanship. Well designed and beautifully crafted handbags, a reminder to carry at all times the most essential item of all, your soul.
Manufactured the right way. Partnering with sustainable manufacturing facilities that treat their employees with respect and align with Soul Carrier's values.
Advocate for your soul. Our goal is to bring beautiful objects to life and inspire you to take the journey within yourself, listen to your soul and ask the question "Where do I want to go?"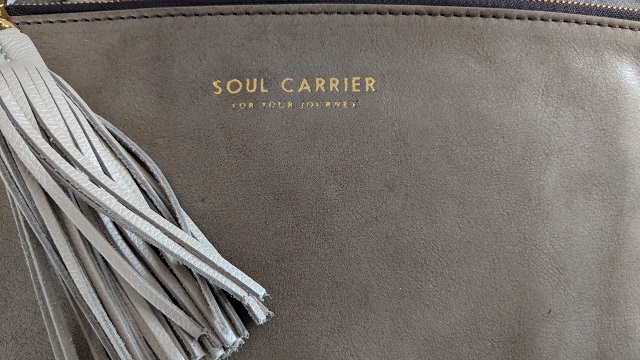 Carrying this piece with me reminds me to be my authentic self, always. That no matter where my journey leads me, to trust the roads ahead.

Soul Carrier is available at www.soulcarrier.com as well as The Four Seasons, Fairmont, Andaz, Mountain Shadows, Royal Palms and Miraval Tucson.