We were comped our meal in exchange for this review. Handouts are always welcome….LOL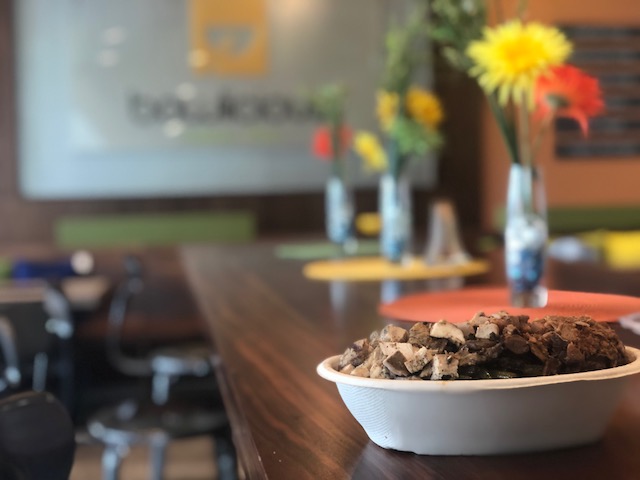 When did the meal in a bowl trend start?  
The world will never know but it seems that in the past few months a place that seems to be the trend.  Thankfully one opened up right down the street. Close enough to the house and work. Bowlicious. I work in the neighborhood that I live so I'm always looking for places to eat because variety is the spice of life.  Bowlicious hits every note on my chart for a great lunch spot as well as a go to for dinner when we don't feel like cooking.
A few days ago I met Gustavo Gustavo Baldovino, the culinary partner at Bowlicious.  
We had an immediate connection over food talking about all of our favorite Peruvian joints.  You could see his love of food when he was talking, his eyes just lit up when he spoke the food he ate growing up an how he put the same flavors on a menu. This menu is attributed to his Latin and Italian upbringing and fused with worldly influences from everywhere.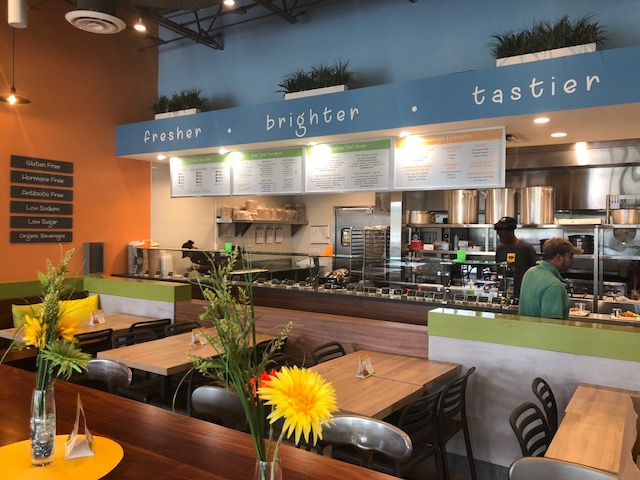 What is nice here is that everything down to the soda in the fountain is completely organic and GMO free.   They make everything in house in an open kitchen that maybe the cleanest I've seen.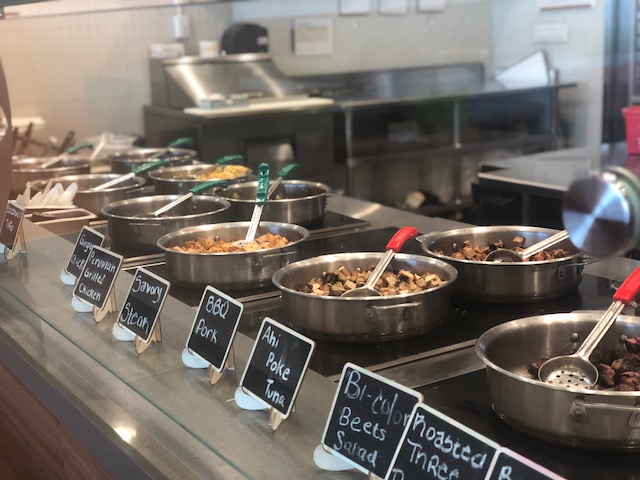 The nuts and bolts:
There are three sizes (kids, regular, and large)  then you fill the bowl with "bases," such as fresh mixed greens, citrus Champagne quinoa, spinach and strawberry salad, spicy sweet potato noodles or vegan brown rice. From there, pile into the bowl a choice of veggies, protein and sauces.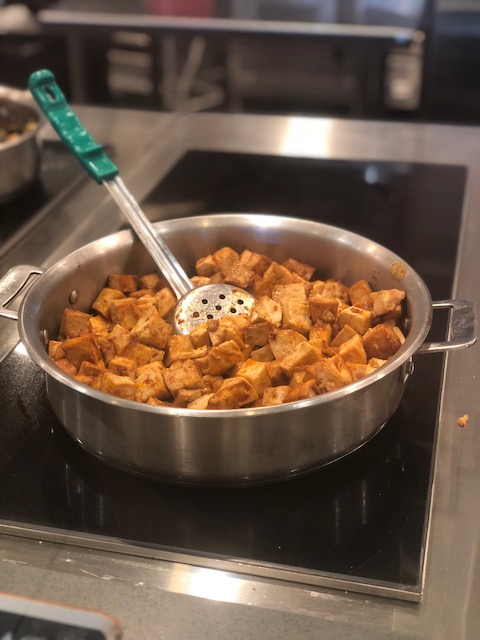 This food style is completely what you make of it as you can go any direction you want.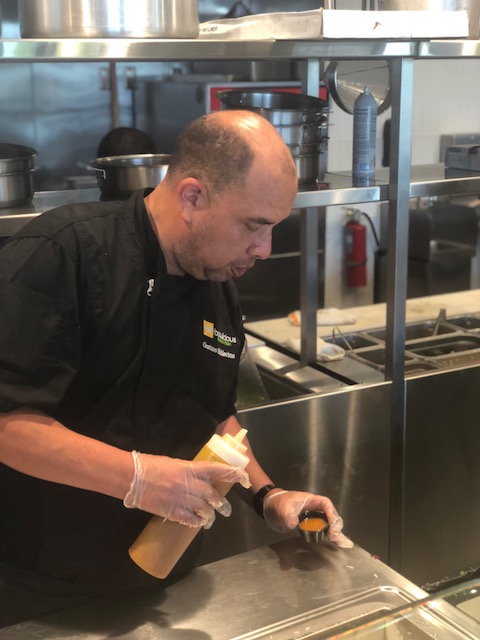 Here is what I ordered:
Base:
Spicy Sweet Potato Noodles

Spanish Cilantro Basmati Rice
Veggies:
Rosemary Garlic Broccoli

Szechuan Green Beans
Protein:
Steak

Peruvian Grilled Chicken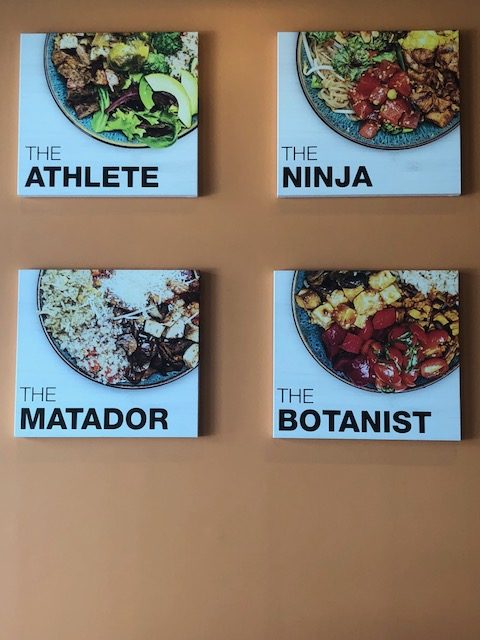 Sure I broke a lot of rules mixing asian flavors, italian flavors and latin but i was so delicious. I came back the next day for lunch too.  If you are in the north lauderdale area looking for a quick healthy bite to eat, this is your pace.

Bowlicious – 

 

1823 E Commercial Blvd, Fort Lauderdale, FL 33308

Check out the menu online at: EatBowlicious.com