There's no worse feeling than being restricted in your own property. Unfortunately, a lack of storage around the home is sure to generate those negative responses. And only a conscious effort can find a winning solution. 
Here are five of the best ways to overcome those storage struggles for good. Incorporate them ASAP, and the home will feel bigger and happier in no time. 
Declutter 
Most people are guilty of hoarding items unnecessarily. Selling them online or sending them to a recycling center or charity can free up valuable space. If you have a man cave, this can be your place for a handful of unnecessary luxuries. For any other items that do not fit and will collect dust in your property, removal is the best option. In the very worst case, you can look to utilize self-storage.
Finding storage units should be the next crucial thing on your to-do list after decluttering. This is especially important if you don't intend to discard all the items cluttering your space. It could be that your home's storage space is inadequate to contain the volume of belongings occupying your dwelling. Admittedly, you may have attached some sentiments to your items, and letting go of them can be challenging. However, the storage unit option offers a long-lasting solution you can be comfortable with.
Save Floorspace 
Furniture choices throughout the entire home can save up valuable floor space. Even when this extra space isn't used for storage, it will make it easier for you to find storage elsewhere. Mounting TVs to the wall or trading bulky display units for shelving is ideal. Another trick revolves around the use of retractable tables and furniture items. Besides, this also encourages a mindset shift. This could encourage further improvements like going paperless around the home.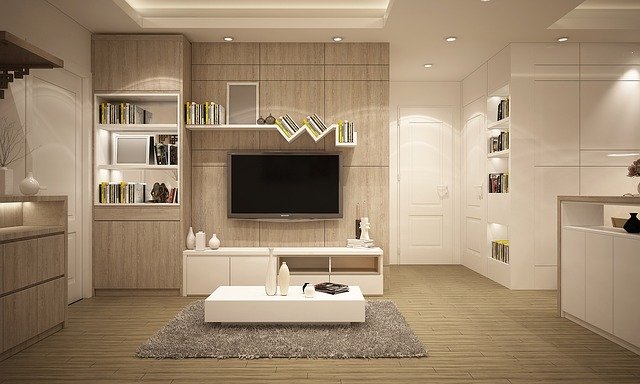 Find Outside Storage

 
Storage Units are another option to consider, should lack of space be a concern for you. With storage options ranging from furniture to an extra car to the contents of an entire room to just a few boxes, and with easy access seven days a week, this is the perfect solution for things that are either not used much or that you would like to keep for a later time.
If you're struggling for storage in the property, why not create extra space outside. Garden sheds and summer houses can be used for storage purposes. However, carport prices are very affordable too. They offer flexibility that allows you to protect vehicles or household goods. Depending on the size of external space available, this can remove your storage issues forever. Given that the land itself isn't offering much usage as things stand, this is the ideal solution to your problems. 
Choose Smarter Storage 
Storage struggles aren't only borne from a lack of cupboards and spaces. It's equally likely that you are failing to make the available solutions work hard enough. Investing in cascading coat hangers, for example, can make a wardrobe feel 3x bigger. Likewise, these kitchen storage DIY hacks can be a savior. With a little creative thinking and a desire for good organization, you can see some truly amazing results. Better still, this route reduces the level of major interior design changes. 
Find The Right Furniture 
You can't remove the need for a bed or other furniture. Therefore, a bedframe with incorporated storage can be a great idea. Similarly, ottomans and other items that serve the main function as well as storage are ideal. Meanwhile, furniture that serves multiple purposes, such as sofa beds, is another top addition. Take the time to sit down with a pen and paper to analyze your situation, and you'll soon find the best options. A single change in each room could be enough to achieve success 
Regaining control over the storage facilities isn't the only key aspect of building a better home. However, it's influence is far too big to ignore. With the above tips at your disposal, the days of struggle can be a thing of the past.