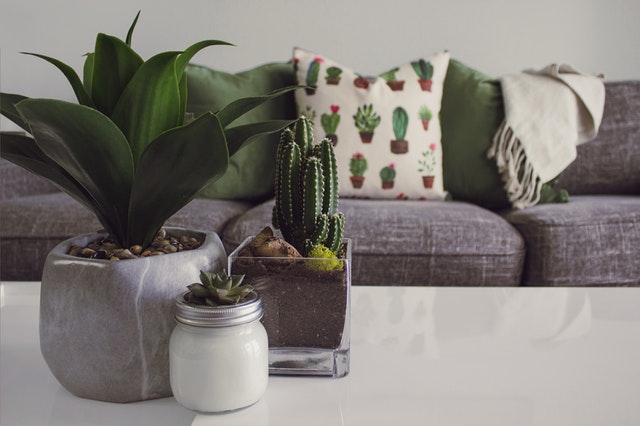 A nice reupholster, redecoration or renovation of your home space can be a lovely idea from time to time because we all wish to feel updated and comfortable in our surroundings. But the thing is, like anything that's 'nice to have' in life, more often than not it costs money. The best things in life are free, of course, but even then they have surrounding costs.
But sometimes, even if we have the money to spare, we simply don't wish to spend thousands on redecorating our home simply to make it look a little more present for the new decade. Being frugal is not a practice only available to those with little spare cash. You can exercise it at any time you may wish to.
Not only this but working with a budget can actually grant you more freedom. Why is that? Because instead of looking in a certain expensive category, you can apply creative thinking to your change, and you may even avoid overdoing it, which is always a risk when we have the cash to throw around. With our simple tips, we hope you can update your home on a budget:
Visual Motifs
The visual motif of your home can be a great place to start, as many small opportunities can open up when you consider the entire theme. Of course, you needn't think of the entire home in one fell swoop, sometimes it's the little choices that can contribute to this most of all. For instance, ceiling tiles that are made from styrofoam can be easily installed and can look just as fantastic as other options. Not only can this help you update a theme (especially getting away from that dated textured look), but it can help you without breaking the bank. Taking this attitude to other opportunities can be a real step forward.
Lighting
Lighting matters, as it can influence how a room appears to you. The light expressed from the most expensive chandelier and the most affordable lamp is roughly the same, and you have color, placement and lighting groups to consider. Sometimes installing a new window panel can help you increase the natural light of a room, sometimes it's hiring a window cleaner to protect your windows from the build-up of grime, and sometimes a few high-quality, white-warm bulbs can do the trick. Don't be afraid to experiment, as this can help a stuffy room seem radiant.
Additions
Simple additions can make all the difference. Painting a feature wall, and theming that with four new cushions between both of your couches can immediately add a new theme that you may not have had prior. It's tiny little measures like this that can add to the overall theme or completely change it. Often, these measures work best in an uncluttered room, one that has been carefully arranged and has made the best use of natural light. If you can do that, you may change your home with little effort required.
With this advice, we hope you can thoroughly update your home on a budget.