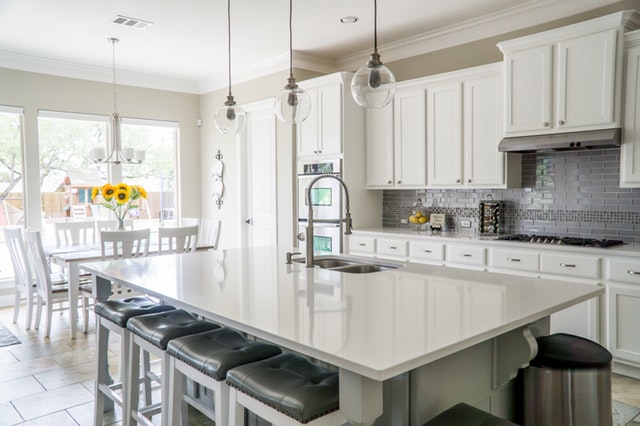 Looking to spruce up your home this year? Here are some of the best renovations to do, not only will they make your home look fantastic but they're practical and will add value too. Here's how you can go about it. 
Kitchen and bathroom
The kitchen and bathroom are two of the rooms that have the most impact in the home. They're expensive to renovate but so worth it, so if yours are looking a little tired then consider giving them an update. A good option is to avoid trends and go with something more simple and classic since it will stand the test of time, you can always have fun accessorizing to add personality. Towels and tea towels, blinds, plants, vases, there are all kinds of things you can add extra rather than going with colorful tiles or cupboard doors or other things that you might change your mind on later down the line. 
Extensions
Adding an extension to the home is one of the best ways to maximize the space, it could be either a single story (usually as a way to increase the size of the kitchen) or a double story which will give you an extra bedroom and possibly bathroom as well. If you don't have the room to extend you could look into extending into the loft, you might need a roofing company to change the roof slightly when it's done but it's an extension that most homes are able to have. If you have a basement space, this could be utilized too. 
Flooring
Putting down flooring might not seem like a renovation, but it can be a huge investment if you want to buy floor coverings that last. Instead of having to replace rubbish laminate every five years because it looks warped and gappy, why not spend the extra now and give yourself something that will last? Solid wood or natural stone such as marble or granite will all look grand and beautiful, they'll work with any kind of decor and will never go out of style. If you run the same kind of flooring throughout the downstairs of the home it improves the 'flow' and makes everything look more spacious and coherent. You could go with a hardwearing and easy to clean floor covering downstairs, and a plush carpet for the upstairs level. In bathrooms and kitchens, you could even have underfloor heating fitted. Don't underestimate the cost of this, it's just as costly as many other types of renovations. But once it's done, you're likely to never need to worry about it again since it will last for decades. 
What renovations have you made to your home? What do you think are the best changes to make to add value and more practicality?