When you are planning a wedding, the honeymoon may from time to time be the last thing on your mind. It makes sense that it would be, after all – it's literally the last part of all the frenzied activity, the vacation you get to take after everything else has been done. And yet, a not-insignificant number of couples admit that the honeymoon, with all of the romance that even the name suggests, ends up being sub-par. Oftentimes, an exhausted couple flops down in the suite designed for celebrating their togetherness, and spend the time away catching up on the sleep they've missed during months of planning.
This does not need to be the story of the honeymoon – although recouping some of that missed sleep is your right and your reward, and you should take the chance to finally have a catch-up. As well as having the chance to relax, your honeymoon should be spent enjoying the privacy that has been so cruelly denied for days or even weeks. More than that, though, it should be an opportunity to have an experience that you will remember forever; because you know people will ask about the honeymoon.
Start Your Planning Early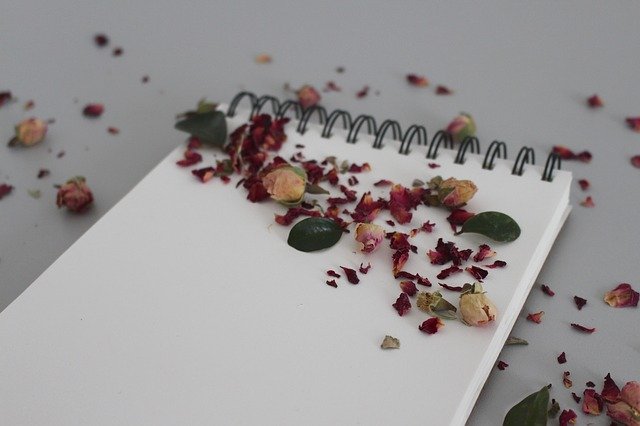 Although the wedding will take precedence, there are some advantages you'll have when planning it that you won't with the honeymoon. Primarily, these include the fact that you'll need to book a hotel and most likely a 'plane journey for the honeymoon. Unless you're having a destination wedding – which is really a wedding and honeymoon combined – the wedding itself will take place domestically, and will be more straightforward as a result. 
Decide between the two of you where you want to go, and then leave the planning of that side to one of you (while the other makes a start on the admittedly longer list of things to do with the wedding itself). Bear in mind that if there's a non-domestic destination, part of the planning will involve sorting out visas, which can take some time to come through; so that is an ideal place to start with your honeymoon planning.
Make some set decisions as a couple
While it is a wise idea to divide up tasks when planning anything, it is also imperative that you come to an eventual decision that is in the interests of both parties. Although one of you might be taking on 100% of the honeymoon duties, it's important to make sure the itinerary of any trip is balanced. If one of you really, really wants to go deep-sea diving as part of this once-in-a-lifetime trip – and is planning the trip – then, by all means, include it, but also include visits to a gallery or a hot-air balloon ride if that's something your spouse-to-be dreams of.
It may be beneficial to set some direct parameters for the honeymoon; a destination, obviously, but also consider how many activities you want to do (and how many you will have the energy for). Most of these should be very much agreed as a couple, with maybe one or two offering each of you an opportunity to fulfill a lifetime ambition. If this is agreed ahead of time, then the chances of there being discord over a decision will be next to nil.
Set a budget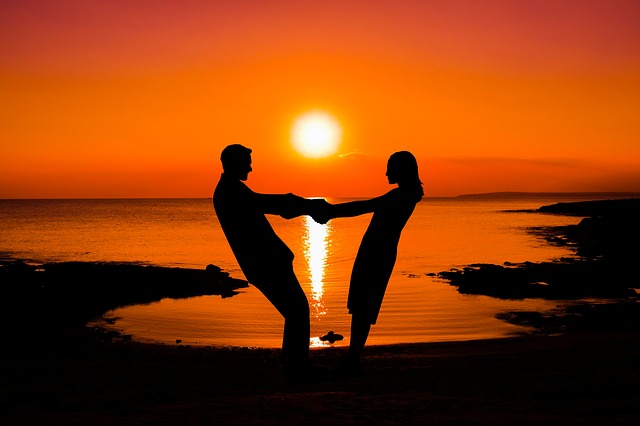 While they may be the enemies of fun, budgets are the planner's friend. You will not have an endless, unlimited supply of money and you will have other priorities when it comes to spending it. Therefore, it is essential to have a clear budget in mind for every section of the planning, and the honeymoon is no different. Quite apart from anything else, having a budget will allow you to make some key decisions, including destination, accommodation, and length of the trip. You can check out a list of best honeymoon destinations on a budget and see which ones you agree on. Be honest at this point – you may feel like you're happy to compromise on something now, which you don't appreciate at all when you're actually on honeymoon.
Consider when you set the budget that you could take that budget in its entirety to a travel agent and see what they have available at that price point. Or you could take it upon yourselves to arrange flights, hotel stays, itinerary, visas and spending money; the latter may be a more stressful process, but it will also save you some cash in a part of the budget where savings will always be appreciated.
Consider the timing of the honeymoon
This point may seem bizarre to some readers. Surely, you would think, the honeymoon is scheduled to arrive on the heels of the wedding? You go straight from the reception venue to a vehicle that takes you to the airport, and your first night as a married couple is spent under the skies of another land? Right?
In truth, that need only be the case if that's what you want it to be – but not everybody takes their honeymoon directly after the wedding, and you may find that you prefer to delay it for a little while for any one of a number of reasons. First of all, when you're exhausted in mind and body from several months of preparation for the happiest day of your life, sometimes you're not going to want to deal with passport control and baggage reclaim. That's fine. Secondly, it's possible that by waiting to take your honeymoon, you could get a better deal that allows you to go somewhere you both definitely want, rather than picking the place you can both tolerate.
The delay can be as brief, or as leisurely, as you choose for it to be. One word of advice, though, would be to have at least the first night, and maybe a full weekend, as newlyweds before subjecting yourselves to the rigors of traveling. You'll appreciate both your wedding day/night and the honeymoon all the more when you look back and realize it's not all one big blur.
Make sure you let people know it's your honeymoon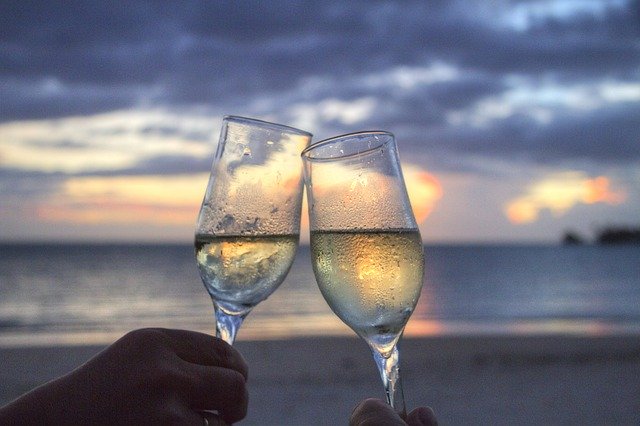 When you're booking a hotel for the duration of your honeymoon, let the hotel know that it is your honeymoon – which, admittedly, they might assume if you book the honeymoon suite. This goes for every booking that you make as part of the whole arrangement. Booking a restaurant for dinner on the second night? Let them know. Gondola ride that you've been dreaming of since you became a couple? Tell the gondolier that you just got married. Do not miss a single opportunity for people to know you're a couple on honeymoon.
There is a method to this, beyond simply telling the world how happy you are. It also has the benefit of offering you upgrades on more or less everything – meals "on the house" or at least reduced, additional trinkets and surprise gifts in the hotel room, and more besides. Additionally, if you have any special requests – like a room with a specific view, or champagne on ice to greet you when you arrive – make those at the same time. Hoteliers and hospitality providers, in general, will push the boat out for you if they know this is your special time.
Take the chance to spring a surprise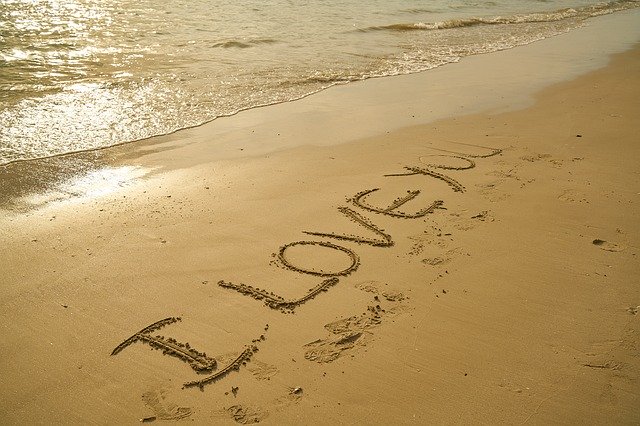 Being the person who is planning the honeymoon does give you an advantage, in that it means you have control over what happens. As we mentioned earlier, this is not to be taken as a chance to bend the itinerary around things that you yourself want to do. It is, however, an excellent chance to use your control of the itinerary to plan a little surprise or two for your newly-wed spouse. This is a great time to get creative. Did you eat a certain meal or dessert on your first date, that has since become iconic? Let the hotel know the recipe and get it recreated, and brought to your room on the first night.
As you go through married life together, you'll have ample opportunities to come up with little surprises for one another, for special occasions or – better yet – just because. Planning them into your honeymoon, and then acting as surprised as your spouse is when they come to fruition on your special trip, is an excellent way of starting as you mean to go on. Then, no matter how vocal they are with their gratitude, you can wave your spouse's thanks away by pointing out all the things they have done for you, and that this is just a tiny token of your gratitude for those.
Planning a honeymoon is not an easy process, but when you get it right it is so worth the effort. This is the chance for the two of you to be alone together after a day where you're the main attraction for potentially hundreds of guests. It's the chance for you to grab a break and well-deserved relaxation after literally months of thinking only about the wedding. In short, it is a chance to spoil yourselves – and if you get the planning right, it will be the perfect way to begin married life together.