Holidays means the Great Pumpkin – COOKIES!
I love the smell of cookies baking and it is one of the scents that give me a boost of holiday spirit.  I make a lot of the gifts that I give and cookies are always a huge hit as a gift for parents, seniors, teenagers, kids – everyone! Bring your appetite…and start baking!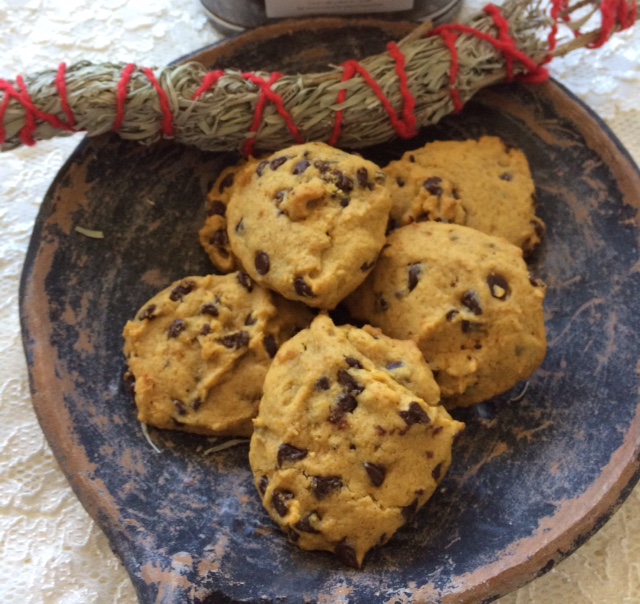 Pumpkin Chocolate Chip Cookies
Ingredients
¾ cup margarine
2 eggs (large)
2 Tablespoons vanilla extract
2 cups sugar
1 sixteen (16) ounce (organic or regular) pure pumpkin
3 … ¾ cups flour
2 teaspoon cinnamon
1 teaspoon ginger
2 teaspoon nutmeg
1 ½ teaspoon baking powder
1 ½ teaspoon baking soda
6 ounce of chocolate chips
Directions
Preheat your oven to 375 degrees.  Cream margarine (or butter), eggs, vanilla, and sugar.  Add pumpkin.  Stir in flour, cinnamon, ginger nutmeg, baking powder, and baking soda.  Stir in chocolate chips.  Bake for 10 minutes on greased or foil-lined pans.  Frost lightly while warm.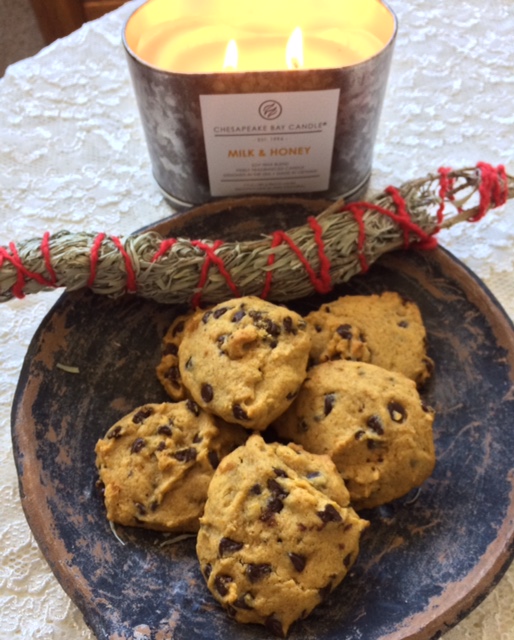 Cream Cheese Frosting
Ingredients
4 ounces cream cheese, soft
Milk, to consistency
Powdered sugar
Directions
Combine all ingredients to desired sweetness and consistency.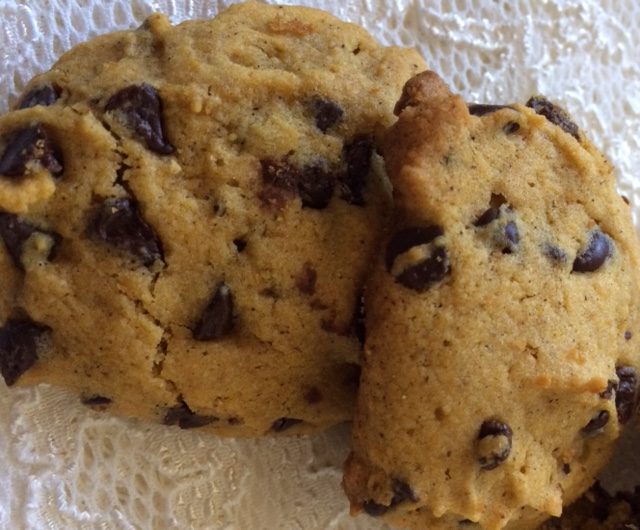 This is always a GREAT HOLIDAY FAVORITE!