This post was sponsored by Lionsgate as part of an Influencer Activation for Influence Central. I received complimentary products to facilitate my review.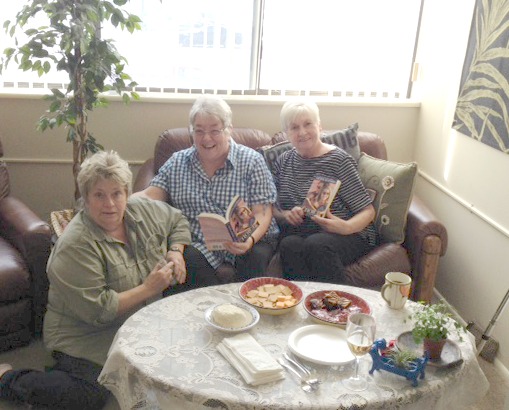 As a Review Broad, I review mostly mystery and crime, occasionally I love to read a poignant, sweet love story.  And we all know that Nicolas Sparks writes the sweetest love stories.  This month my book club decided to read and discuss The Choice, the story of Gabby Holland and Travis Parker.  The Choice will be the third of Sparks' novels to be made into a movie with the themes that we all love in Sparks' novels: love, family, loyalty, kindness, compassion all wrapped into the story of a man and woman who fall in love because of who they are, not what they have.  I can't wait to see my favorite characters jump from the page to film!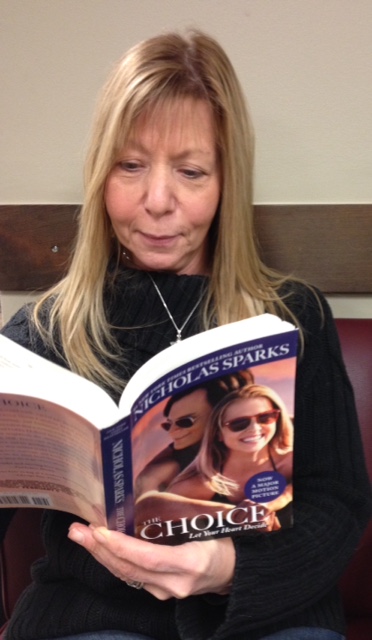 There are four of us in my book club: Naon, Carolyn, Maxine and I, and we have all decided to go see Lionsgate's The Choice movie when it debuts this month on February 5, 2016.  We plan to make it a night out and enjoy our friendship along with some of our favorite characters.  The lushness of North Carolina marshes and full breeze nights as well as a compelling love story serves as a beautiful frame for Travis and Gabby and their beautiful children as first Gabby has to make a choice on whom to marry, and then Travis has to make a choice no husband or father should ever have to make.  I am looking forward to how the movie portrays the same themes and questions!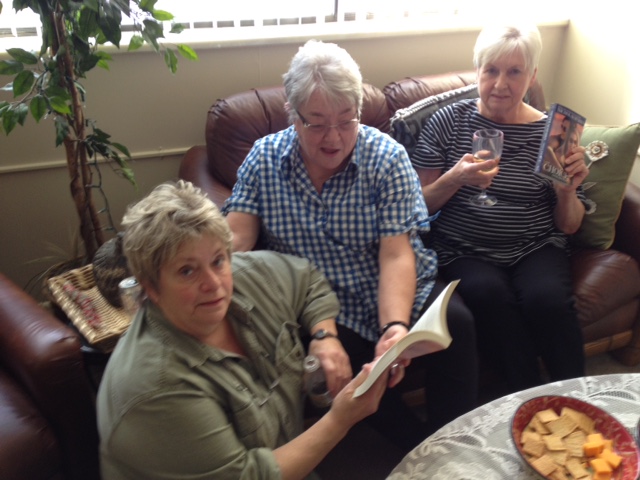 Naon loved the beautiful descriptions of North Carolina and the fact that Travis Parker, vet and all around good guy bachelor with a happy life and lots of friends is willing to risk love when he meets his grumpy new neighbor Gabby Holland.  Gabby has just moved in next door and immediately accuses Travis's dog Moby of getting her dog pregnant, although Moby is neutered.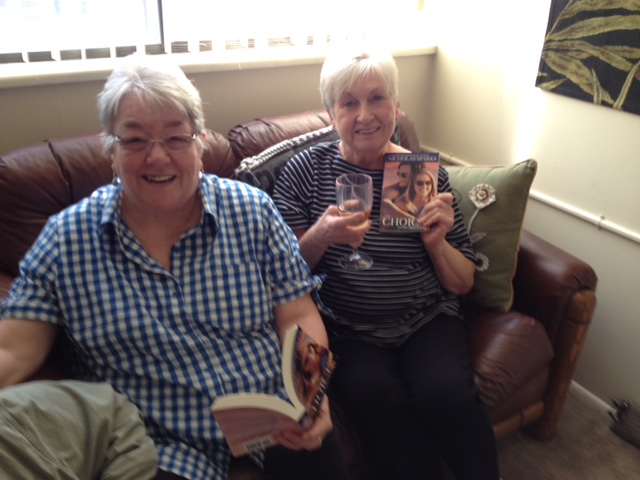 Carolyn and Maxine enjoyed Travis's Southern charm and the fact that he persistently keeps trying to be a good neighbor to Gabby no matter how mad at him she seems, until finally he confronts her and asks her what is so wrong with him to make her seemingly hate him, for Travis is very upfront and honest in his communications.  We all enjoyed the questions at the end of the book including "Do you believe in love at first sight?" and our discussions about the same.  We also discussed Travis's persistence even though he knew that Gabby had a committed relationship, and why he did as he did; and whether that was good or bad.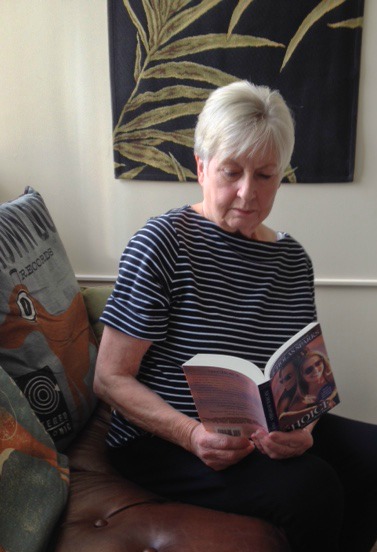 I appreciated the fact that although Gabby is involved in a relationship with another man, she realizes that her boyfriend Kevin will never ask her to marry him and she finally allows Travis into her heart as well as her head.
The themes of our first real loves, marriage and family are themes that The Choice portrays in a full array of characters that we grow to love and admire as well as real and authentic challenges that we all encounter as young adults.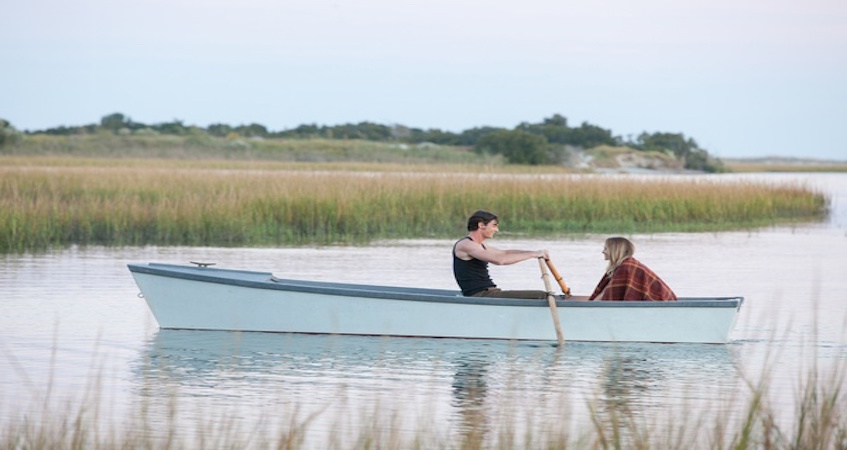 The Choice, based on the Nicholas Sparks novel we just read is coming out on Friday, February 5th.