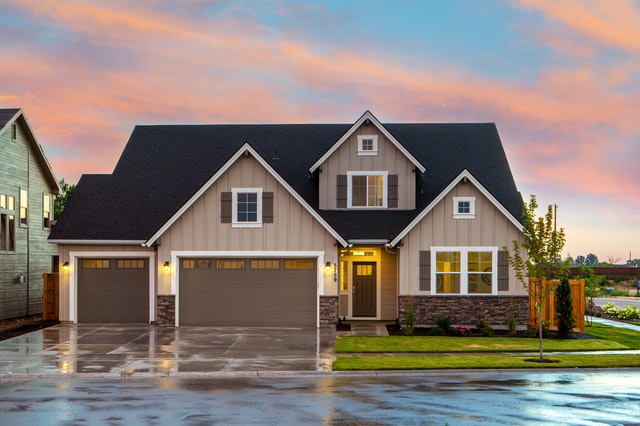 Keeping your house in the best possible order is vital to ensure that it can operate effectively and that everything is working. Keeping your property in excellent condition is also crucial to protect the value of your home and ensure you will be able to keep it looking perfect. From a practical point of view, the roof of a house carries out so many vital functions. However, it is something often overlooked. Your roof shelters your home, protect it from the elements, and forms part of your property's structure. However, as a roof is not something that can be easily seen, it is often taken for granted. If you want to keep your home in the best possible order, protecting your roof is essential; here are some of the ways you can keep your roof protected:
Carry Out Inspections
While it may not be feasible or safe to climb up and look at your roof up close, it is still advisable to carry out regular inspections to ensure there are no apparent signs of a problem. Inspecting your roof from the ground can be a valuable way to spot any issues before potential problems become more significant. Looking up from the ground, you should be able to spot any missing shingles or shingle that has slipped from the correct position. You may even notice broken shingles on the ground. It is beneficial to inspect your roof if there has been a storm recently, as damage may have occurred without you realizing it.
As well as inspecting your roof from the outside, it is also helpful to look for signs of a problem from the inside. Damp patches on your ceilings, wet joists in your roof space, and seeing daylight through your roof are all signs that your roof may require attention. So, being observant is essential to help you notice problems quickly when it comes to your roof.
Choose the Best Roofing Company
If you have noticed any potential problems with your roof, dealing with them early is the best course of action. Minor issues can lead to big problems, so contacting a roof repair company to assess the damage is vital. Selecting the best roofing company to carry out the repairs on your roof is essential. Your home's roof is too vital to leave repairs to chance, and you need to feel confident the works will be carried out to the highest possible standard. So, finding a roofing company you can trust to charge you a fair price and carry out high-quality repair work is crucial.
It is helpful to know what to look for in a roofing estimate to ensure that you get charged a fair price for the work carried out on your property. Asking the contractor to break down the quote so that you fully understand what you are being charged for each part of the job is a great way to check that you are being charged an acceptable price for the materials and amount of work involved in the project. It is also crucial to get the quote in writing and confirm how long the quote will remain valid. Following these steps when getting an estimate for your roof repairs should help ensure that you get the best company to complete the work on your property.
Keep the Area Clear
Many roof problems are the result of external factors that cause damage to the property. Issues caused by trees, storm damage, and even pests can all be potential causes of damage to your roof. When trying to protect your roof and improve its longevity, it is best to be on the lookout for possible causes of damage and address them quickly before they can escalate. You can take action to protect your roof by keeping your trees trimmed and ensuring that they do not grow too close to your roofline. Having trees growing too close to your roof can create a host of problems. Branches growing too close to your roof can encourage dampness and moss to grow on your shingles, damaging them. The branches of a tree can also provide a walkway for pests to access your roof and invade your property. In the event of a storm, a tree that is close to your home can cause damage if branches break off and then land on top of your roof. So keeping a lookout for potential risks that could damage your roof will play a big part in helping it to stay protected.