Note: We received some of these items for review. All opinions are strictly our own.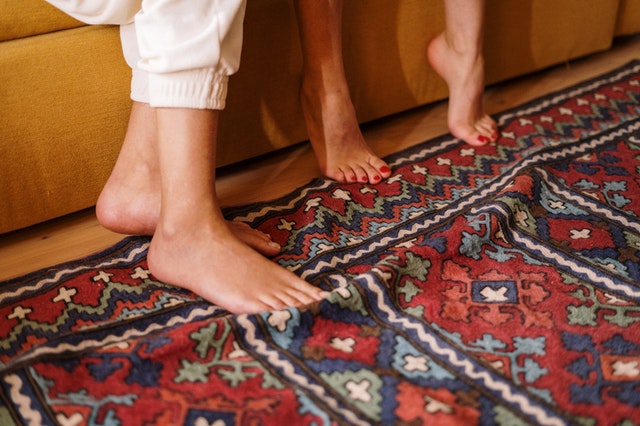 This year is so different
We're not going out all night partying on New Year's Eve (then again, we're WAY beyond that), and we thought that we'd put on some of our favorite things, lounge around the house, and enjoy a leisurely brunch this New Year's Day. We hope that you make your own traditions this year as well, as it is those little things that really make us feel good (and be able to say "so long 2020, don't let the door hit you in the….").
Get up, get out of bed
This is going to be an around the house day, so I want to be both comfortable AND look good. I'll be wearing a Sunday Citizen Cosset Zip Hoodie & Joggers. I can still go out and walk the dogs, and talk to the neighbors, but Sunday Citizen makes clothes that are so soft, you'll think you're still in bed. I love clothes like this that can go from curling up to running errands (and for me, because I work from home, they can be my work clothes too).
I can't imagine not tossing on a fabulous pair of great earrings every day. Even if I don't bother to put on makeup, I still look pulled together in Delicora Jewelry's fabulous Billie Huggies Earrings. Simple, fun, and my head in the stars! Huggie earrings are the perfect size for in the house days like New Year's. I looked over their site and fell in love with some of their bigger hoops for workdays or when we'll be able to go out with friends on the weekend eventually. I'm also SO OBSESSED with their DIY Jewelry Kits. Making jewelry in 2021 sounds like the perfect revenge for 2020 hobby (plus, they start at only $8.00). Resolutions anyone?
I admit that I'm not much of a morning person, so curling up on the couch under an Airy Throw and plopping my head back down on the softest pillow I can find makes me happy. I just recently tried Sunday Citizen's soft loungewear, pillows, and throws and I'm sorry that I hadn't ordered from them sooner, as I love to cuddle up with Ben under a cozy throw blanket. Their mission is to develop the world's softest things. I say MISSION ACCOMPLISHED.
Ben is in the kitchen, whipping something fabulous us like shakshuka, and he brings me a hot cup of the best coffee. Coffee is so important to both of us, since it's the way we start (and sometimes end) each day. It's like getting things off on the right foot when you have an incredible cup of hot steaming coffee from an exotic location. We love supporting small businesses like Ciel Café Privé Sélect, and can't imagine starting our day any other way. They have the most exclusive coffees  from small coffee growers that they hand choose. Everyone needs a splurge, and Ciel is definitely ours.
Ben makes a second pot of cold brew Ciel for later in our Coffee Gator. There are days that we go out to The Alchemist in Wilton Manors, our favorite place for cold brew, but when we're home we make our own. It gives us the chance to stop and take a breather, especially on days that we're working from home. The Coffee Gator makes it so easy, it just takes a bit of time to let the coffee steep (on the counter) and that's it. If I knew it was that easy, I would have been making it at home and not getting dressed on those rainy Florida days.
Of course, New Year's means resolutions like getting organized, exercising, and dieting. So far I'm off to a great start. But for when that sugar craving hits in the afternoon, I'm prepared to NOT RUIN MY DIET ON THE VERY FIRST DAY! I've got a stash of Pink Panda fruity gummy candy made with only 2 grams of sugar and 90 calories per 1.8oz (23-piece) bag! That's right the ENTIRE BAG OF CANDY IS ONLY 90 calories. I'll be taking care of my sweet tooth with Treasure Chews and sour Astro Blasters and STILL sticking to my diet. Who said New Year's resolutions were tough?
For the items in this post you can go to:
What are YOU doing this New Year's Day?