Moving house can be wonderful but there's no doubt that it's also a pretty stressful experience. One of the most stressful things you'll ever do in fact. Sometimes the idea of packing up dozens of boxes, lugging them into vans and then do the whole thing again in reverse can be enough to put people off. There are definitely people out there who have avoided moving house for longer than they wanted just to avoid the stress. But it doesn't have to be that way. The reality is that a lot of time, the stress that people experience when they're moving home is partially self-inflicted simply because they don't go about it the right way. There's no way to take everything stressful out of moving house. But if you follow these simple pieces of advice, moving house will be a far easier, less daunting experience.
Get ready early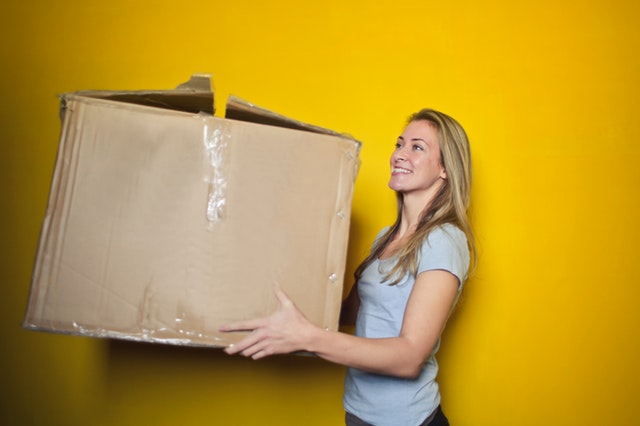 Far too many people lull themselves into a false sense of security because they imagine the big move being months away. Then weeks away. Then days. Oh god! The last thing you want is to find yourself with a house filled with half-empty boxes and only a few days left to fill them all up. What happens then is that you end up throwing things into boxes at random, never paying attention to where you're putting anything. This makes unpacking just as, if not even more stressful than, packing in the first place. After all, unpacking is supposed to be the good part and if you don't know where anything is then you're going to end up miserable. If you make sure that you create a strict packing schedule you can make sure that you're not only ready for the big day, but you know where everything is. Having a clear plan for everything might feel a little like overkill but it really is the best way to go about it. 
Give everyone their jobs
One of the most frustrating things about moving house is feeling like you're having to do everything entirely on your own. After all, it's a big job and putting all of it on the shoulders of one person is just unreasonable if you're having to move an entire family's worth of stuff. The best way to deal with this issue is, obviously, to share the workload. This even gives you the chance to get the kids involved so that they're not running under your feet when you're trying to pack. Putting them in charge of simple things like their toys is a great way to get them feeling involved in the whole process, which can actually make the upheaval of moving house a whole lot easier on them. By giving everyone jobs to do you're able to get it all out of the way so much faster and you're not constantly feeling like you're buried under piles of cardboard boxes and giant rolls of bubble wrap.                                         
Get some help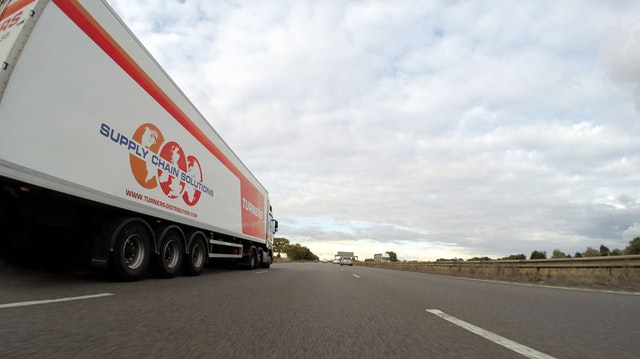 For the love of god please don't try to do everything yourself! I know that it might seem like the couch can fit in your car but I promise you, it can't. You're probably thinking that you're going to be able to save money and make the whole thing easier. After all, how hard can it be? Well, the truth is pretty hard! There's a reason that there are international removals companies that can take a great deal of the hard work out of moving for you. You should take advantage of that service. After all, you have enough to worry about without breaking your back trying to shove a closet onto the roof of a hatchback! Movers are able to not only get things packed up and transported for you, but they're also able to get things laid out in your home for you so that unpacking is as easy as possible. Of course, that's if you've made the effort to label everything carefully. Again, make sure you book a moving company as early as you can, you don't want to realize you need one and then find there aren't any available.
Pack up room by room
The very last thing you want is to reach your new home and find that everything's jumbled and you have absolutely no idea where anything goes. Unpacking and creating your new home should be the fun and easy part! The best thing that you can do is to pack up room by room and make sure that you're not mixing things up. Not only that but make sure that every box is carefully labeled. Don't just settle for "KITCHEN" or "BEDROOM". Be really specific, make sure you can know in an instant exactly what is in any given box. You will want to make sure that you not only put where the box is going but exactly what it is it that's inside as well as whether or not it should be on the bottom or the top of the pile. It will probably seem like a lot of work to go to and you'll likely convince yourself that you're going to be able to remember where everything is, but you really won't. Trust me; you'll be so grateful that you put in that bit of extra effort.
The reality of moving is that it's going to be stressful. Sadly, there really isn't anything that you can do about that. If you think that there's some secret formula that will suddenly make moving house a smooth and easy process then you're going to be pretty sorely disappointed. The crucial thing that you've got to remember is that however endless and stressful moving home might be, it will end eventually. Then, you get to enjoy the best part of the whole process. Taking your new place and turning it into a home for you and your family to actually enjoy. At least, until you end up having to go through the whole process all over again.