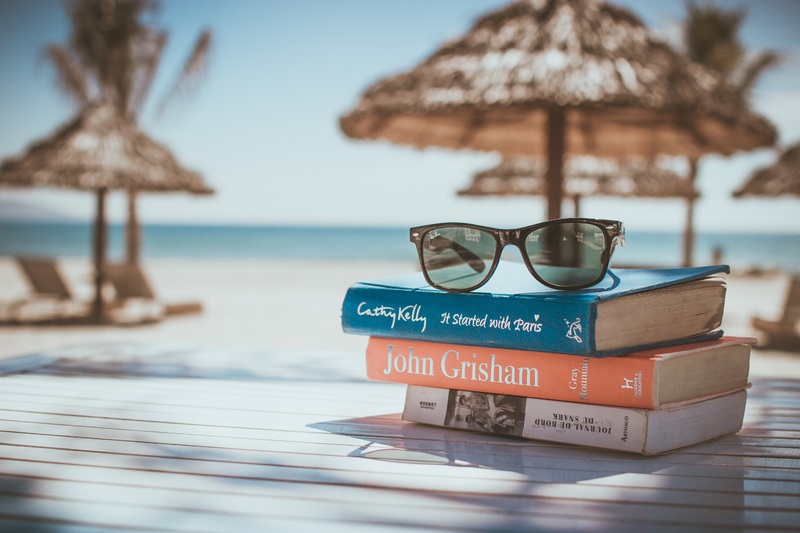 Are you, by any chance, think out about where you're going to spend your next summer vacation? Then we've got quite a treat for you. Today, right here and now, we will show you the winner of our little holiday pow-wow. The contenders are Mexico, the land of tequila, tacos, and Mayans, and, of course, Jamaica, home of Bob Marley, mouth-watering jerk chicken, and rum. Who will be the winner of this outstanding competition. Stick around to find out.
Rules of the Competition
As we'll be acting as judge and jury, we have prepared a couple of criteria which we're going to use in order to see which one's the best holiday destination. And because we like to do things by the book around here, we're going to judge each contender by culture, sources of local entertainment, attractions, and, of course, costs.
If you would like to know more about our visiting Mexico or Jamaica competition, be sure to drop by. We have tacos, jumping beans, and rum.
Let the Contenders Speak for Themselves
1.      Culture
Jamaica's the first to take the mike. We often tend to associate Jamaica with two things. Okay, maybe three, but we're not allowed to write about that one. So, Bob Marley plus rum equals Jamaica. However, is this all there is to this Caribbean paradise? Hardly, and its colorful background proves just that.
Did you know that Jamaica has its own religion? It's called Rastafari, and it's one of many African-American religions. Deeply rooted in reggae, Jamaica's iconic music style, this religion gathers millions of dreadlock-wearing members from all around the globe. And yes, Bob Markey was also a proponent of Rastafarianism.
Still, dreadlock and reggae are not the only things that define the Jamaican culture. Few know, but Jamaican's one of the few Caribbean countries to embrace theater shortly after colonization. Historical records reveal that the first theater was erected in the 17th century. Even though Shakespeare was the norm, that didn't deter the Jamaican theatre from developing its own style like fusion (combining folklore with Western elements).
Apart from Bob Marley, this Caribbean paradise had its fair share of celebrities.  Derek Walcott, the Nobel Prize winner for Literature called Jamaica his home, as did Ian Fleming, Jean Rhys, Usain Bolt, and Petrona Morrison.
As you can see, Jamaica's got a lot to offer in terms of culture. But what about Mexico?
Well, the history of Mexico begins nearly 10,000 years ago, when the first inhabitants set foot in Mesoamerica. Over the centuries, Mexico bloomed, becoming one of the cradles of civilizations alongside Egypt, Greece, and Italy. Mexico's also the home of the Maya civilization, renowned for their arts and sciences.
Although modern Mexico's mostly Christian, it does boast one of the world's most complex polytheistic religions, challenged only by Egypt's mythology with otherworldly beings such as Itzamna, the creator god, Kukulkan, the serpent deity of Yucatan, and, of course, Quetzalcoatl, the god of wind and wisdom.
Furthermore, what we come to know today as Mexicans is actually a blend of many civilizations, including Maya, Aztec, Toltec, Spanish, French, Olmec, Inca, African, and Zapotec.
With such a rich ancestry, it's no wonder that Mexico produced so many famous people – writers like Carlos Fuentes, Juan Rulfo, Juana Ines de la Cruz; painters such as Diego Rivera and Jose                 Clemente Orozco. When it comes to the big screen, Mexico's given more stars than one could count. Just to name a few, we have Fergie, Uma Thurman, Jessica Alba, Michel Trevino, Salma Hayek, Lynda Carter (the first to play the role of Wonder Woman), all of who are either from Mexico or are of Mexican descent.
It's obvious who's the winner of the first Round: Mexico. Who can beat such a rich culture that dates back to ancient times?
If you would like to read more about culture, this article on ajamaicaexperience.com explains why you should be visiting Mexico or Jamaica listing museums and landmarks from both countries.
2.      Entertainment
There are many things to do while in Jamaica. There are day tours to breathtaking locations such as the Luminous Lagoon, Black River or Dunn River Falls. When you get tired of sightseeing, you can always grab a bottle of rum and head for the beaches. And Jamaica's has its fair share of beaches Runaway Bay, Ocho Rios, Montego Bay and Negril. If you're into all-night parties, you will definitely enjoy Jamaica's vibrant nightlife.
Mexico's up next. When you say "Mexico," you say fiesta and festivals. And, boy, this country's teeming with festivals. In fact, Mexico hosts over 30 festivals each year, the most important of them being Mexican Independence Day on the 16th of September (lots of fireworks and tequila), Cinco de Mayo, Semana Santa marked by fireworks and the Battle of the Flowers, and Vallarta Wine Festival.
If you're more of a sports person, you could also try to buy some tickets to see soccer matches at the Estadio Azteca, one of the world's largest stadium which hosted two World cups. You can also see bullfight or taste some authentic Mexican cuisine at one of Mexico City's historic restaurants.
Round two's definitely won by Mexico. Why? Because in Mexico, every day's a celebration and there's always something new to do or to see.
3.      Local Attractions
To name only but a few of Jamaica's local attractions, we have Bob Marley's memorial house; Rose Hall, very popular among ghost hunters and history buffs; Dolphin Cove Jamaica, where you swim or snorkel with dolphins and stingrays; James Bond Beach, featured in motion pictures like Moonraker and Dr. No, and, of course, the Blue and John Crow Mountains, a beautiful natural park that covers 4.5 percent of Jamaica's surface.
There's never a dull moment in Mexico, and it would take you a lifetime to see all the things this country has. If you're interested in history and ancient civilizations, you should definitely visit Uxmal, a pyramid complex dating back to the ninth century. The tallest is the Magician's Pyramid,         a 40-m limestone construction, founded in 560 AD and finished in the 16th century.
Other things worth seeing in Mexico include the Zipolite, a one-mile beach still giving off that Woodstock vibe, the Acapulco Cliffs, the colorful colonial town of Guanajuato, and Copper Canyon, a spectacular and intricate network of caves and tunnels that rise 2,400 above sea level.
One can only guess the winner: Mexico because Jamaica can hardly compete with its diversity.
4.      Costs
Unfortunately, we have to say from the very beginning that Mexico doesn't even come close to Mexico in term of expenses.  For instance, a two-week mid-range Mexico vacation for a couple can cost around $1,400, plane tickets not included. This means a single person doesn't have to pay more than $50 per day to enjoy this beautiful country.
On the other hand, a two-week couple getaway to Jamaica can cost up to $3,000 for a couple. Basically, with the same sum, you can spend a month in Mexico. The average daily cost per person is $120 which is double for what you have to pay for in Mexico.
Winner
Are you still wondering where you'll be spending your next summer vacation? Mexico, of course. As you can see, our article proved that there are a lot of things to see and do in Mexico. Jamaica's also a good choice but remember that Mexico's one of the cradles of civilization not to mention pocket-friendly.