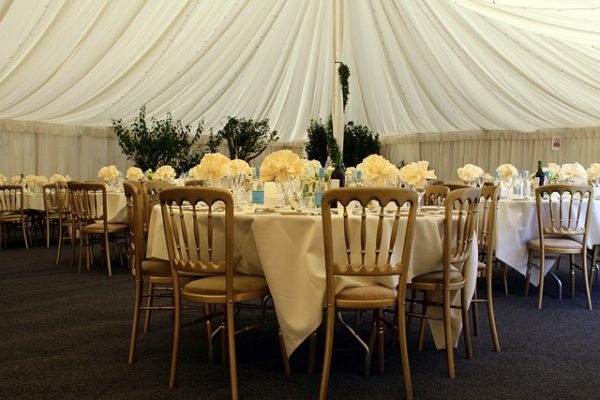 If you are planning your wedding, you will likely have many jobs already on your to-do list. From finding the perfect wedding dress to booking cars and inviting guests, there is always so much to do. While the wedding ceremony itself is the most fundamental part of your big day, it only accounts for a short time. Instead, it is the celebrations that follow that take place over the longest period. This makes planning the perfect wedding reception a crucial task. However, you may be wondering how to get started and how to ensure your guests have the best time at your reception. If you need some inspiration to help your plans get off to the best start, the following tips will make planning the perfect wedding reception so much easier.
Set Your Budget
Having a bottomless budget for your special day would be fantastic. However, in reality, most people need to cap how much they will spend on their wedding. Thinking carefully about how much of your wedding budget you are willing to spend on your wedding is vital. Once you have set your budget, you will be able to break it down into smaller amounts and choose how to allocate the money. 
Choose Your Ideal Location
Location matters when choosing the venue for your reception. Thinking about the logistics of your guests traveling from the ceremony to the reception is a vital consideration. For this reason, many people choose to get married and host their reception in the same venue. Sticking with one venue for the entirety of your big day means you do not need to worry about transporting your guests between venues, which can help your day flow seamlessly. 
When searching for your reception venue, you will need to consider how many people you have on your guest list and whether the space is the right size for this number of guests. From an aesthetic viewpoint, you will need to ensure your venue can be decorated to recreate the perfect look you want for your big day. Thinking about your wedding photos and whether your venue provides a scenic backdrop for these is also essential and a factor that may influence your final decision.
Focus on Food and Drink
The food and drink that you offer your guests form a crucial part of your reception. Many people look forward to dining on a delicious feast following a wedding, and of course, you need some refreshing beverages to wash it down. As food and drink are so important to the success of your reception, it makes sense to give them careful consideration. 
When planning food and drink for your special occasion, the first thing you need to do is to find the best wedding catering company for the job. Once you have found a catering company, you must check their availability and browse their menus to ensure they can offer the type of cuisine you hope to serve. The quality of the food is absolutely essential, so it is worth asking about the ingredients they use and to see examples of how the food will be presented. Selecting caterers that offer a choice of menu options and can accommodate any guests with allergies is also vital. 
Consider Your Décor Theme
You may have already spent hours browsing wedding idea websites searching for ideas for your wedding theme. Now, it is time to put this research to use and apply it to your reception. Your wedding décor sets the tone for your celebration and is the perfect opportunity to bring your vision of your special day to life. There are so many different ways that you can create the ideal theme and make your wedding reception into a magical event. While you do not necessarily need a theme, choosing a style for your wedding will make it easier to create an impressive finished look for your day and is a lot of fun to create.
Select Your Entertainment
Do you like the idea of dancing the night away while a band plays at your reception, or perhaps you want to show off your inner dancing queen with the help of a DJ and disco? Many different entertainment options are available for wedding receptions, so thinking about which one best suits your tastes is essential. Keeping your guests entertained will ensure that everyone has a great time, but it is vital to remember that it is your special day, and you may want to choose entertainment that reflects this.