Los Angeles is one of the most iconic cities in the United States, and for a good reason. The city is home to stunning beaches, impressive entertainment hubs, and fascinating cultural attractions. Whether you're looking for a glamorous weekend getaway or a longer exploration of the City of Angels, there's something in LA for everyone. Here's your guide to everything Los Angeles has to offer its visitors.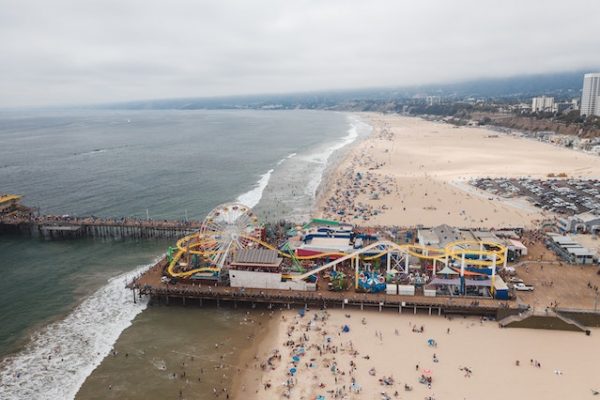 1) Beautiful Beaches: 
No trip to LA is complete without spending some time at the beach. The city's famous coastline stretches from Malibu to Long Beach, offering visitors an array of breathtaking beaches and clear blue waves. The world-famous Venice Beach boardwalk is also perfect for an afternoon walk, while the nearby Santa Monica Pier offers a unique blend of amusement park rides and seafood restaurants. Don't forget to soak up some sun during your visit!
2) Entertainment Hubs: 
Los Angeles is home to some of the most iconic entertainment hotspots in the world, from Hollywood Boulevard to Universal Studios. Explore the Walk of Fame on Hollywood Boulevard and take a picture with your favorite celebrity star. Or head over to Universal Studios for a thrilling ride through their movie-themed park. Or catch a show at the world-famous Dolby Theatre, home of the Academy Awards.
3) Cultural Attractions: 
Los Angeles is filled with cultural attractions that showcase its diverse history and heritage. Visit the Los Angeles County Museum of Art to explore its expansive collection of artwork from around the world, or take a stroll through Olvera Street in downtown LA for a taste of Mexican culture. For an educational experience, head to The Broad museum to learn about contemporary art and its various influences on society. 
4) Nightlife: 
LA offers plenty of nightlife options for those looking for some after-dark fun. From Hollywood clubs like Emerson Theatre and Circus Disco to West Hollywood's well-known bars, the nightlife in LA is sure to keep you busy until the early morning. Enjoy a few drinks at one of downtown LA's rooftop lounges or dance the night away at a local club. 
5) Shopping: 
From luxury shopping on Rodeo Drive to vintage finds on Melrose Avenue, Los Angeles is a shopper's paradise. You can also explore LA's famous Farmers Market for an array of fresh produce and delicious street food, or you can head to The Grove for its upscale stores and popular restaurants. For those looking for some serious retail therapy, explore the third street promenade for its trendy shops and lively atmosphere. 
6) Events: 
Los Angeles is home to world-renowned events such as the LA Film Festival, the Los Angeles Marathon, and LA Pride. From music festivals to art shows, there's always something happening in the city of angels. Visit during one of these popular events for a truly unique experience or attend smaller los angeles events like street fairs and block parties.  
No matter what you're looking for, Los Angeles has something for everyone. Start planning your trip today and explore all that this amazing city has to offer! With its diverse attractions and vibrant culture, Los Angeles will be sure to leave an impression on any visitor.