Your home, especially the living room, is where life happens. It is usually the first place visitors gather, where you spend your evening after a long and busy day of work. This place is also the very first place you step in upon entering your home.
For these reasons, you need it to look luxurious, and most probably that's why you are reading this article. You don't need thousands of dollars to do that. This article compiles a list of tips by home designers and experts to help you create an expensive-looking home. The following are some recommendations.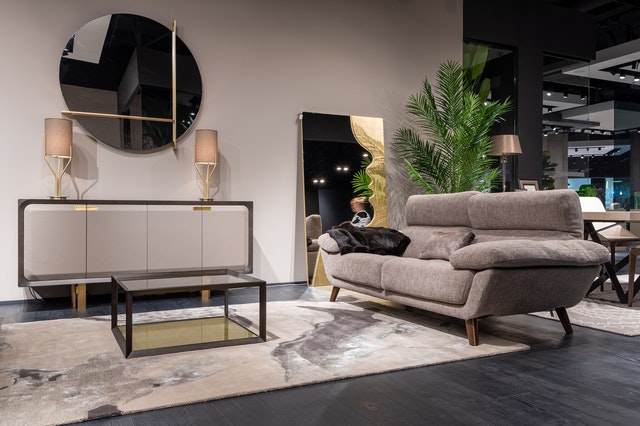 1. Maximize Space, Ventilation, and Light
Increased space in our home should not involve the typical renovation. You can add mirrors in your home to increase space through an optical illusion. They not only make your home look more extensive but also brighter because of their reflective surfaces. 
You can place mirrors across from or near a window so that they can reflect as much light as possible. Always go the big way with the mirror so that you can lean them against the wall without the need to hang.
Also, a well-ventilated home experiences freshness and a relaxed environment. The sufficient fresh airflow can bring an expensive and beach-like feeling needed when feeling tired and wanting to relax.
2. Declutter and Minimize Furniture
It is one thing to have a well-organized and styled bookshelf but having too much and less needed stuff makes the whole thing cheap and visibly non-appealing. Clutter and mess are chaotic. Bring them all down the shelf, edit the collection, and retain the most essential and favorite. 
If you don't know how to go about this, think and develop actionable and straightforward goals to store and organize your home. On top of making your home look expensive, you will also have a merry feeling for it mentally and physically.
Also, consider observing the principle of having less is more if you want a home to look more expensive. According to Stephanie Jacobs, a home designer, when you have too much furniture, the space becomes small and overwhelming. 
Jacobs says that you can have minimal furniture with only a few things you need in the room rather than filling your home with unnecessary furniture. Evaluate one thing at a time, and by the end of it all, you will only remain with a few of them and, in return, make your home look expensive.
3. Add Accessories
Although you can clean up your home, removing everything to achieve an expensive look does not mean eliminating everything. Instead, you can include some accessories to improve the overall design and outlook of your home.
For instance, having the moscow mule cups in your cupboard can bring out that luxurious, elegant look in your home, provided they are visible even when the cabinet is closed. Also, consider having some throw pillows in your coach seats as this also creates a comfortable and classic tone in your home.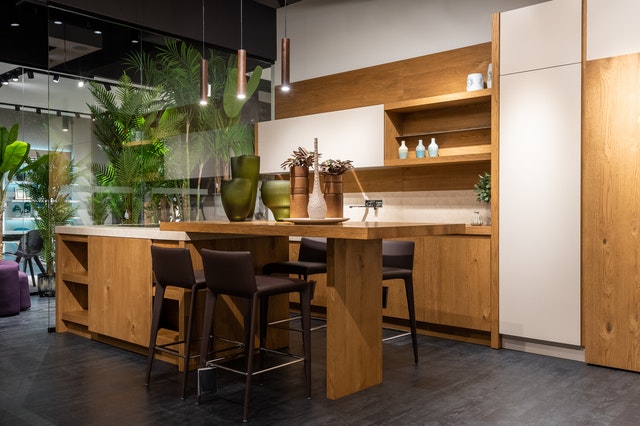 4. Repaint and Cover the Walls
Fresh paint may sound cheap, but the outlook can give your home an expensive look. You can also paint the ceiling as the fifth wall. It is recommendable to use the deeper shades to create easy accent walls for an appealing statement that adds depth.
Using wallpapers to cover your walls is also effective. It can bring a considerable change to your home, hiding room imperfections that might prevail and make it great.
5. Upgrade Your Hardware
By upgrading, it does not mean breaking your bank account to do that. You can spend a few dollars and completely change the outlook of your kitchen. According to Jacob, staging and redesigning the kitchen and bathroom is what most people do for a new and expensive outlook with minimal expenses. 
Go for stylish but affordable pieces like Moscow mule cups readily available on Amazon and other online and hardware stores. You can also pass by the local hardware store and try to get unique but affordable hardware.
6. Embrace Neutral Base
A neutral base is yet another way of making your home look expensive by ensuring the large and base pieces are neutral in tone. This is achievable through colors such as white, off-white, cream, and gray, which match the high-end space that is usually neutral furniture. 
Then after that, you can incorporate accessories like textiles to bring out a pattern-like design. Finally, if you have old-fashioned sofas that do not match the high-end color, and you don't have the budget to have a new one, you can do one of the following. 
You can consider reupholstering, getting a slipcover, or try to cover it with a solid blanket. Of course, covering it with a blanket would not be perfect, but it will definitely come through if you're on a tight budget.
All the above-discussed are expert tips in home designing. To get an expensive-looking home, incorporating them and, in return, make such an enormous impact that will change your space.