Meal planning and preparation are great skills to have to help you prepare healthy meals for your family. A well-thought-out meal plan can help you to improve your diet and save you some money. Here are some simple tips to make meal planning and prep easier.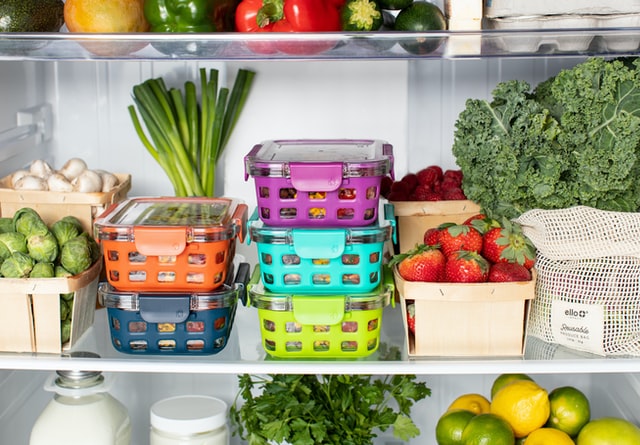 Start Small
If you've made a meal plan before, it can seem daunting. Getting into the habit is no different from making any other positive changes in your life. Start small, and slowly build up your confidence to make make your new good habits sustainable. Start by planning out a few meals a week. You will be able to learn which planning strategies work best for you, and in more meals to your plan, as you go. 
Think About Each Food Group
Make sure each good group is included in your plan. The healthiest meal plan should include whole food, fruits, vegetables, legumes, whole grains, protein, and healthy fats, and not too many refined grains, sugars, and salt. 
When you're looking for recipes, keep these good groups in mind. If they're missing, make sure you fill in that gap. You can make prepping fruits and veg easier with the Slap Chop, as advertised by Vince Offer ShamWow Guy. 
Get Organized
Good organization is important. If you keep your kitchen, fridge, and pantry well organized, buying groceries and preparing meals will be much easier. You'll know what you already have in and where everything is. There's no right way to organize your kitchen, as long as your system works for you. 
Invest In Good Storage Containers
Food storage containers are essential for meal prep. If you have a cupboard full of Tupperware with no lids, you'll find meal prep irritating. Invest in good containers to make storing your prepared meals much easier. If you want to freeze, microwave, or clean them in the dishwasher, make sure you choose containers that are suitable for this kind of use. Glass containers can be a good choice, as they're both microwave-safe and eco-friendly. You can get glass containers online and in-store quite easily. Buy your containers in a few different sizes. 
Keep A Well-Stocked Pantry
You can make your meal prep process and menu creation simpler by keeping your pantry well-stocked. Here are a few good examples of healthy and versatile foods that you should keep in stock in your pantry:
Whole grains, like brown rice, quinoa, oats, bulgur, whole-wheat pasta, and polenta

Canned or dried legumes, like black beans, pinto beans, or lentils

Canned foods like low-sodium broth, tomato sauce, tomatoes, corn, no added sugar fruit, tuna, or salmon

Oils, like coconut, olive, or avocado oils

Baking essentials, like baking powder, baking soda, flour, or cornstarch

Other ingredients, like almond butter, peanut butter, dried fruit, nuts, and potatoes.
If you can keep some of these basic essentials on hand, you only to buy fresh items in your weekly grocery shop. This is less stressful and will make it easier to more efficient in planning your meals.