Your home is your haven, your castle, and the one place where you should feel the most comfortable. Therefore, it's important to make sure that your home looks its best both inside and out so that you can enjoy it to the fullest. This blog post will discuss how to improve your home's curb appeal with a few simple tips.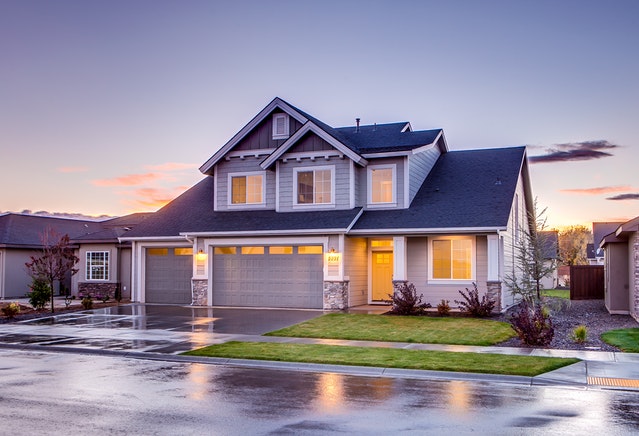 1) Start with the front door
Your front door is the first thing that visitors see when they come to your home, so make sure it makes a good impression. Paint it a welcoming color, such as red or yellow, and add some potted plants on either side. If your budget allows, you can also replace your old door with a new one.
If you have stairs leading up to your front door, be sure to sweep them clean and remove any cobwebs. This will give visitors the impression that you take pride in your home and that it is well-cared for. If you have a porch, take advantage of it! Add some comfortable furniture and make sure the area is well-lit. This will create a warm and inviting space for visitors to relax in before coming inside.
2) Add some color
One of the easiest ways to add curb appeal to your home is with a fresh coat of paint. This, of course, would only be recommended after you've done some exterior house cleaning to get all the dirt and dust off. First, choose a color that compliments your home's architecture and landscaping. If you're not sure where to start, consult a professional at your local hardware store. They can help you choose the perfect shade for your home.
Another way to add color is with flowers. Annuals and perennials are both great options, and they can really brighten up your yard. Be sure to choose plants that are appropriate for your climate and soil type. You don't want to spend all of your time and money on plants that won't thrive in your area.
3) Keep it well-maintained
One of the best ways to keep your home looking its best is to keep up with regular maintenance simply. This means power washing your siding, staining your deck, and trimming your bushes. By keeping up with these simple tasks, you can make a big difference in the way your home looks.
It's also vital to repair any damage that may have occurred over the years. For example, if you have cracks in your foundation or peeling paint, be sure to take care of them right away. These minor repairs can make a big difference in the overall appearance of your home.
4) Upgrade your hardware
Another easy way to improve your home's curb appeal is to upgrade your hardware. This includes things like your doorknob, your house numbers, and your light fixtures. By simply replacing these items, you can give your home an instant facelift.
You don't have to spend a lot of money to make a big impact. Even the smallest changes can make a big difference in the way your home looks. So don't be afraid to experiment until you find the perfect combination of upgrades for your home.
In conclusion, there are many easy ways to improve your home's curb appeal. By following these tips, you can make a big difference in the way your home looks and feels. So don't wait any longer; start working on your home's curb appeal today!