The first thing that most of us do when faced with redecorating the living room is to hop on Pinterest and find inspiration for all the new things we will buy. Yet, there is another way to go about creating a pleasant and restful living space. It's by embracing the minimalist approach, a topic you can find out more about, below.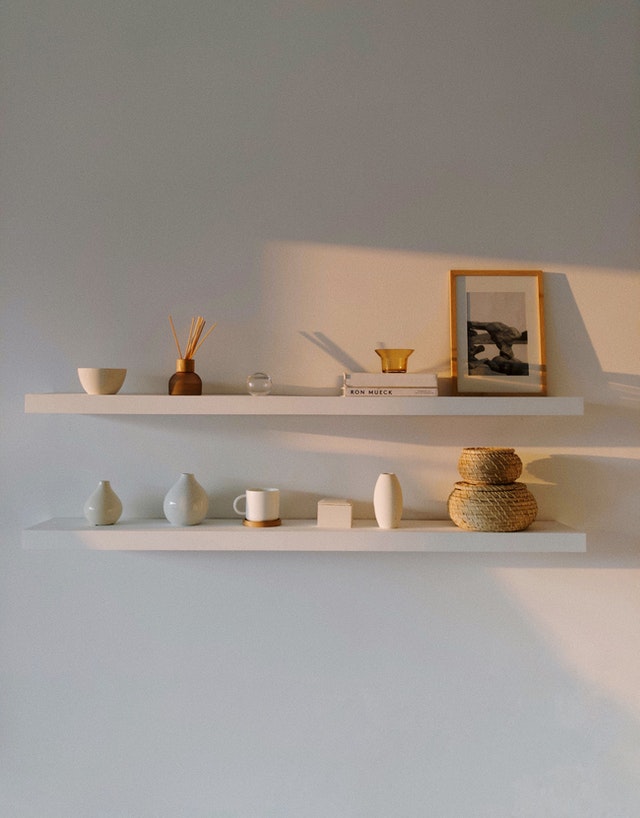 Put up a floating shelf 
Floating shelves are much-loved in minimalist decor circles because they offer storage space that doesn't infringe too much on the overall volume of the room. This is because they are open on both the top and the bottom, which means they are low profile in terms of furniture, especially when compared to a closed-in piece. 
Ideally, you will use your floating shelf to display some choice, meaningful items that fit within your minimalist design. Try to avoid the temptation to overstuff such shelves because this can ruin the entire look. 
Invest in elegantly designed pieces of furniture 
Just because it's minimalist in style, doesn't mean that your living room should be empty. Indeed, unless you plan on sitting crossed-legged on the floor every night you will need the basics such as a sofa. 
The good news is that you won't have to jam an ornate or flouncy sofa into your restful and modern minimalist space. Instead, all you have to do is look for something like one of these four seater sofas that are minimally and elegantly designed. Indeed, such a piece will not only fit in with your minimalist aesthetic but will offer long-lasting comfort as well. 
Think about the colors you will use 
The colors used in minimalist rooms are a stark contrast to those that are beloved by maximalists. In the latter, we see many more rich tones and shades, such as deep pinks, turquoise, and even orange and yellow. 
However, for a truly minimal room, your color pallet should be minimal too. This often means beginning with a foundation of clean, bright white and then adding accents in neutral tones such as cold-toned grays. 
Although, some have had success with reversing this formula, begging with darker walls in gray or all black and then adding white accents. 
Banish clutter 
Clutter is an absolute no-no when it comes to achieving the minimalist look in your living room. Unfortunately, the living room tends to be one of the most common places for clutter to gather. This is because it's a hub that is used by everyone in the household. 
Happily, it is possible to minimize clutter in a minimalist-style living room, and the solution is all about making sure there is enough storage. Indeed, if everything has a place, then making sure it gets put back in that place is so much easier.
However, it is important to remember that storage in a minimalist space needs to be as hidden as possible. This means shelving needs to have doors so the clutter inside is obscured from view. Storage boxes that fit inside of shelving units are another good option as they can help protect that sense of order and space that is so vital to a successful minimalist lounge space.