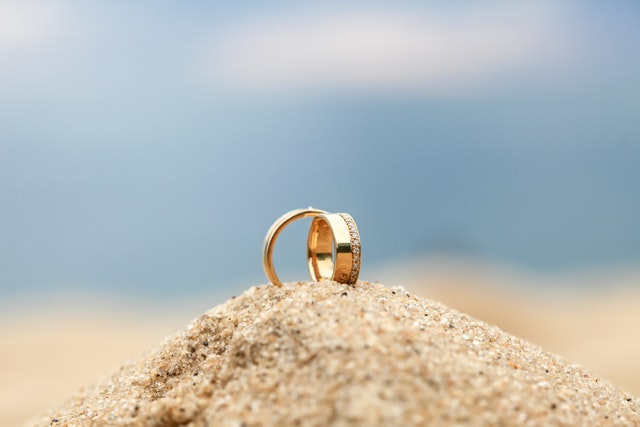 Are you having a destination wedding? Congratulations. They are fun, they keep the guest list simple, and everyone gets to have a vacation and a great time because of your wedding. Destination weddings are a great choice. They can also be stressful, which is why it's a good idea to hire a destination wedding planner. Here are four reasons why.
Travel Documents
Reason number one is the most important reason: travel documents. A destination wedding planner will ensure that everyone who is going to the wedding, in the wedding, and getting married all have the proper documents to enter countries, travel domestically, and come from other areas of the world. 
Destination wedding planners can also keep you up to date on your flights and accommodations. The worst scenario is showing up to the airport and not being able to board the plane because you don't have the correct document to go on your trip or something has been canceled or moved around. 
Scheduling
Destination wedding planners will keep you on a tight schedule. They will take a lot off the couple's plate by allowing them to continue to plan while they take care of where you have to be and when. This will come in handy when you arrive at your destination because the planner will have everything mapped out for you so that you don't get lost, miss your transportation, or go to the wrong place. 
You will always be in the right place at the right time and knowing that will give you a peace-of-mind that is hard to find when you are in the throes of wedding day madness. 
Venue Set Up
When you have a wedding planner at your disposal, all of your setup requests will be met and dealt with by someone other than you. You can let your planner know how you want wedding flowers to look, how you want things set up, and where you want things placed on your wedding day. While you are enjoying the location and the place where you are going to get married, all those pesky details will be taken care of for you. 
Things are going to be constantly changing, and you may not be able to keep up with it all and get ready and entertain a large group of people who have traveled far and wide to see you get married. You are going to need an extra set of hands to field all those changes, and they will be willing to do it all. 
Wedding Day Logistics
A destination wedding planner will take care of all wedding day logistics from photography sessions to first looks to ensuring all guests know where they are going to get you down the aisle on time. All you have to do on your wedding day is show up and someone else will tell you where to go. 
It's going to be a long, stressful day, but it is also going to be the best day of your life, and you are meant to enjoy it.