Any parent will be able to tell you that healthy children are much happier. They do better at school due to increased concentration and have bigger appetites when it comes to dinner time. The wealth of technological options available means that some children are more interested in sitting on the sofa in front of the television or playing on tablets and games consoles than going outside. However, this can be altered with some encouragement and a commitment on your part to making exercise fun.
Set a Good Example
As a parent, your children will look to your and your actions when it comes to physical activity. This means that setting a good example in terms of your behaviour is very important. Show your kids that they don't need to go to the gym to get their recommended amount of daily exercise by walking to school or to the shops with them. You should leave the car at home and stretch your legs whenever possible, or suggest that you all go to the park after dinner, or play with the dog in the garden.
Play is Exercise
Your child doesn't have to become part of a team or get involved in formal sports activities to have a healthy lifestyle. It's a good idea to invite one of your child's friends round and allow them to play outside, away from the temptations of screens or mobile devices. Most children are intuitively active, and associating play with exercise will make it fun. Physical activity shouldn't be a chore for children, and even if they don't enjoy their PE lessons at school, there's no reason why they can't enjoy being active outside of the school field.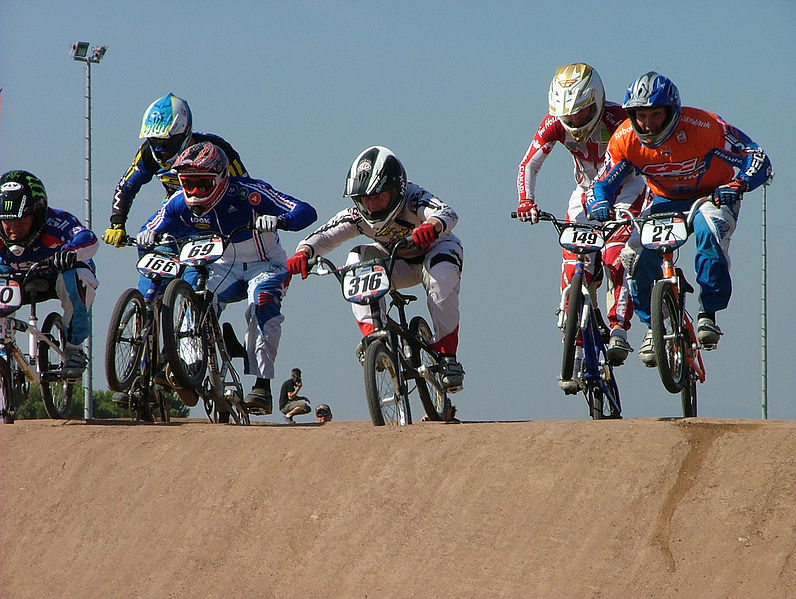 Think Outside the Box
If your child hasn't shown an interest in traditional team sports like football, hockey, netball or basketball, there's no need to worry. Some kids just aren't cut out for team sports. There are plenty of unusual alternatives that you can encourage them to get involved in, many of which are currently popular with children and young people. Whatever your child shows an interest in, it's very important that you support them and show your appreciation for their commitment to practicing and playing. An involvement in any kind of sport can boost your child's confidence, sense of achievement, determination and social skills. Think skateboarding, rollerblading and miniature BMX biking for alternative sports that aren't usually taught in schools.
BMX photo courtesy of Fabrizio