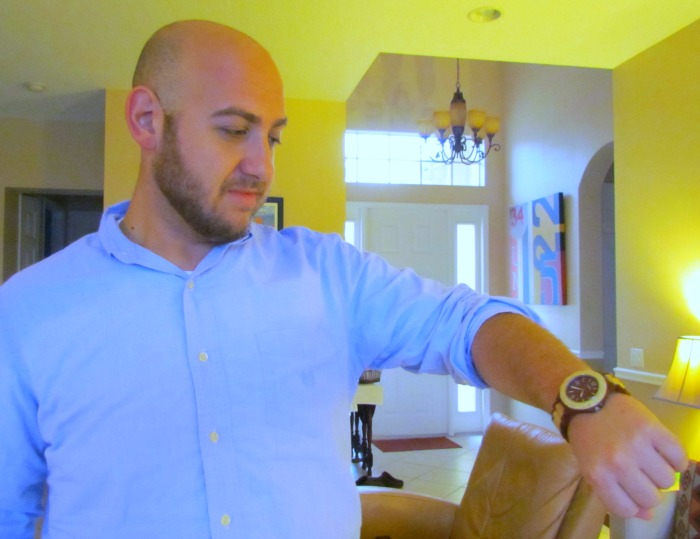 If you're looking for something that your husband or partner will cherish throughout his life, then a watch is the ultimate gift. Many men are hesitant when it comes to jewellery and accessories, but watches remain an enduringly popular staple. Choosing a watch for the man in your life may seem like a daunting task, but as long as you do your research and bear your partner in mind at all times, you won't go wrong. It's always best to set your budget before you start browsing, because he won't appreciate the gift as much if it means that the two of you have to postpone that holiday you've both been thinking of booking.
Choose the Movement
Before you even begin to browse watches, it's a good idea to choose which movement you're most interested in. Mechanical and electronic are the two basic movements and they will dictate both the price and quality of the watch you select. Electronic watches maintain their accuracy through the pulsing of a cut quartz crystal. They are powered by a battery or automatic winder and are usually less expensive than mechanical movements, that wind up and keep time by using a small pendulum.
What Will He Want from the Watch?
It's crucial to consider what your partner or husband will be most interested in when it comes to his watch. If he wants something that can be worn every day, it's probably better to choose something with a stainless steel band that can be worn with a business suit and dressed down with casual weekend clothes. For men who enjoy sports and physical activity, you may wish to choose a watch with a sporty feel to it. This can mean large numerals, timing functions, water resistance or integrated GPS. Think about whether he'll actually use these features because otherwise they become very expensive extras that serve very little purpose.
His Style
Take a long, hard look at the man in your life and asses his style. If he chooses eye-catching, on-trend clothes, you may want to veer towards a more fashion forward style of watch. For quieter and more understated men, simplicity and a classic design may be more appropriate. The metal of the strap should match any other metal accessories your partner wears, and if you want to alter the strap, there's no reason why you shouldn't buy an additional leather alternative.