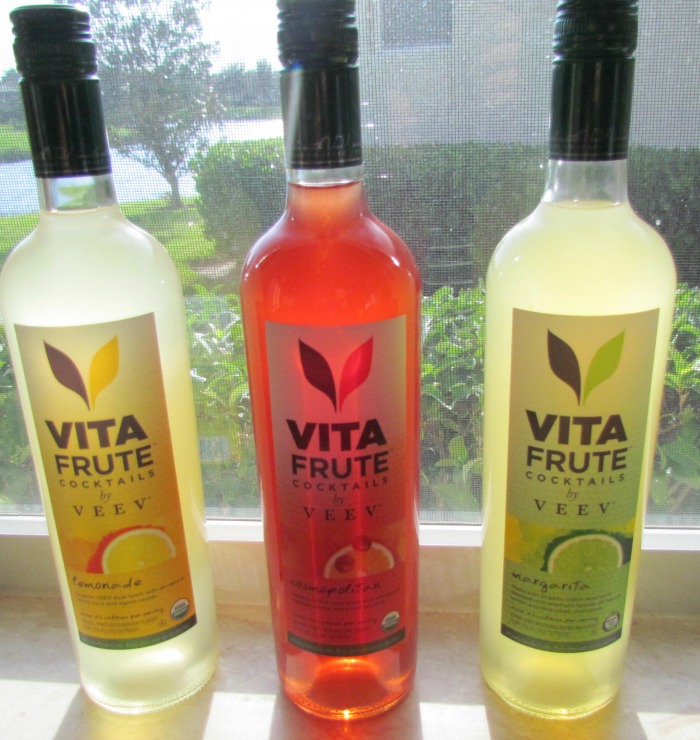 It's Friday night, time to hit happy hour and unwind!
Or maybe you're planning on have a few cocktails over the weekend with friends, how exciting! Mixed drinks are so much fun, but many are full of sugar and chemical flavorings that just aren't good for you or your waistband. So what is a health conscious person that likes to have a little fun to do?
Now you can toss a few back with the gang without all the guilt! VeeV is a new liquor made from Acai Berries. Acai is a super fruit known as "purple gold" because of its many health benefits. In 2007 two brothers who just got back from a vacation in Brazil where Acai Smoothies were all the rage, started a sustainable liquor company making Acai-based alcoholic beverages.
Back in the day you might have been scared off from cutie-pie mixed drinks because they were full of calories but all that is about to change! Veev is the very first all-natural alcoholic beverage using premium ingredients. Using Acia Berry juice was a smart move since it is the super food that dominates all super foods! The benefits to the Acai Berry are virtually limitless but here is a quick list to get you started:
full of great stuff like amino acids, omega fatty acids and antioxidents
 fights free radicals
slows the aging process
 boosts immunity
quickens healing process
 boosts metabolism
 gives you extra energy
and a whole lot more!
On top of all these great health benefits, the company itself would make any green-girl proud! They give back to the community and look to be sustainable and earth friendly in everything they do, from production to packaging and even in marketing. They are an active part in the "1% for the planet" movement and donate 1% of their profits to eco-charity.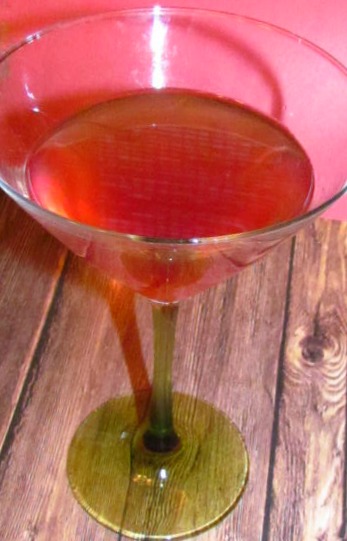 I received the full pre-mixed cocktail line of Veev drinks to review called Vita Frute that come in three great varieties:
Margarita
Lemonade
Cosmopolitan
The drinks are all natural, organic and under 125 calories each! With Veev in hand you'll never have to pass on the drink menu again! I happen to LOVE them, and you may see them pop up in an upcoming video of Booze, Bites & Banter. In the meantime, if you want to try any (or ALL) of these fun drinks Veev has a special offer for you.
Purchase 2 bottles of Vita Frute & you can save $25 off any gym or fitness club membership (offer good through April 30, 2014)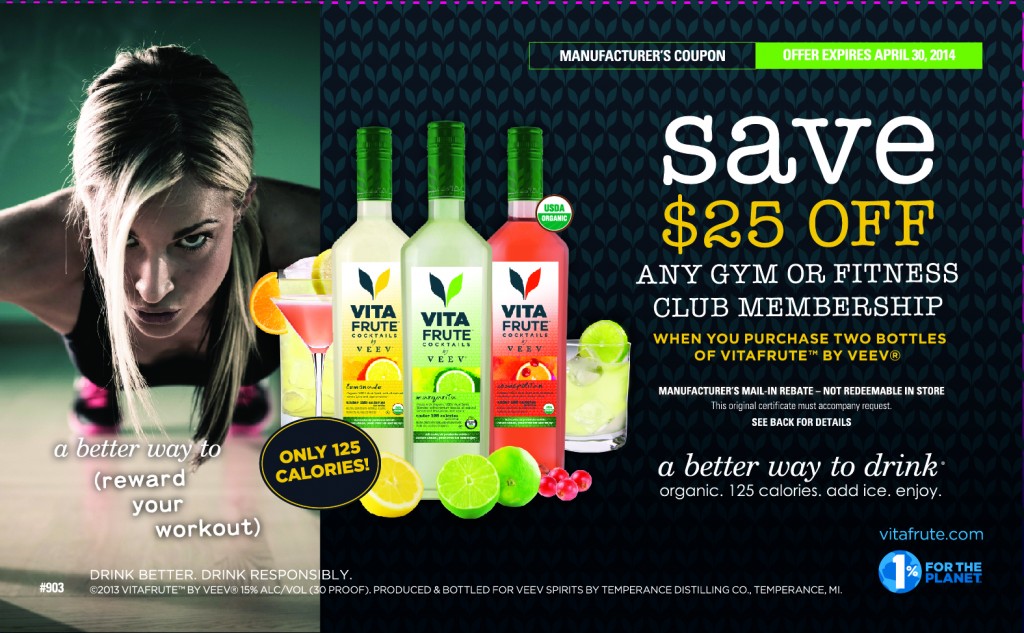 Details
Visit Vita Frute for info on all of the varieties including WHERE to purchase
Follow them on Facebook at: VeeV
Follow VeeV on Twitter at: @VeeV
Must be 21 or over to purchase or drink alcoholic beverages.