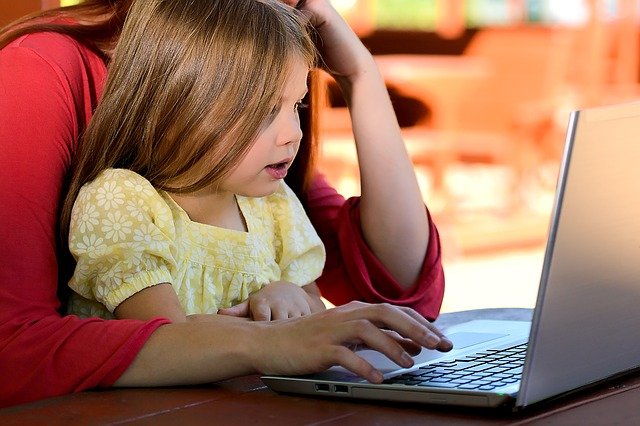 There is a wide range of different educational games available and it is often hard to know which one is the best for your child. However, typing games are probably the most important and beneficial types of education-based kid's games on the market today.
There are various reasons as to why this is the case. First and foremost, you will find it increasingly difficult to get a job let alone get on the career ladder without the ability to use a computer to a good effect. This is because nearly everything is done on the computer today and employers thus expect individuals to be computer literate when applying for a job. 
Nevertheless, there is no magic formula or no lessons given teaching young people how to type and how to use a computer. When you see a person type on a computer for the first time, no matter how young or old they may be, you are often shocked at how slow they are at typing. However, that would have been you once. When you have never used a keyboard before it is literally impossible to type correctly at a fast speed. This is where typing games come into play. Typing-based kid's games allow children to develop their typing skills from a very early age and thus when they are older they will be fully able to type on a computer at a fast and impressive speed and this will aid them greatly later in their life. 
Improve your child's spelling with educational tools
A lot of pupils find spelling a complex and difficult prospect. Let's face it; the world is full of words and every word is a new spelling, and every new spelling thus poses a new difficulty, the list goes on, and on, and on. Quite a lot of individuals find the grasping of certain spellings hard to decipher and even harder to learn. Thus children need innovative learning methods to help them find new and unique ways of learning and remembering various spellings.
Through the use of educational games based on spellings, you will find that there are a lot of different ways in which your child can learn how to spell effectively all the while having a lot of fun. There is a lot of spelling-based kid's games available, so you are guaranteed to find a game that provokes your child's interest and effectively enhances their spelling ability. APKdojo.com is a great resource if you are looking for educational apps for kids.
One of the best educational games to buy are typing games. This is because typing games not only help an individual to spell but they also help a child to learn how to use a computer effectively and efficiently and this is something which is absolutely crucial in the current day and age. Many children absolutely love using computers they feel like they are using a tool of the adults and thus they feel important and proud, this is one of the reasons why learning to spell via the use of a computer is so effective.