I received product to facilitate this review. All opinions are strictly our own.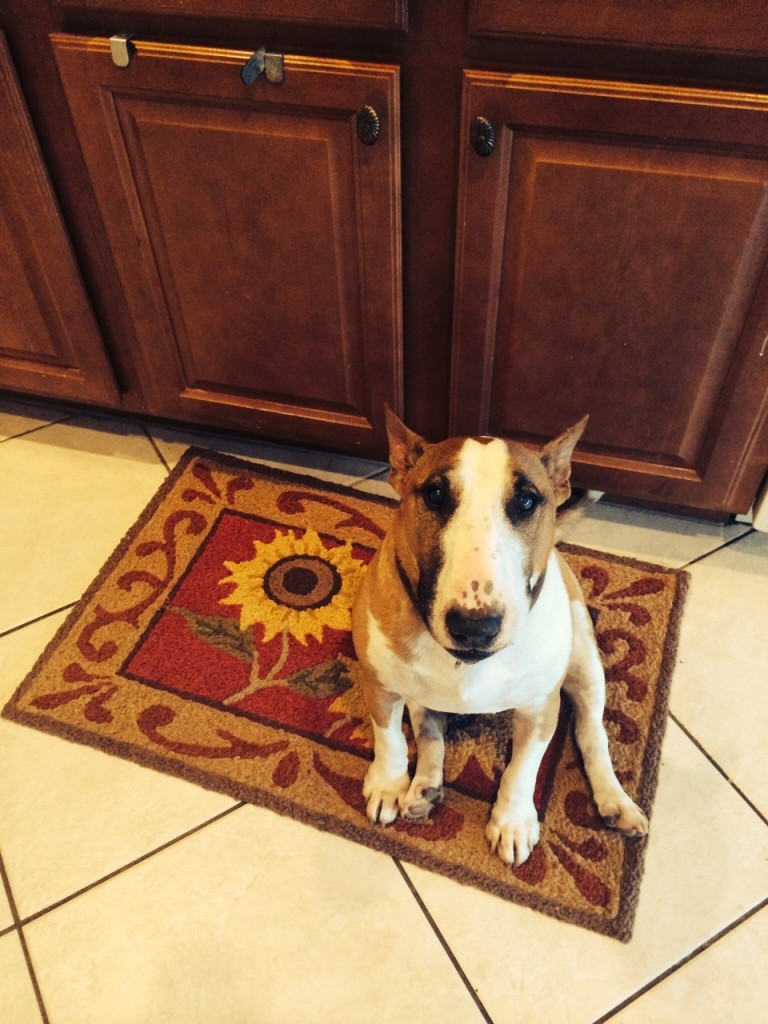 Photobomb!
That's JUST what happened within seconds of my putting my new Madison at Main rug in front of the kitchen sink. I had tried it at the inside of the front door (loved it there), and then thought…hmmmm…I need a good rug in front of the sink. Apparently, so did my friend Clem.
What I look for in a kitchen rug
1. Grip
I had a couple of beautiful classic rugs in the kitchen, but each of them lacked the ONE THING that I really needed. GRIP! If I'm racing around the kitchen, the last thing that I need is a rug that slips. If you've ever had a rug go flying when you're on the run, you know that it's not a magic carpet. I've taken a spill more than once, and when you land on a tile floor, it HURTS.
Even BEFORE I look at pattern, I look for a good grip, and this Madison at Main Jelly Bean rug has plenty of staying power.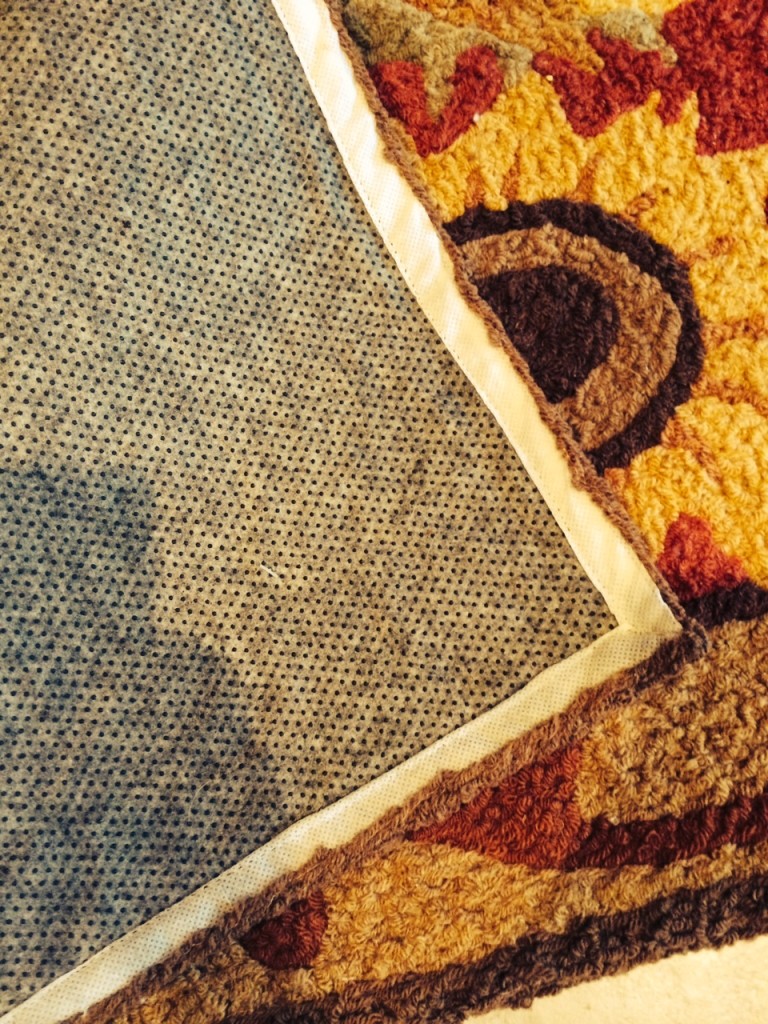 2. Washable
Between the food that falls on the floor and the dog sitting on the rug, I need to be able to pick up the rug and toss it into the washing machine. Yes, I do love the look of a great wool rug, but in MY life, it's just not practical.  I had no problem picking up my beautiful rug with sunflowers adorning it in with the wash.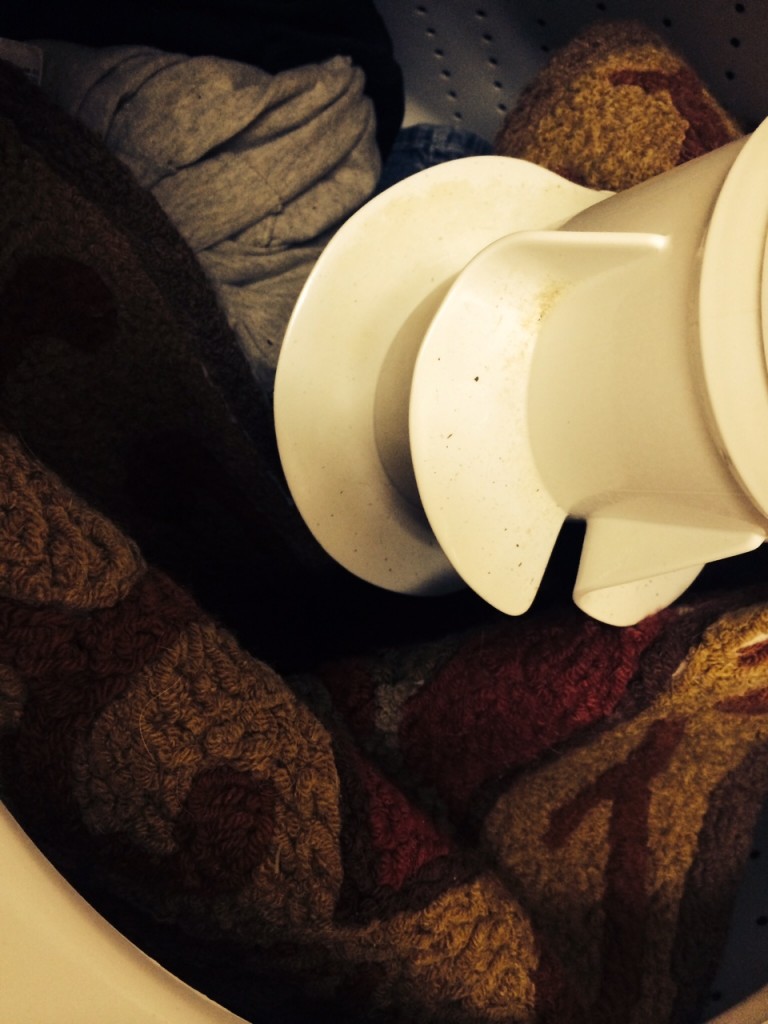 3.  Looks
My kitchen has dark cabinets and WHITE tile. I had a difficult time deciding between the hundreds of patterns available at Madison at Main, but as soon as I say this design of Provence Sunflowers, I knew that it would help pull the look of the warm wood and white floors together.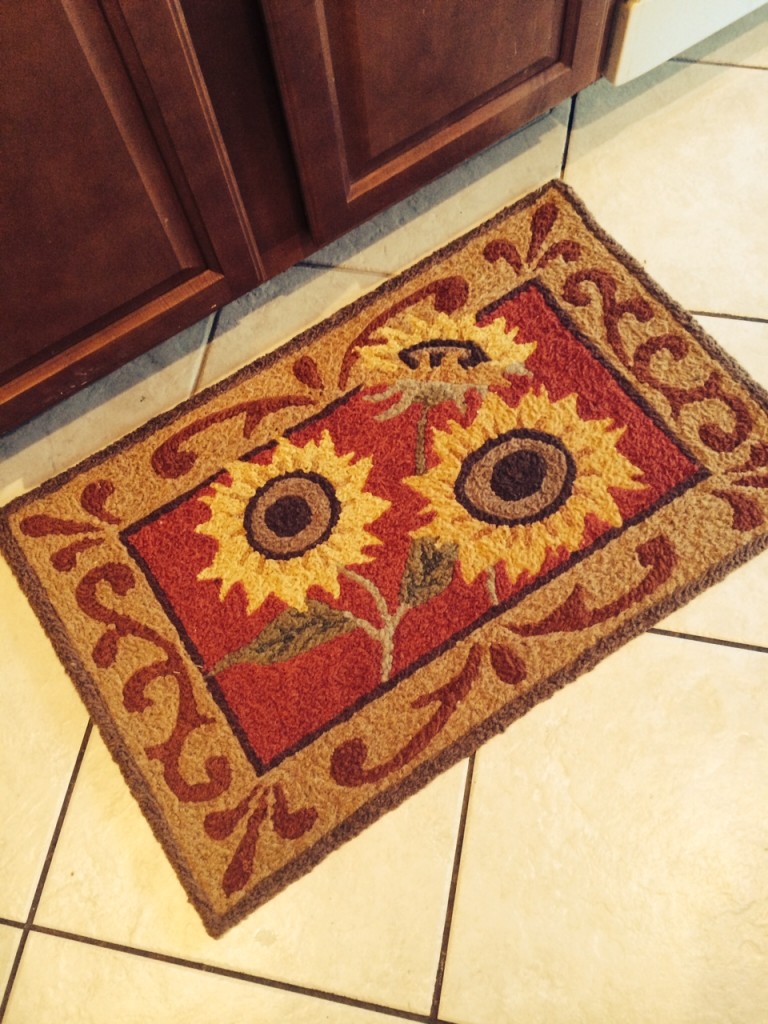 4. Indoor/Outdoor
I wasn't certain at first whether I was going to use this in my entryway, so having a rug that could be used either in the house or out in the elements was a HUGE plus for me. As an added bonus every Jellybean™ rug is made of 35% recycled post-consumer PET plastic!
5. Size
The rug that I chose is 21″ x 33″, but also comes in  the larger 23″ x 24″ size if I wanted a matching one in the center of the kitchen.
6. Selection
I can't even begin to tell you the variety of fun, colorful, holiday, and traditional rugs that are available at Madison at Main. So, why don't YOU HEAD OVER and take a look for yourself – http://MadisonatMain.com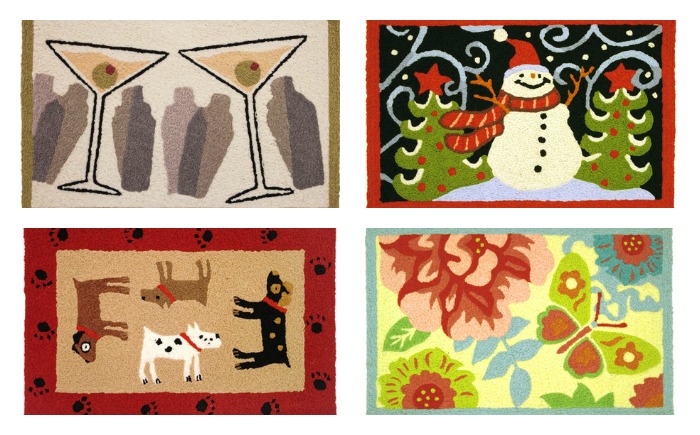 Prices begin at under $30
GIVEAWAY
Enter to win a Madison at Main Jellybean or Homefires Accent rug.
Go to: Madison at Main & find the rug  you'd like to win
Giveaway ends: 8/8/14 at 11:59pm