THE BEST OF THE BROADS
Broad A picks her top books to give this holiday season for your lover, friends, husband, wife, mad scientist and  GEEKS IN GENERAL.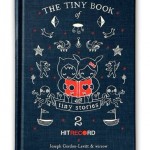 The Tiny Book of Tiny Stories 2 
Author: Joseph Gordon-Levitt with HitRECord
Like An Unfortunate Series of Events (Lemony Snickett) this little book carries enchanting and strange tiny little stories that engage and appear like butterflies.  It's a perfect made for Christmas stocking stuffer for all ages!  Clever, cranky, strange and sometimes weird, it's an emotional gem!
Price: $14.99
Essays by David Foster Wallace
From Terminator 2 to pro tennis, Wallace waxes his intelligence, prose and love of all things language around his finger and tantalizes us with essays both circumspect and wise.  Wallace, a lover of words, part of the usage board of the American Heritage Dictionary, and one of the most intelligent writers of the decade, died in 2008.  These essays are all new, and if you weren't a fan before, you will  be once you read Both Flesh and Not.  Wallace, like Gladwell on a language bender, thinks and writes brilliantly.  A. O. Scott, writing in the NY Times, called David Foster Wallace "the best mind of his generation."  I agree.
Price: 26.99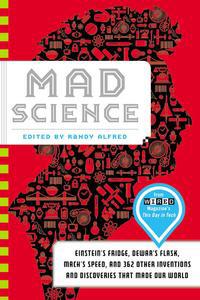 Mad Science (Einstein's Fridge, Dewar's Flask, Mach's Speed, and 362 Other Inventions that Made our World)
edited by Randy Alfred, from Wired Blog's This Day in Tech founded by Tony Long
Geeks, historians, cocktail party wannabees, professors and all intellectuals, along with the Board of Mensa, will adore this concoction of inventions throughout the years.  Absolutely wonderful for bibliophiles, too, I learned more than attending 4 years of college from this grand compendium of information.
Price: $19.99
art by Jane Mount, edited by Thessaly La Force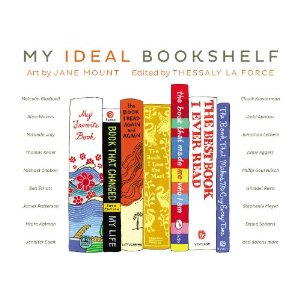 A compilation of some of our favorite writers, artists, Hollywood stars, essayists, chefs and other leading cultural figures list their favorite reads – and why.  Gorgeously illustrated, and a fascination compilation of what James Franco, James Patterson, Malcolm Gladwell, Stephanie Meyer, and 96 more famous people and their lists of favorite titles.  I LOVED THIS BOOK!  And so will ANYONE on your gift list this year.  A library contained in one little volume; and the art is great!
Price: $24.99
The Outpost The Untold Story of American Valor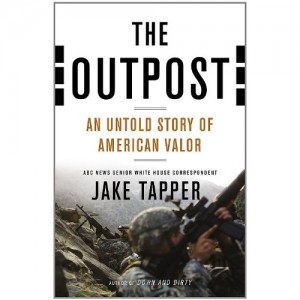 Author:Jake Tapper, senior White House correspondent for ABC News
2006-2009 Afghanistan, in the outer unknown regions.  The military sends a group of soldiers to provide counterinsurgency to the area.  As Tapper's detailed, oh so human story of these men, and the men that kept following a mission doomed from the beginning, unravels, you will sit up and push Yellow Birds (which was awesome fiction – this is true) aside and faint.  This is one of the best books of the year, and one that allows the American public to understand the brutality and savoir faire of the higher ups, as well as Bush and Obama's total disregard for human life – our human life.  As we live the lives of these men, know their wives, read their emails, and suffer their deaths, Trapper brings to Outpost the extreme isolation and depravity of a mission that was never properly funded, outfitted or located.  The doomed men are all heroes, with some of the most courageous action of any war.  Bravo, Mr. Trapper.  This was insanely good.
Price: $29.99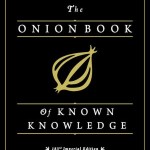 The Onion Book of Known Knowledge – A Definitive Encyclopaedia of Existing Information by The Onion Presents
Silly, irreverent, absolutely hysterical nincompoop knowledge at its best!  This compendium of tongue in cheek information will have you staying up late at night laughing and throwing your TV out the window, never to  be turned on again!~  It's that good.  Fab gift for anyone (has to be an adult) on your List.  But you will want to keep it for yourself.  Buy two!!
Price: $29.99
Author: Seth Casteel, Photographer Extraordinaire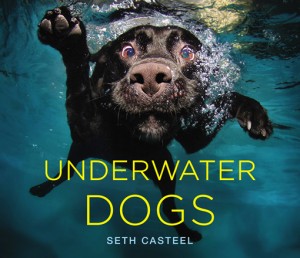 Dogs hitting the water, under the water, playing in the water, fighting each other in the water; Underwater Dogs is a MUST for EVERY dog lover on your list!~
Price: $19.99