What is yellow and brown and makes your nose rosy? ROOTOLOGY's here for your itchy, poor nosey!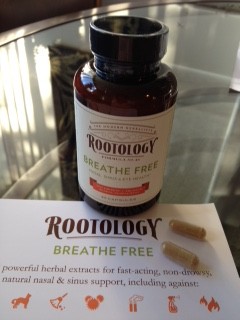 ROOTOLOGY FORMULA #45
Breathe Free Nasal Suns and Eye Health
Not many of you know that I am a published poet, and that I published a book of poetry in the 1980s!  So when I fall across a product that makes me wax poetic, you know that it is a product worth trying!
13 herbal extracts appear in the lineup of ROOTOLOGY herbal BREATHE FREE, for congesting sinuses, stopping runny noses and clearing up watery eyes!  Now is the Utah high pollen season, as the winter trundles down the mountains, and autumn appears for the week or two in the Salt Lake Valley winter season.  I have purchased and used all of the over the counter products, have an inhaler that does nothing, and WILL NOT give up my walking due to high pollen and leaky orifices on my face!
I have always used herbals, both for my pets and myself, and for me, they are a normal part of my household remedies for everything. ROOTOLOGY also includes vitamins C and D in their Breathe Free natural nasal and sinus support, and all I can say is that IT WORKED for me when I used it for the three past weeks going up and down the canyons in beautiful Utah with Clem at my side.
What do I love about ROOTOLOGY specifically?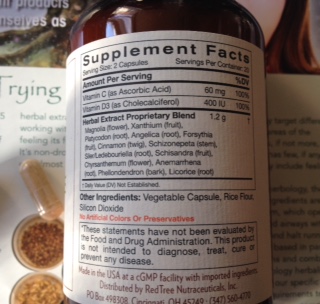 Take as needed with results in minutes not days or hours
Based on Chinese herbology with magnolia and xanthium
For each bottle purchased wholesale, two sample packets are included to try first
Vitamin Retailer, the industry's leading dietary supplement magazine, claims
"We bought in ROOTOLOGY's Breath Free last summer and it has fast become a best seller.  Our customers see quick results but the product is also a favorite of some of the staff, so that helps sales."
So, hey gang, throw it in the stocking of your favorite aunt who loves to hike: your pet walker, or yourself!  What's better than breathing free?  NOTHING!!!!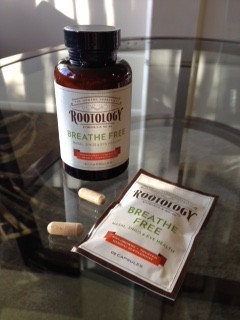 Ratings are based on a 5-star scale
Overall: 4.5
Review by Broad "A" 
We received a product to facilitate our review. All opinions are our own
Details